Recruiters discredit government guidance on NHS avoiding use of agency staff
Recruiters discredit government guidance on NHS avoiding use of agency staff
Graham Simons
13 March 2020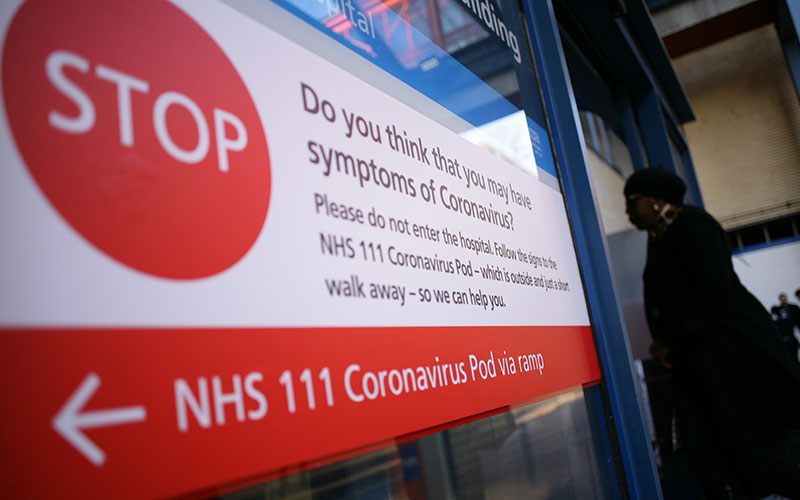 Two NHS doctors-turned-recruiters have warned it would be "virtually impossible" for NHS Trusts to treat coronavirus cases without using bank or agency staff.
Dr Kit Latham, founder of Credentially, a provider of software, which includes a complete hiring, on-boarding and training solution for medical professionals, and a former A&E doctor, warned this morning that the NHS's recruitment and HR processes need "drastically updating" in the wake of the Covid-19 crisis if the fight against the pandemic is to prove successful.
The warning follows guidance for healthcare providers caring for possible and confirmed cases of Covid-19 in secondary care states in Section 7 on staff considerations that the use of bank or agency staff should be avoided where possible.
The guidance adds: "Staff involved in care of possible cases should be given emergency contact details if they develop Covid-19 compatible symptoms while away from the hospital. Further details of this and other requirements for managing healthcare contacts by the employer will be provided by PHE [Public Health England]."
A spokesperson for NHS Professionals said in a statement: "We have noted the guidance that has been issued by Public Health England. In the context of standard infection control, it is normal practice in any healthcare setting that permanent staff would be more likely to be involved in the areas of high risk infection and have existing access to personal protective equipment (PPE) and fit testing, which is designed to protect the wearer from infection or spread of infection. There may also be a requirement for contact tracing, therefore contact details of permanent staff would be more readily available."
But Dr Andrew Harborne, director at healthcare staffing specialist Harborne Medical Resourcing and himself an NHS doctor, told Recruiter that it is "virtually impossible" to run any service in the NHS without bank or agency staff. 
"It's not practical… I think they're trying to avoid any extra people [coming in]. How you are meant to care for a hospital if you can't run the services? It's the 'not bringing a load of people in that could potentially have more exposure to the virus' is the thought behind it, but I think they must know when they are issuing that guidance that that's just not going to practically work."
And commenting on current hiring procedures, Latham says among healthcare HR departments and clinical staff they are so lengthy and unnecessarily complex that between 30-60% of applicants simply 'give-up' on their applications, while those that do plough through can take up to six months to fully complete the process. 
Olivia Spruce, CEO at Positive Healthcare, told Recruiter there seems to be a misconception from the government that the usage of agency or bank staff is an option that can be "avoided". 
"Private hospital groups and NHS Trusts use agencies out of sheer necessity, as an agile alternative to directly addressing unsafe staffing levels. We are all acutely aware that the NHS has already been pushed to its limits; throw a global pandemic into the mix and these unprecedented pressures will inevitably expose a huge, endemic skills shortage. Agency usage within such a climate will be an increasing necessity rather than a question of choice."
Commenting on the impact of the virus, Paul McQue, MD, MPA Recruitment, told Recruiter: "MPA Healthcare and MPA Recruitment also have a lot of staff living across the border just two miles from our HQ in Derry, Londonderry, into Southern Ireland and as the schools have all closed there, we need to wait to see what effect that may have on any of our staff who currently live in the South but work in the North.
"What will the appetite be like now, for those with children not in school, to accept the offer of shifts? We also need to wait and see if Northern Ireland will need to align itself with the South to further control the spread of the virus on the island of Ireland. Dealing with the here and now, at this time we are yet to see any significant changes in either requests for our staff or the cancellation of shifts as a result of Covid-19, but we are preparing for either effect at this time.
"What's most important is that we support the advice passed to us by government and by each of our NHS and private partners. Having worked in the oil & gas industry in West Africa during the outbreak of ebola, I also know that at times like this, it's crucial for human capital businesses to safeguard our staff, plan appropriately, and quite simply to put people before profit."
Public Health England was approached for a response. Recruiter was told they would not be commenting further.
• Comment below on this story. You can also tweet us to tell us your thoughts or share this story with a friend. Our editorial email is recruiter.editorial@redactive.co.uk