Recruiters could carry the cost of coronavirus with sick pay support
Recruiters could carry the cost of coronavirus with sick pay support
Graham Simons
9 March 2020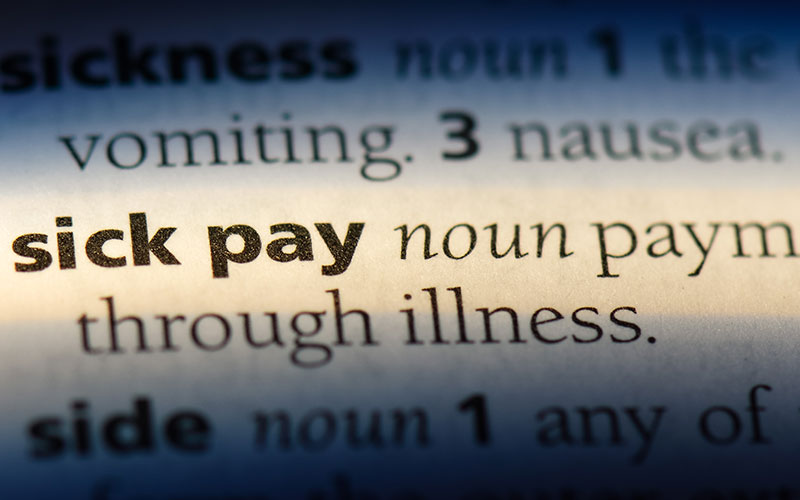 Recruiters could be left carrying the can should the government act on a TUC recommendation for emergency support for workers affected by the coronavirus outbreak, who currently miss out on sick pay.
This morning, the TUC called on government to respond to the coronavirus outbreak by providing emergency support for the almost 2m workers who are currently missing out on Statutory Sick Pay (SSP).
The current rate of SSP is £94.25 a week. If someone was quarantined on SSP for 14 days they would receive just £189 across that two-week period – a fortnightly income loss of over £800 for someone on average earnings.
The TUC is asking for an increase in the rate of SSP in line with the Real Living Wage, and supports the creation of an emergency fund to assist employers with the cost and to cover workers not currently eligible for SSP.
Commenting on the implications of such a move for recruiters and the workers on their books, Stephen Jennings, partner and solicitor at Tozers Solicitors, told Recruiter situations such as this are always difficult to deal with. 
"If an employee is sick through no fault of their own, then there is often a feeling of unfairness that they should lose out financially. From the employer's perspective, though, they need employees to be at work earning money for them to generate the income to pay the employees. SSP has always been a slightly uneasy compromise between these two positions, especially the rules changed to stop employers reclaiming SSP. 
"Whilst most employers can reasonably be expected to pay sick pay for the small number of the workforce that will be sick at any one time, coronavirus changes the equation and there are many employers who would struggle to maintain sick pay if lots of employees are off at the same time (as might well be the case if coronavirus is spread by one employee through a particular workplace).
"The TUC's call is understandable. A fortnight's absence could put a sizeable dent in an employee's pay packet; even bigger of course if they then become ill. For those who aren't eligible for SSP (including the self-employed and those who earn less than £118/week), it could be devastating. There is a clear social good as well; those who aren't being paid will be more likely to breach self-isolation.
"If the TUC's call is accepted, there would potentially be a much bigger sick pay bill for all employers, including recruitment agencies. It is not clear who would be responsible for paying those not currently covered by SSP if that was to change; but in this case it is certainly possible that recruitment agencies could find themselves on the hook, at least in the first instance, for agency workers on their books. 
"Unless the rules change radically, reimbursing employers for sick payments is unlikely (certainly in full) and even if a scheme is put in place to allow for this, it is unlikely to lead to immediate cash payments (no administration is currently in place to deal with this); any reimbursement is far more likely to be in the form of a tax credit at some point in the future. This being the case, there could be significant impacts on short-term cashflow; no doubt a point being considered by the government when deciding how to respond to the situation. There are, unfortunately, no easy answers."
Meanwhile Melanie Stancliffe, partner at law firm Cripps Pemberton Greenish, predicts recruiters are likely to see an increased demand for staff to fill in for absent employees. 
"They should seek to ensure that the staff they introduce to be employed by the client receive a continuation of salary or SSP from day 1 of absence. If they provide agency workers, then they are entitled to SSP so long as they meet the normal qualifying conditions (ie. they have been working for the qualifying period and their weekly earnings at least £118 a week); the agency should keep records of any agency workers on their books so they know whether to pay SSP or their normal wage. Anyone who is self-employed or works as a contractor would not be entitled to SSP, so recruiters have to remember which kind of staff member they are dealing with."
Dr Sybille Steiner, partner at law firm Irwin Mitchell, told Recruiter while provisions for sick pay and sick leave will differ across recruitment agencies, employment contracts may provide for contractual sick pay for some period of time whilst they are off work due to sickness. 
"However, with the outbreak of coronavirus there have been questions raised about what employees and workers would be entitled to if they need to self-isolate. ACAS has publicly announced that it would be good practice for employers, including recruitment agencies, to offer contractual sick pay to those who need to self-isolate.
"However, where sick pay on full pay is not included in contracts with staff, recruitment agencies and employers may need to pay their employees and workers SSP. Recruitment agencies and employers could be more generous and pay a higher rate to their staff if desired. 
"The government has announced it will pass an emergency law that in the case of coronavirus, SSP will start on the first day of illness and not from the fourth day as is currently the case.
"The situation regarding coronavirus is changing very quickly. Recruitment agencies will need to make sure that they are aware of the latest developments and make the required payments. They might also want to consider whether they can pay staff more than the legally required minimum."
• Comment below on this story. You can also tweet us to tell us your thoughts or share this story with a friend. Our editorial email is [email protected]