Chancellor sees past coronavirus and vows to get Britain building
Chancellor sees past coronavirus and vows to get Britain building
Colin Cottell
11 March 2020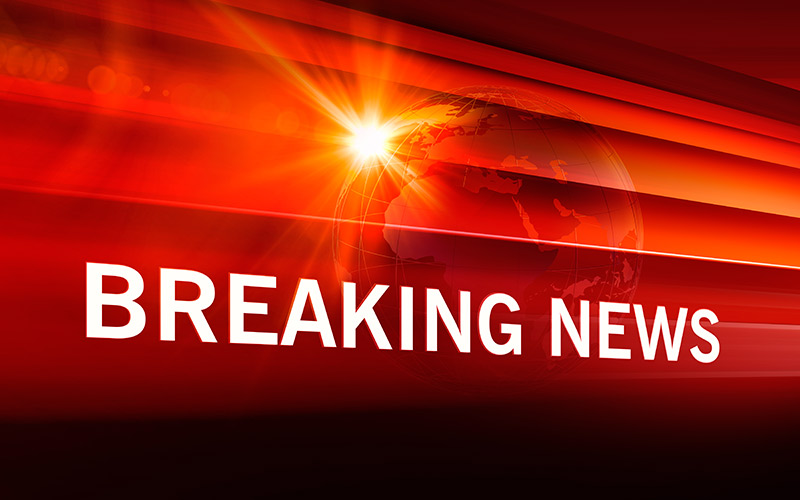 A massive programme of government investment in infrastructure aimed at fulfilling Prime Minister Boris Johnson's election promise to level up the country was the main feature of newly appointed Chancellor Rishi Sunak's first Budget.
Against a backdrop of coronavirus that experts predict will continue to spread, the chancellor was determined not to be deterred from focusing on investing in the country's long-term economic future. Sunak told a packed House of Commons: "Talent is evenly spread in our country, but opportunity is not, and we have to put that right; we need to build the infrastructure that will lay the foundations for a new century of prosperity. We need to grab the opportunity to upgrade, to improve, to enhance, to level up, and that starts today, with the next part of our plan, as we get Britain building."
Among the main measures announced were:
More than £600bn is set to be spent on roads, rail, broadband and housing by the middle of 2025, with more details to be revealed at the next spending review.
More money for the Scottish, Welsh and Northern governments and for regions particularly for devolution in West Yorkshire.
A total of £5.5bn going into broadband and rural phone network to improve 4G coverage.
Renewed commitment to Northern Powerhouse Rail, investing in the strategic roads network and a £2.5bn pothole fund.
Northern Powerhouse, the Midlands Engine and the Western Gateway to have dedicated local champions based at key overseas posts.
£10m to increase Growth Hub capacity and provide a high-quality, core business advice and guidance offer across all 38 Growth Hubs.
Marek Dobrowolski, who leads Berwick Partners' place & regeneration practice, told Recruiter the boost to government spending in infrastructure "is good news". "The government has committed to a 'levelling up' of the UK economy and a renewal of economic development and infrastructure investment, focused on the UK regions, in particular the Midlands and the North."
However, he added: "Capital investment doesn't necessary support human capital – for instance, in areas such as skills and training, and there was some mention of tying these together. If we do see the promised £billions going into hard infrastructure in all UK regions, there will need significant investment into programmes that will underpin providing people with the skills to make these projects happen and access these future jobs."
At the same time, the chancellor announced a series of "exceptional and temporary" measures to mitigate the short-term effects of the coronavirus on businesses that risks seeing them going under and plunging the economy into recession. With the prospect of a fifth of the working age population off work at any one time, the chancellor said it was right to provide security and support to those who get sick or can't work. 
Building on an earlier government announcement that statutory sick pay would be payable from day one for those that had to self-isolate and couldn't come to work, the chancellor announced that to offset the cost of statutory sick pay (SSP) on companies, businesses with fewer than 250 employees will see the cost of SSP refunded by the government for up to 14 days. 
He added that those working in the gig economy or self-employed who don't qualify for SSP will be eligible for financial support if they have to self-isolate. 
The chancellor is also scaling up the time-to-pay service, and a new temporary coronavirus business interruption loan scheme, with loans of up £1.2m.
From the start of the next financial year, business rates for all retail, hospitality businesses, as well cinemas, restaurants and music venues with a rateable value of less than £5k will be abolished.
Commenting on the support to business during the coronavirus outbreak, Tom Hadley, director of policy at the Recruitment & Employment Confederation, said: "Today's budget gives a much-needed boost to businesses that are facing unprecedented pressure over coronavirus. Measures aimed at small and medium businesses, like 100% relief on business rates and refunding the SSP bill for up to 14 days, will help businesses address cashflow problems they are likely to encounter in the coming months. However, there appears to be little support for business of over 250 employees – this is likely to include temporary workers on the books of recruitment agencies."
IR35
Despite concerted opposition from within the recruitment and contractor community, Sunak confirmed that the IR35 off-payroll reforms will be introduced as planned in April.
Veterans
Employers will be exempt for paying National Insurance for the first year when they employ armed forces leavers, reducing the cost of employing this group. Around 15,000 people a year leave the UK's armed forces; 
Hugh Andree, CEO of veterans recruiter ForceSelect, told Recruiter: "The government's initiative to encourage employers to recruit veterans through tax breaks and other similar incentives is wonderful news and extremely encouraging, as is the formation of a Veterans Office and the appointment of Johnny Mercer MP as veterans minister.
"At ForceSelect we have placed over 3,500 veterans into meaningful employment over the past 10 years and yet still we see military service leavers and veterans lacking relevant qualifications and experience that employers both require and need."
Entrepreneurs' Tax Relief
The chancellor said that the relief, which reduces the capital gains tax when you sell shares in all or part of your business to 10% up to a value of £10m, will in future be limited to £1m. Calling this "a sensible approach", Sunak said that 80% of small business owners would be unaffected by the change, and that almost all the money saved would go straight back to business in other measures.  
Personal finance
The National Insurance threshold is to be increased from £8,632 to £9.5k.
Business investment
There will be £230m of new funding to extend business start-ups and scale ups. An additional £200m for life sciences was promised.
R&D and investing in ideas
There will be an increase in R&D investment to £22bn a year, including in nuclear fusion and electric vehicles. £400m will be going into research in universities around the UK; £500m will be put into new rapid charging hubs for electric vehicles.
Housing market
There will be an extension of the affordable homes programme.
NHS
The chancellor reiterated the government's commitment to deliver 50,000 more nurses and 40 new hospitals.
• Comment below on this story. You can also tweet us to tell us your thoughts or share this story with a friend. Our editorial email is [email protected]