UK unemployment remaining low but job vacancies rising
UK unemployment remaining low but job vacancies rising
18 February 2020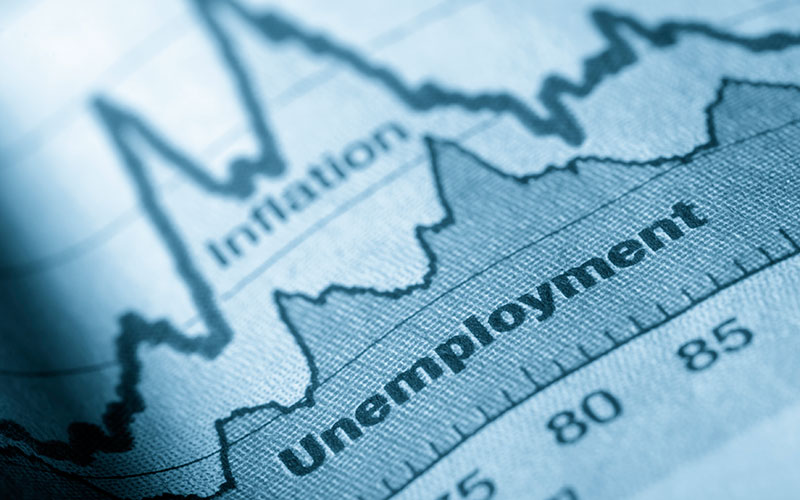 The UK's unemployment rate has remained at 3.8% – its joint lowest level since early 1975, according to official figures.
The figures, released by the Office for National Statistics this morning, reveal UK unemployment fell by 16,000 to 1.29m in the three months to December and the number of people in work rose 180,000 to 32.93m over the quarter.
While vacancies rose to 810,000, the highest since the quarter to September 2019, total earnings growth including bonuses rose 2.9%, its weakest increase since the quarter to August 2018.
Commenting on the figures, Pawel Adrjan, UK economist at global job site Indeed, said they reflect the fact Britain's labour market has lost none of its momentum nor its ability to surprise.
"Amid all the back-patting that this latest jobs data will trigger, it's worth calling out a small but significant milestone. Average earnings, in real terms, have finally edged past the peak they reached in the pre-crisis days of 2008.
"For all its positives, this is far from a 'straight A' jobs report. At 3.2%, the annual pace of wage growth is slowing and remains relatively modest.

"GDP stagnated in the final quarter of 2019, and flatlining economic growth bodes ill for the prospect of future pay rises.

"But these concerns aside, there is real momentum here. More people are in work than ever before, and the number of job vacancies is rising, as the labour market continues to generate new job opportunities and tempt more people back into the labour force."
Sophie Wingfield, head of policy at the Recruitment & Employment Confederation, said the figures show a jobs market that is growing in confidence and putting record numbers of people in work.
"That's great news for recruiters and the economy. Following a year of political and economic uncertainty, businesses are putting into action the ambitious hiring plans they had previously been cautious to press go on. The challenge now is to keep this momentum going.
"The government should take care in what is a crucial 10 months ahead. Delaying the ill-conceived IR35 tax changes to 2021 to ensure they can be properly and fairly implemented is extremely urgent. The flexible labour market is already being stifled, and that's not good for employers or our economy.
"Today's increase in vacancy numbers means that as businesses start to look for more staff, an evidence-based immigration system will be crucial to supplying the skills that are needed across the economy. A sensible immigration plan that allows employers to recruit from abroad for sectors such as construction, health and technology where skills shortages are high is essential."

Meanwhile Matt Weston, managing director at global recruiter Robert Half UK, said he expects the hiring market to remain highly competitive with employers attempting to attract highly skilled workers often juggling multiple offers at a time.

"According to our '2020 Salary Guide', 41% of business leaders are concerned about their ability to attract and retain talent over the coming year, demonstrating the importance of evaluating employee remuneration packages and wider incentives now more than ever.
"Pay continues to be a core consideration for employees – with 49% of UK workers intending to ask for a pay rise in the next 12 months – so businesses must get this right if they are to successfully navigate the current 'war for talent'. That said, employers would be well-minded not to overlook the value of additional incentives such as flexible working, offering regular training and employee wellbeing benefits, in order to provide a balanced package to attract and retain the industry's leading talent."
Kay Cooper, MD, EMEA RPO at search firm Korn Ferry, says with employment levels continuing their upwards journey to a new record high and unemployment remaining stubbornly low, any UK business looking to bring new talent in faces a significant challenge.
"While the war for talent has been raging for at least 30 years, these UK conditions intensify the competition. In this environment, businesses need to think differently about how they get the right people onboard to drive success.

"One tactic they can pursue is to make better use of the resources they already have, driving a learning and development agenda that enables employees to smoothly reskill and retrain so that they can be quickly deployed where there is a shortage. This cross-pollination of staff not only helps businesses to address urgent requirements, but also helps them to develop people who are well-rounded and have a broad experience of the business.

"UK businesses are operating in a dynamic environment, where nothing is certain and change is everywhere … Becoming more flexible in how they approach the working environment and employment structures is vital for attracting people from these pools."
• Comment below on this story. You can also tweet us to tell us your thoughts or share this story with a friend. Our editorial email is [email protected]