Veteran of retail recruitment Craig Vidler dies
Veteran of retail recruitment Craig Vidler dies
Graham Simons
29 January 2020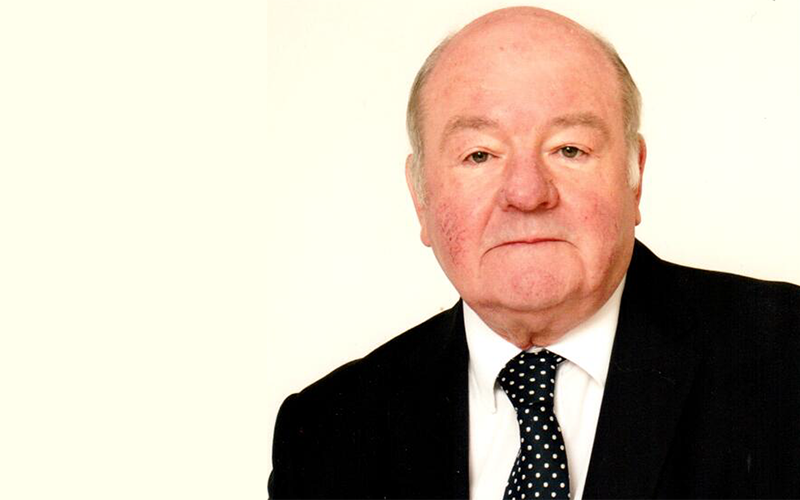 Craig Vidler, a 50-year veteran of the retail recruitment sector, has passed away aged 73.
Speaking to Recruiter about her father, Vidler's daughter Claire Newman, managing director and founder of Bluetree Recruits, said he was the inspiration behind her getting into recruitment.
"I'm incredibly proud to have Craig as my father – he was inspirational in me starting my career in recruitment. He is just irreplaceable," Newman said.
Vidler joined Star Agency in 1970 with a brief to develop a retail section, which traded as Star Executives. Twenty years later, he became the controlling shareholder of Star Executives and 10 years later on he sold the firm to a consortium backed by banks and venture capitalists for a seven-figure sum.
He launched Prima Principia in 1990, a vehicle for raising money for acquisitions, buy-ins, and buy-outs, etc but when his 'no competition' clause with Star Executives ended, he moved Prima Principia into executive recruitment in the retail sector.
A decade ago, he joined HR GO, initially as a non-exec before becoming group MD until he retired three years ago. 
Vidler was also a director at Grey4Gold, an organisation which helps older people into retail work, and was tireless with charity work, as Newman explains: "Thirty years ago he set up a fishing trip with his peers, colleagues and clients, which grew into an annual [charitable fundraising] fishing trip.
"He would work with the Retail Trust as the main charity and he raised over £500k over the 30 years for various charities [but] mainly the Retail Trust. That's when a group of his colleagues got together in 2015/16 and nominated him for the Queen's honours list for his hard work. He was awarded a British Empire medal for services to charity for raising that money."
While Vidler was also a director in Newman's company, her agency has taken her down a slightly different path to her father's.
"I went travelling, and when I came back he said to me join Star – 'You'll be earning a fortune by the end of the year'. By the end of the year I wasn't but I'd learned a lot. The problem being is you couldn't be working for Star as Craig Vidler's daughter, as everyone knew Craig Vidler. Back in the 80s and 90s (I was in the business in the 90s), he was like the pioneer of retail recruitment – everyone knew him. I went in a different direction. I love creative and digital marketing, so that was the route I took…
"He's been around forever. I have had messages saying 'instrumental to my career', 'giant of the field of executive recruitment', 'legend in retail recruitment', 'an inspiration in my retail career' and 'the industry has lost one of its legends'."
Vidler's funeral takes place on Monday [3 February] at 11.30am at St Mary's Church in Oxted, Surrey followed by a celebration of his life at The White Hart, High Street, Brasted, Kent, TN16 1JE. Newman revealed the great and good of both the retail and recruitment sectors will be in attendance.
"There are some very heavy hitters who he placed that are coming. He placed managing directors in big places like Selfridges and Harrods … He was instrumental in recruiting most of all of Richard Halpern's staff at the Burton Group in the 1980s and 1990s. That was one of his biggest accounts.
"I just had the HR director of Chanel saying she was going to be coming."
Newman asks that charitable donations are sent to the Retail Trust, which helps people in the retail industry, who have fallen on hard times with finance etc.
Vidler is survived by his wife, three children and two grandchildren.
• Comment below on this story. You can also tweet us to tell us your thoughts or share this story with a friend. Our editorial email is [email protected]