Gulf professionals did not receive pay rise in 2019
Gulf professionals did not receive pay rise in 2019
13 January 2020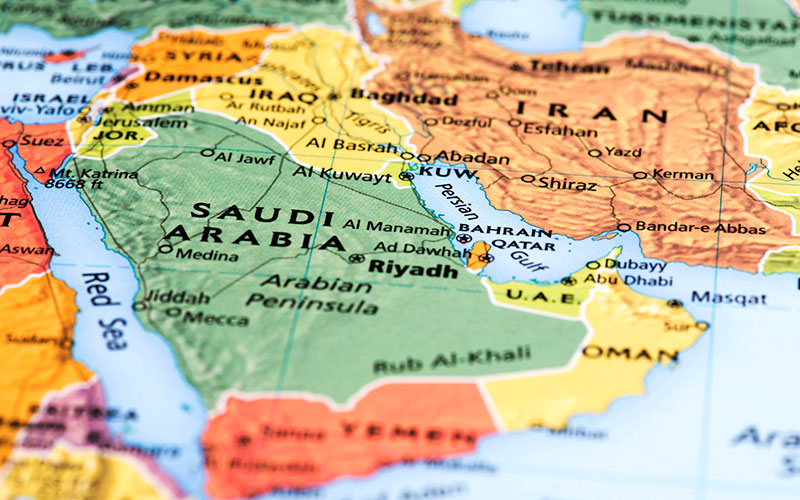 Over half of professionals across the Gulf region did not experience a pay rise in 2019, according to research from recruitment giant Hays.
The research, contained in the 'Hays 2020 GCC Salary & Employment Report' and released this morning, finds 54% of working professionals' salaries remained the same year-on-year in 2019, 41% increased and 5% decreased.
Of the 41% that were awarded a pay increase in 2019, the survey found that the most common increase was around 5%, slightly down on the 5-10% increase reported the year before. At the other end of the spectrum, there were half as many pay cuts experienced in 2019 than in 2018 when nearly 10% of working professionals reported having their pay cut.
"The differences in pay increases year-on-year were marginal, and positively there were far fewer reductions to salary in 2019 compared to 2018. These findings reflect the overall stable market conditions we are experiencing in the local jobs market," says Chris Greaves, managing director of Hays in the Gulf region.
"The real takeaway from this research is the reasons why people received a pay increase in 2019 and what these findings tell us about salaries for the year ahead," says Greaves.
The report also found starting 'a new job with a new company' and 'individual performance-related pay' were the top two contributory factors to pay rises.
"It is clear that company-wide pay increases are relatively uncommon, as has been the trend for at least the past three years, since the energy price slump."
"Undoubtedly, employers are being strategic about the remuneration they offer in order to be as cost-effective as possible. As such, they are being selective with salary increases, awarding these to individuals who bring real value to the organisation by way of niche skills and experience," adds Greaves.
The report found the largest pay increases (those over 15%) were awarded to professionals within the accounting & finance and technology professions.
"From our experiences within these sectors, employers are giving pay rises to the most senior, director-level accounting & finance professionals, who have proven experience and expertise to lead the expansion of finance operations. Within technology, employers are paying the highest salaries to individuals with niche technical expertise, who can deliver complex digital transformation projects on time and on budget."
Looking ahead, the survey found 66% of employers and 59% of employees anticipate salaries increasing in 2020, compared to 62% of employers and 69% of employees who said this at the same point last year.
"These statistics show great confidence and optimism in the market over the next 12 months. However, they are not dissimilar to the previous two years survey predictions, when in reality just over 40% of professionals received a pay rise in 2019."
"We expect salaries to remain largely the same year-on-year in 2020 compared to 2019, with pay increases being individually determined. Once again, we anticipate the highest salaries to be paid to those with proven experience and niche technical skill, who enable fulfilment of business objectives," says Greaves.
• Comment below on this story. You can also tweet us to tell us your thoughts or share this story with a friend. Our editorial email is [email protected]