Fishwick's OBE recognition of transforming lives through work
Fishwick's OBE recognition of transforming lives through work
Graham Simons
7 January 2020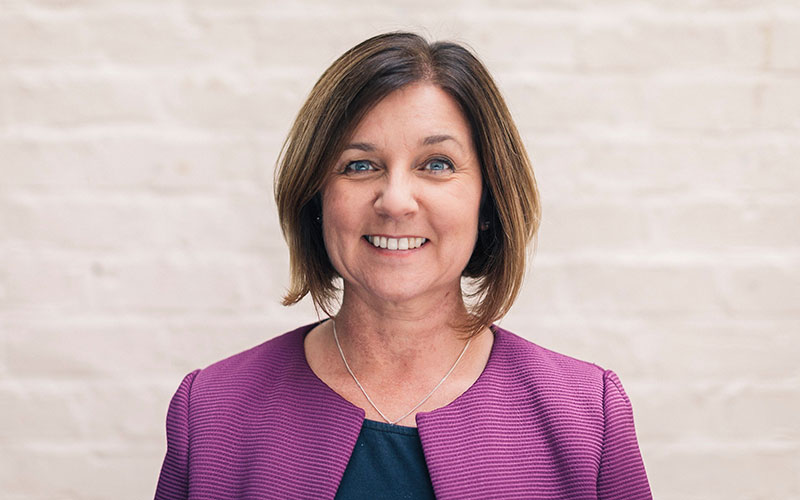 The managing director of Transform Lives Company (TLC), a social enterprise that helps unemployed people into work, says her OBE is as much a recognition of its mission as it is of her own achievements.
Last week, Recruiter revealed a number of employment professionals had been recognised in the 2020 New Year Honours, including Tracy Fishwick, founder and MD of TLC, which aims to raise employment levels and to transform the lives of those furthest from the labour market. She was awarded an OBE for services to unemployed people in North-West England.
Speaking to Recruiter, Fishwick revealed she set up TLC after a long career in local government and some time as a recruitment consultant: "I've helped somewhere in the region of 40,000 people over 22 years, having designed and delivered lots of employment programmes.
"In 2013 I was ready to test out whether what I'd learned could be pulled together to deliver the 'best of the best' support for people who've almost given up hope of ever getting a job."
But Fishwick added TLC's work extends to health and wellbeing, as well as employability, as the organisation recognises more and more people increasingly require support with wellbeing before they can start to take on board the employment support it offers.
"We're experts at helping people find new ways to move forward in their life. We show people new strategies using coaching and counselling techniques, as well as being skilled in helping them move into employment. We're finding more businesses are now asking us to train their staff in wellbeing to reduce stress levels and improve sickness levels; the more of this we do, the more resources we can generate to work with more unemployed people in the community: it's a win:win."
Reflecting on her award, Fishwick revealed she only found out about her OBE in November through an official letter and found keeping the secret a difficult task.
"I was bursting to tell people, especially my close colleagues and family. Seeing my parents' reaction was very emotional they (uncharacteristically!) were speechless. I think mum's told everyone from the cashier in Morrison's to the GP.
"I feel very grateful to anyone who's had a positive impact on my career, those who've believed in me so I can do this work and help other people believe in themselves. It was especially affirming to know the people who nominated me are also experts in the employability sector; that's very humbling to know they thought enough of my approach to recommend me.
"I hope this means our work is recognised as a collective, not as me alone (I can only do my job because I have brilliant people in the team), and that more partners and those who want to collaborate will get involved in the work we do. Helping someone transform their life isn't an overnight thing, and it isn't down to one person to 'fix' things. It's about us all doing our bit and I hope we can do even more moving forward.
"I'd love to hear from partners in housing, councils, employers, health who want to be part of our work moving forward. Helping someone find employment, confidence and a getting foothold in their new future is very rewarding and important."
• Comment below on this story. You can also tweet us to tell us your thoughts or share this story with a friend. Our editorial email is [email protected]