Ex-offenders at HMP Barlinnie given dedicated work coaches
Ex-offenders at HMP Barlinnie given dedicated work coaches
24 January 2020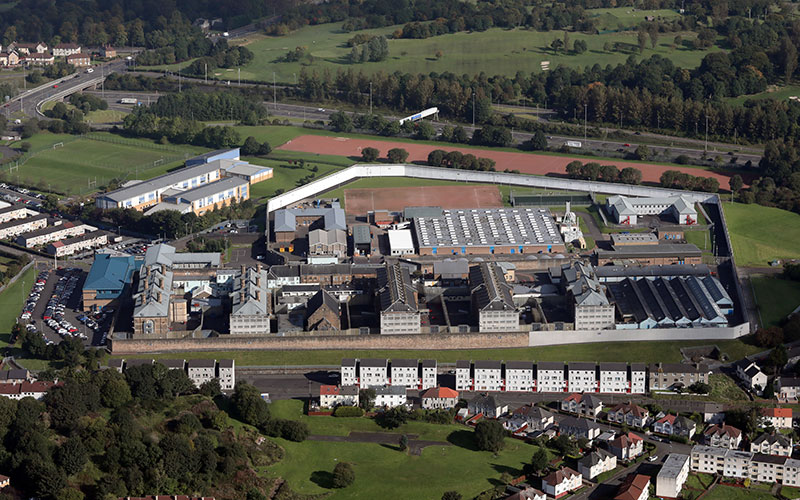 Government has announced plans to further enhance a scheme aimed at supporting former prisoners back into work in Scotland.
Minister for welfare delivery Will Quince announced during a visit to HM Prison Barlinnie yesterday that it is the latest prison to take part in a scheme where those close to release are to be offered dedicated work coaches.
The scheme, which works with the Scottish Prison Service and has been trialled in HMP Cornton Vale and HMP Perth since September, sees coaches supporting ex-prisoners back into employment as quickly as possible, and ensuring they are able to access finance once they leave prison.
The trial at HMP Barlinnie is to be further enhanced through a new dedicated telephone line enabling them to make their Universal Credit claim over the telephone, with their identification being verified before they leave prison.
Commenting on the scheme, Quince said: "Better preparing prisoners for life on the outside helps them unlock employment opportunities once they're released.
"Without access to work or money, some can feel pushed to reoffend, and this pilot aims to take prisoners out of the cycle of crime and get them into work. This has benefits for both them and the wider economy.
"Working together with the Scottish Prison Service, the UK government is determined to ensure ex-offenders stay out of prison for good."
Jobcentre staff will support prisoners to obtain identification documents, prepare their CVs, and identify training, work experience and other employment support.
Prisoners will also be given help to fill in their benefit claims through restricted and supervised access to computers, and to the dedicated phone line where those eligible will be able to arrange a payment on the day of their release.
Currently, prisoners at HMP Barlinnie are unable to start a Universal Credit claim until they are released, which can lead to delays in receiving support if they do not have proper identification documents, or are unable to get to the jobcentre to verify their identity.
Failure to find work is one of the biggest drivers of reoffending, with recent statistics showing that in Scotland, one in four ex-offenders were reconvicted within 12 months of being released.
Commenting on the development, Neil Pattison, director at UK hospitality jobs board Caterer.com, said: "It is very welcome news that the UK government has expanded its programme helping prisoners get back into work after release. Just 17% of the 70,000 ex-offenders released from prison each year are on a payroll within 12 months which, in light of our severe skills shortages, is a concerning number. 
"The hospitality sector is already helping hundreds of prisoners rehabilitate through work and this will help other industries follow suit. Our sector has proved that, with the right systems in place and charities like Only A Pavement Away, employers can rethink recruitment and help to plug the skills gap whilst also enabling ex-offenders to avoid committing another crime.
"A third of hospitality businesses already have support programmes in place and 81% of hospitality employees say they've worked alongside ex-offenders and are comfortable doing so. The Ivy, Franco Manca and Social Pantry have all led the way in progressive hiring and you can see why – 72% of customers say they would be more likely to visit a restaurant if they knew it helped support ex-offenders get onto the career ladder. It's time we put stigma behind us."
• Comment below on this story. You can also tweet us to tell us your thoughts or share this story with a friend. Our editorial email is [email protected]