CONTRACTS & DEALS: 27-31 JANUARY 2020
CONTRACTS & DEALS: 27-31 JANUARY 2020
27 January 2020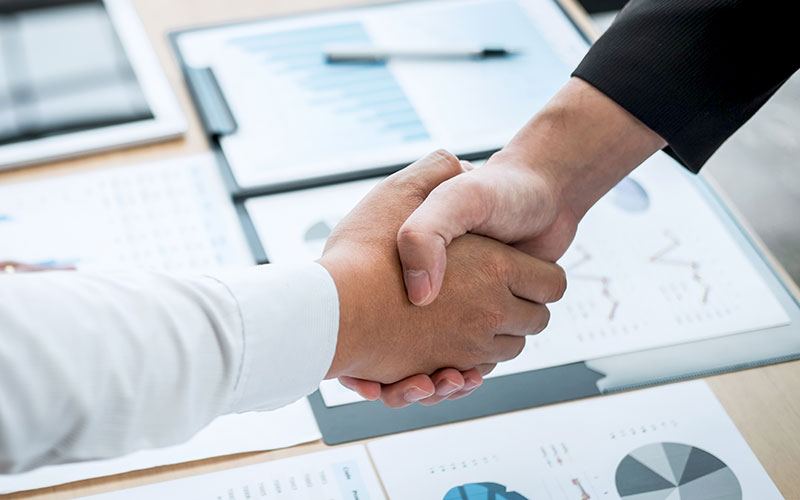 This week's contracts and deals include: Adecco Group, CV-Library, Hays, IPSE, JSA Services, MyKindaFuture, NRG
• Recruitment giant Adecco Group has selected cloud-based compensation management software provider beqom to manage its salary review and bonus compensation processes.
• Independent job board CV-Library is partnering with children's charity Make-A-Wish UK as its exclusive charitable partner for 2020. The charity grants wishes to critically ill children across the UK; this could be anything from a trip to Disneyland, to arranging a bedroom makeover. CV-Library has set a target of raising £2.5k throughout the year.
• Workplace savings & benefits consultancy Vested has partnered with recruitment giant Hays. Vested and Hays will provide UK SMEs with a range of workplace benefits, benchmarking and consultancy services aimed at enabling them to attract and retain top talent.
• IPSE (the Association of Independent Professionals and the Self-Employed) and Bangor University have agreed a new partnership to support students who are either freelance or considering going into self-employment.
• JSA Services, a provider of professional advisory and outsourced employment and payroll services to the UK's contingent workforce supply chain, has bought end-to-end payment solution MANGOPAY. This acquisition marks JSA's 11th acquisition transaction since 2013, consolidating more than a dozen brands in the sector into its operating platform and seeing the group now servicing around 17,000 customers via its online, multi-channel, subscription revenue model.
• Hire Association Europe (HAE), a trade body representing the plant, tool and equipment hire industry, has partnered with UK talent specialist MyKindaFuture to create an education workshop aimed at tacking the skills shortage in the hire sector. The new workshop will provide young people with the skills and information they need to consider a career in the industry.
• Multi-sector recruiter NRG has announced a new charity partnership with Smart Works Newcastle. Smart Works helps unemployed women get back into work by providing coaching, clothes and the confidence needed to be successful at interview.
NRG will assist by sharing its recruitment expertise with weekly interview coaching to women using the Smart Works service, giving them hints, tips and techniques to help them be successful at interview. They will also allow staff to take time out of the business to volunteer help with clothing sales, as well as multi-channel promotions and shared fundraising.