Add value and act as an expert to retain corporate clients
Add value and act as an expert to retain corporate clients
Colin Cottell
11 December 2019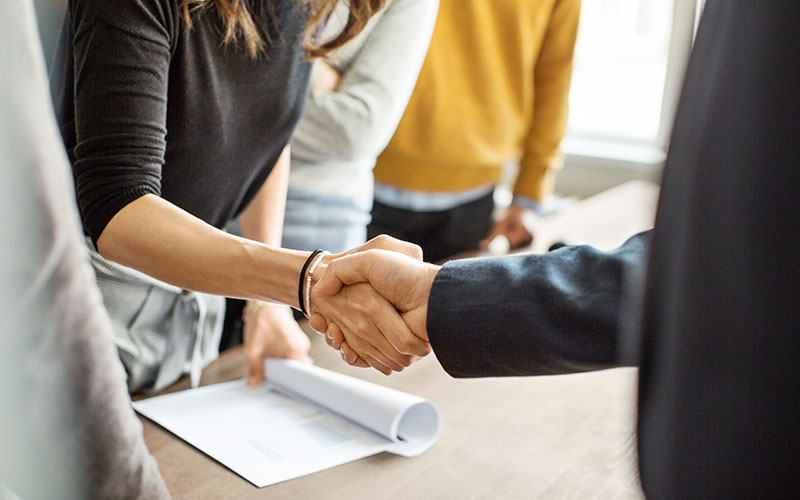 Moving up the value chain and working as a true partner are two of the ways that recruitment agencies can retain the loyalty of their corporate clients.
This is according to recruiters following the release of a survey of in-house recruiters that found a worrying trend away from the use of agencies.
The FIRM's (Forum of In-House Recruitment Managers) 2019/20 Annual Membership Survey found a continuing shift away from the use of agencies, with 87% using agencies for less than 25% of their vacancies compared to 74% last year. Nearly six out of 10 (57%) of the 423 respondents said they filled 10% of less of their vacancies via agencies.
However, in response to the results of the survey, recruiters told Recruiter that there was much that agencies could do to reverse the trend. "I call it going higher up the value chain," says Ruth Rubin, managing partner at recruiter and customer design consultancy Proactive. "Cast a critical eye over your business and ask yourself how replicable is what you do, and how much value are you adding."
Rubin says among the ways that her agency adds value are employing a welfare office to look after the agency's temporary staff, and managing and supervising the customer experience ambassadors the company supplies to many of its client in the transport industry. "Act as an expert," says Rubin, who says that rather than seeing HR departments as a threat, Proactive actually gives them advice. "Make it easy for clients. Make it painless, by knowing their pain and taking it all away," she adds.
"Where it all breaks down is if the client is not prepared to properly invest the time to properly brief the recruitment consultant and trust them as a consultancy partner, and therefore pay a fee for competence, experience and quality," says Amanda Fisackerly, CEO of IT and services sector recruiter Fizz-Biz.com. 
"If they just want CVs sent to them, obviously for a cheaper price, that shifts the dynamics from the recruiter being a consultant to just sending out a few CVs and telling you to do it yourself.
"You need to invest the time in the relationship on both sides, so it is clear what you are looking for and trust the consultant." Indeed, Fisackerly says she will only work with employers who are prepared to invest time and effort in the relationship. "It is my choice as well," she says. "It really is a partnership; the differentiator is investing in the process on both sides."
Gavin Tew, co-founder of technology and life sciences recruiter Source Group International, told Recruiter that the decline in agency use was not something he recognised. "We operate in niche markets, where employers want access to the best talent, so this is not a trend we are finding," he says. 
Tew says that in the type of markets in which the company operates, there are so many variables, such as changing world economic conditions, skills shortages, and constant shifts in regulations and legislation in which agencies continue to play an invaluable role. "In markets like these that are constantly evolving, in-house recruiters cannot always rely on getting access to the best talent available," says Tew. 
Use of agencies is also constantly ebbing and flowing, says Tew, with many employers operating a transient model, with some going through periods when they rely heavily on contractors, followed by periods when they hardly take on any contractors – a current example being the response of some organisations to changes in IR35. 
• Comment below on this story. You can also tweet us to tell us your thoughts or share this story with a friend. Our editorial email is recruiter.editorial@redactive.co.uk