Is Scarlett's Apprentice journey on track for the final or stuck in the sidings?
Is Scarlett's Apprentice journey on track for the final or stuck in the sidings?
21 November 2019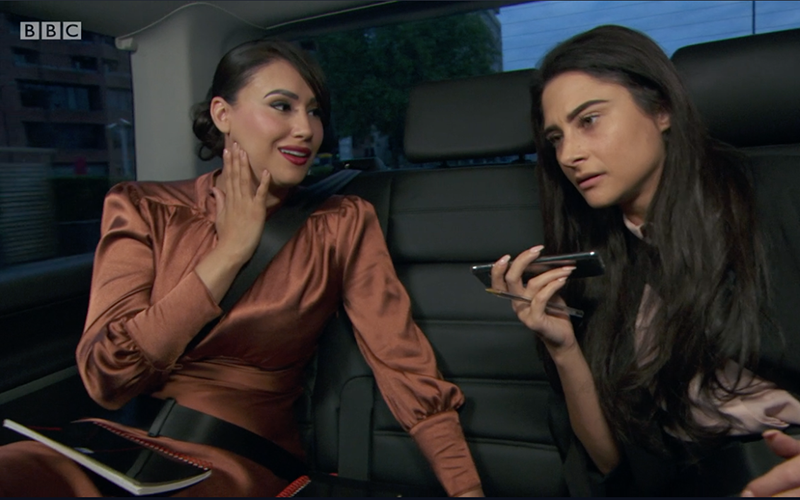 Did Our Scarlett experience a train wreck or is she still on track to be Lord Sugar's business partner on The Apprentice?
This week's task saw Lord Sugar instruct the candidates to put on their high-visibility jackets and meet him at the Battersea rail depot where he revealed the teams would be hosting a corporate away day onboard the iconic Belmond British Pullman train. 
The candidates were charged with laying on food, drink and entertainment while securing a good ticket price from the corporate clients to ensure a large profit.
This week, the recruitment industry's Scarlett Allen-Horton was promoted to deputy project manager (PM) by PM Lottie 'The librarian' Lion, who caused a bit of drama when she turned into Lord Sugar and condescendingly fired Carina 'Let's get more booze on board' Lepore when they were travelling in the car to board the train. Lottie was fuming when Carina disobeyed her orders (the nerve!) and booked expensive entertainment and almost double the amount of bottles of wine requested.
Ringing Our Scarlett and Carina from her car, Lottie told Carina: "Due to the fact you were incapable of listening to any of the decisions I made yesterday, I'm going to have to pass leadership to Scarlett. Scarlett is now going to be the sub-team leader. I know this may upset you."
However, despite her less-than-subtle ways, Lottie managed to steer her team to a very narrow victory – a mere £15 – over Ryan-Mark 'I am the epitome of luxury' Parsons, who ultimately paid the price and was fired by Lord Sugar in the boardroom showdown.
We look forward to seeing how Our Scarlett deals with Librarian Lottie in the upcoming episodes. Meanwhile, it looks like Our Scarlett's train is on time and hopefully due to be arriving at Final Central in a few weeks' time!
• Comment below on this story. You can also tweet us to tell us your thoughts or share this story with a friend. Our editorial email is recruiter.editorial@redactive.co.uk