Recruiters should be wary about snooping through staff emails
Recruiters should be wary about snooping through staff emails
Graham Simons
22 October 2019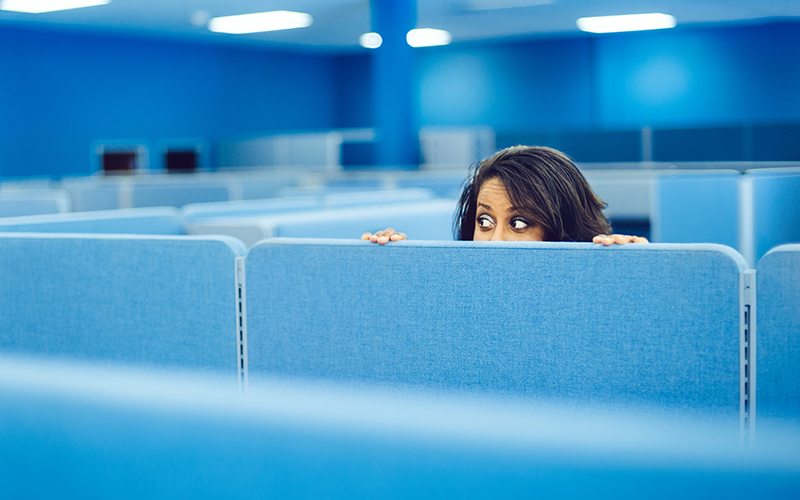 Recruiters have been urged to have effective communications at work policies in place to guard against breaching staff privacy or data protection rights.
The warning follows research, released this week by job board CV-Library, which shows nearly 45% of 300 employers surveyed had busted their employees for having unacceptable messages in their work inbox.
Almost three quarters (72.1%) had uncovered inappropriate images, while 56.4% had found messages talking negatively about colleagues and 48.5% job applications to other employers.
Commenting on the implications of the findings for recruiters, Andrea London, a partner and head of employment at city law firm Fletcher Day, told Recruiter agencies do not have a "snooper's licence" and while they can look at staff emails, there remains legal considerations as the legal position is not always clear cut.
"As a baseline, secret or covert monitoring, without informing employees it is happening, is usually not legal.
"Employees cannot be prevented from applying for other jobs… but in terms of forming the basis for disciplinary action, the question is whether they have been doing such applications from their work emails and/or during work time. If the answer is no, then all the employer really has is a heads-up that an employee is looking to leave (which they can then choose to address if they wish…)."
London adds it is important recruiters ensure:
They have a viable business reason for monitoring emails
The equipment being checked usually has to be work equipment
The employee has been informed of the monitoring of their communications.
"If not, employers may be inadvertently giving the employee an argument (or counter-argument) to pursue (or use as leverage), such as: has there been a breach of the employee's privacy rights or data protection rights, and/or has the employer been acting in accordance with UK legislation on lawful business communications monitoring? In such circumstances the situation can easily get very messy, very quickly.
"This is where a definitive IT/communications policy, of which all employees have been notified, absolutely comes into its own. Everyone is then clear on the position, so if the employer then decides it needs to check that its policy on personal usage is being complied with … it is able to have a proper snoop."
Meanwhile Stephen Jennings, partner solicitor at Tozers Solicitors, told Recruiter agencies do need to be careful about snooping on their employees.
"In principle they are legally able to monitor their employees' email use in the workplace, however they should have a code of conduct or policy in place that covers the details of their workplace monitoring, so there is transparency. The employer should also really have done an impact assessment balancing employees' right to privacy in the workplace against the interests of the business. Any monitoring must be proportionate, and employees should have been told about the monitoring.
"The bottom line is that employers can use information found in employees' work email accounts to justify disciplinary or other action against them – but employers would be well advised to make sure documentation is in place to avoid the risk of a challenge or a complaint to the Information Commissioner.
"My advice is that employers should clearly set out ground rules in advance as to what is and isn't allowed – some employers may take a fairly relaxed view about occasional personal emails, online shopping at lunchtime etc. so it isn't necessarily reasonable to employees to know where to draw the line without clear guidance."
Touching on cases where a recruitment consultant has been found to be seeking another job or setting up on their own, Jennings added: "It depends on the circumstances and the background of the employee as well.
"If the employee has got under two years' service, they don't have the right normally to claim unfair dismissal. If they [the agency] come across emails where the consultant says they're not committed to the job – they're actually looking for a job elsewhere – employers can usually in that situation simply dismiss on notice. It's relatively low risk to do so, providing there's no discrimination issue or anything of that sort in train.
"If the employee's got more than two years' service, it's actually a bit trickier. You need to distinguish between emails which breach contract terms and those that don't… If an employee is emailing, expressing interest in another job, it might be disappointing but it's not a breach of the contract term. There's nothing to stop an employee from handing in their notice so you couldn't discipline for sending an email like that unless you've got a policy or procedure which limits personal use of emails.
"If you've got rival comments being made on emails that clearly breaches employers' rules by itself, then that it something you can discipline for."
• Comment below on this story. You can also tweet us to tell us your thoughts or share this story with a friend. Our editorial email is [email protected]