One-way talent flow from Europe to London could be reversed
One-way talent flow from Europe to London could be reversed
Colin Cottell
16 October 2019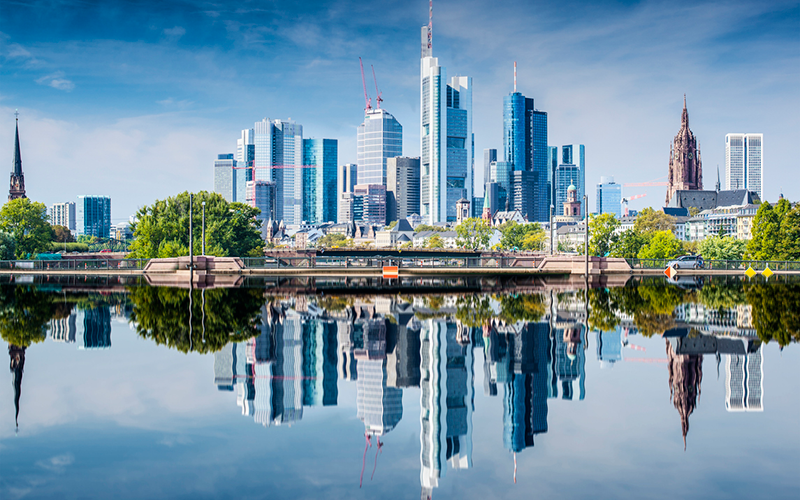 The movement of banking and financial services talent from London to the Continent that has seen the capital "sucking in talent from Europe over the last 20 years is slowing up or even being reversed".
That is the view of Richard Hoar, director at finance and technology recruiter Goodman Masson, who heads up the company's investment banking, lending and advisory services.
Following a successful visit to Frankfurt last week, where he met some of the firm's existing clients as well as potential clients based on the Continent, Hoar said the visit confirmed the company's intentions to open a second German office in Frankfurt "sooner rather than later". Goodman Masson already has an office in Dusseldorf.
Predicting "more of a growth in regional and country-based financial services communities in Europe, as countries become increasingly wary of being over reliant on London financial services for everything they need", Hoar said the demand that he had identified for banking and financial services staff during his visit to Frankfurt and during a previous recent visit to Amsterdam, "had nothing to do with Brexit, almost". He added: "We are getting a strong demand to partner businesses out there."
That said, he acknowledged that the harder the Brexit, the more roles would end up being relocated from the UK to the Continent. He said conversations with individual bankers had indicated that they might move to Frankfurt if there was a hard Brexit, but they hoped they wouldn't have to because they preferred living in London.
Goodman Masson's plans to expand in Germany are in line with Lloyds Bank Commercial Banking's latest 'Business in Britain' report, which finds that despite the current uncertainty, UK services sector bosses see the EU market as offering greater potential than any other region. Among the companies to see this potential are fellow recruiter Hays, which opened an office in Bremen in Germany this summer.
Referring to the effects of Brexit uncertainty, Hakan Enver, managing director at professional services recruiter Morgan McKinley UK, told Recruiter: "It is difficult to say how many banking and financial services roles had been relocated outside the UK, or how many are still in the process of moving.
"Many organisations who were required to establish a European presence to continue trading have already done so, but perhaps not in the droves that was initially suggested two years ago. The threat of 100,000 jobs leaving the UK has not come to fruition and it's highly unlikely that will now happen."
Nathan Fuller, MD at financial markets recruiter Kite Human Capital, told Recruiter that whether those working in banking and financial serves relocated out of the UK depended on how they performed vis-à-vis their colleagues. "We only charge if someone is a top performer; the top 10% of the workforce still have a choice of where they want to work. It's a small proportion of the workforce and there are still enough jobs for them in London."
Earlier this year James Murray, director of financial services at Robert Walters, said the jobs that were moving to Europe were in risk management, finance and compliance. "Institutions need to have a high level of infrastructure ready in case they need to pull the triggers on contingency plans and more activity more quickly," he explained.
In its latest Financial Services Brexit tracker published on 19 September 2019, professional services firm EY said that the number of jobs that could relocate from London to Europe in the near future stood at around 7,000. EY said that 41% of firms tracked have said publicly they are considering moving some of their operations and/or staff, with 63% of banks, investment banks and brokerages saying they are considering or have confirmed relocating either operations, staff or both.
• Comment below on this story. You can also tweet us to tell us your thoughts or share this story with a friend. Our editorial email is [email protected]