NEW TO THE MARKET: 21-25 OCTOBER 2019
NEW TO THE MARKET: 21-25 OCTOBER 2019
21 October 2019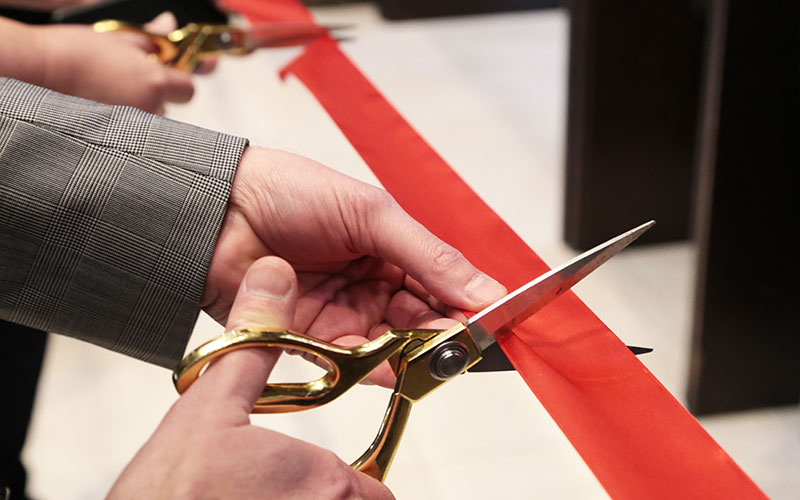 This week's launches include: Bullhorn, Candidate.ID, clockworkTalent, Empact Ventures, Hays, HRS, Limber, Rocket Staffing Group
• Cloud computing company for the recruitment industry Bullhorn has released Bullhorn One Commercial Edition with Integrated Payroll. Bullhorn One Commercial Edition allows firms to power their business on a single solution.
• Glasgow-based recruitment technology start-up Candidate.ID has launched a free Candidate Relationship Management (CRM) platform. The free CRM tracks candidate interactions, including email opens, link clicks and activity on the careers site. It also notifies recruiters when candidates undertake meaningful activity, such as reviewing job descriptions.
• Digital staffing specialist clockworkTalent has moved from its previous West Sussex location in Haywards Heath to Eastlands Park Estate in Horsham.
• Specialist recruitment firm Encore Personnel has launched Encore Interim – a new division led by director Phillip Machell. The division will focus on supplying senior management recruitment solutions across a range of industries and functions.
• Recruitment giant Hays and global start-up 'super connector' Empact Ventures, are set to expand their support to tech start-ups and scale-ups in a series of 12 'Super Connect Series' events across the UK and Ireland. The events bring together emerging tech start-ups and scale-ups with decision-makers at corporates, brands, SMEs, non-profits, investors, grant bodies and funding providers to explore collaboration and funding support based on mutual need.
They will feature a series of tech talks with a range of innovative pitches from tech start-ups and scale-ups and run as part of a regional roadshow in 12 cities and towns across the UK and Ireland from October 2019 to June 2020 following a successful pilot in five areas including Bournemouth, Bristol, London, Cambridge and Leeds. Event themes include artificial intelligence (AI), internet of things (IoT), fintech, cyber security, medtech, retailtech and fibre network/5G, AR/VR.
• Former BBC Apprentice winner Ricky Martin's new podcast debuts today [23 October]. 'Recruiter Ricky – How to Get Hired' launches with James Reed, chairman of recruiting giant Reed, and Julie Deane, CEO of The Cambridge Satchel Company.
Future episodes will see Martin, managing director of Hyper Recruitment Solutions, meet with the chief operating officer of Google UK and Ireland, Dragons' Den investors, Apprentice interviews, leaders from the REC and APSCo, and Recruiter's very own DeeDee Doke on 4 December. To access the podcast, click here for Apple users and click here for non-Apple users.
• Fintech start-up Limber has unveiled a new version of its app. Previously designed as a means of matching workers with unfilled shifts in the hospitality sector, Limber's focus is now as a 'Slashie Co-operative' – a place where Slashies (workers with more than one profession – eg. accountant/mechanic/barista) can manage their finances, get paid and earn equity without the need to hire accountants, worry about self assessment or set up a company.
• International recruiter Robert Half has taken space at the Dakota building in Weybridge, owned by the RO Group. The firm has moved into the entire third floor of more than 3,000sq ft in size.
• Rugby-based recruiter Dean Williams has partnered with The Jarell Group of companies, to launch Rocket Staffing Group, a new recruitment agency providing both temporary and permanent recruitment services across Rugby, Coventry and throughout the East Midlands in the industrial, logistics, commercial, education and healthcare sectors.
Birmingham-based Michael Dufty Partnership and Emms Gilmore Liberson provided financial and legal advice to support the launch.