Jobs report finds fastest fall in permanent appointments for three years
Jobs report finds fastest fall in permanent appointments for three years
6 September 2019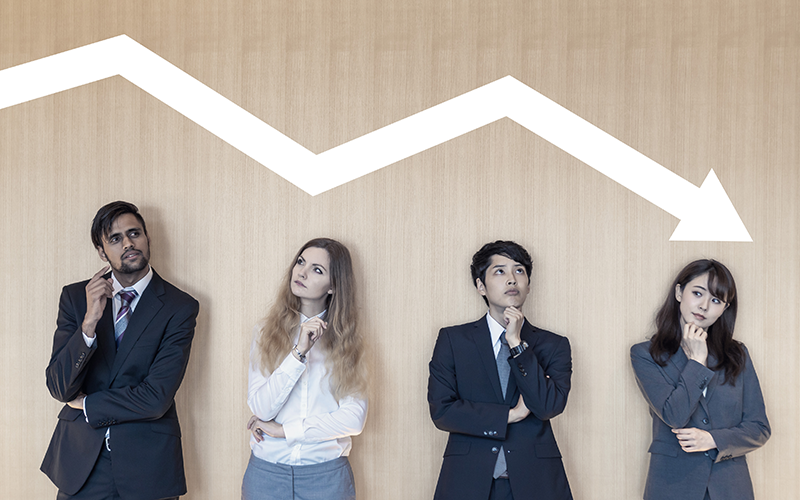 Permanent staff appointments have declined at the quickest rate for more than three years, according to the latest KPMG and REC UK Report on Jobs.
Recruitment consultancies responded that the number of people placed into permanent job roles dropped for the sixth month running in August, as many firms delayed hiring decisions because of Brexit-related uncertainty, while temp billings continued to rise – though only marginally.
The report, released this morning, also showed the slowest increase in total job vacancies since January 2012, with growth of demand easing for both permanent and temporary staff, with the former expanding at the slowest rate for seven years and the latter at the softest pace for a decade.
Starting salaries for permanent workers continued to rise in August amid reports of greater competition for staff. Though sharp, the rate of inflation was the slowest recorded since December 2016, while temp pay growth edged down to a five-month low.
Although overall candidate availability deteriorated at the slowest pace for 32 months in August, the reduction remained much quicker than the historical trend, with the fall led by a further steep decline in permanent candidate numbers, as temp labour supply fell modestly.
Across the regions, the Midlands, North and South of England all saw marked declines in permanent placements, with the North seeing its first decline for six months. London bucked the overall trend, witnessing a slight rise in permanent staff appointments in August. Temp billings growth was relatively muted in the North and South of England, while billings broadly stabilised in the Midlands. However, London recorded a renewed fall in temp billings, albeit only marginal.
In terms of industry sectors, IT & computing continued to top the league table for permanent staff demand during August, followed by hotel & catering, while construction and retail sector vacancies contracted again. Demand for temp staff rose for half of the 10 monitored sectors, led by hotel & catering and nursing/medical/care. Of the five sectors recording lower vacancies, the steepest decline was seen in retail.
Commenting on the findings, REC CEO Neil Carberry said: "Today's figures are a sobering reminder to politicians of all parties that national prosperity relies on businesses creating jobs and growing careers. Britain's record on jobs is world-leading. It's a key part of our economic success, with recruiters at the forefront of it. And there are still great opportunities out there for those looking for a new job and a boost in earnings.
"But all this rests on business confidence – the confidence to invest, to hire someone, to try something new – and it's clear that things are getting harder. Permanent placements have now dropped for six months in a row and vacancy growth is slowing. While we continue to benefit from the flexibility of our jobs market as demand for temps holds steady, today's survey emphasises the real-world impacts of the political and economic uncertainty businesses are facing.
"The first priority should be avoiding a damaging no-deal Brexit and giving some stability back to British businesses, so they can drive the prosperity of the whole country."