Healthcare recruiters fear for the NHS following Yellowhammer publication
Healthcare recruiters fear for the NHS following Yellowhammer publication
Graham Simons
12 September 2019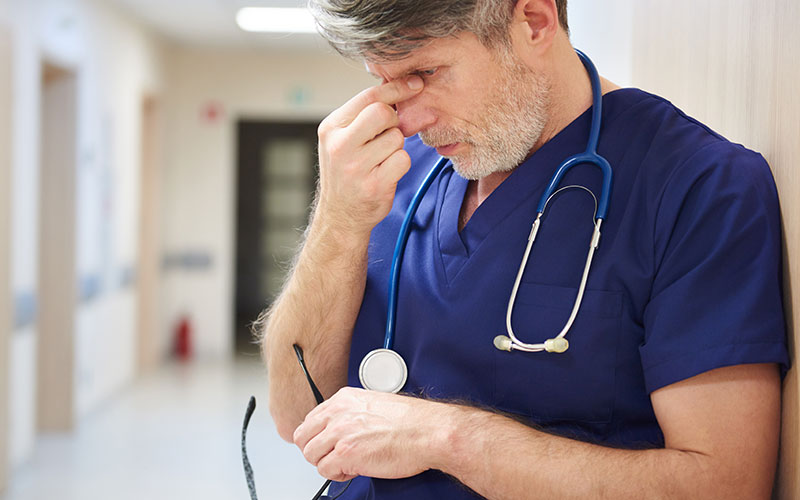 Healthcare recruiters have raised concerns about the NHS losing out on European staff following a no-deal Brexit in the wake of today's publication of Operation Yellowhammer.
This morning, the government published details of its Yellowhammer contingency plan following a no-deal Brexit.
The document outlines a series of 'reasonable worst-case assumptions', including a warning about possible significant disruption to the supply of medicines and medical supplies.
But responding to the publication of Yellowhammer, Niall Dickson, CEO of the NHS Confederation, said he believes the public should be reassured that very extensive preparations have been made for a no-deal outcome.
"We've had assurances from government and industry that everything possible has been done to ensure the free flow of medicines and other supplies to the NHS.
"Of course, all this is avoidable if the UK government can agree a deal. At the very least we need the UK government and European Commission to agree a form of 'mini-deal' to keep both UK and EU patients safe and to enable essential healthcare supplies to continue to flow freely until future trade agreements have been agreed."
However, healthcare recruiters continue to harbour concerns about the NHS's ability to function in the wake of a no-deal Brexit as it loses out on European healthcare workers and warnings Britain could be about to face its coldest winter in decades.
Olivia Spruce, CEO at Positive Healthcare, told Recruiter a no-deal Brexit scenario for the NHS seriously concerns her. 
"The timing of Brexit falls into the NHS winter pressures season – year-on-year, the impact of which has worsened. There are also predictions of an extremely severe winter for 2019/20. 
"Frankly speaking, a no-deal Brexit feels like a perfect storm of catastrophe for the NHS.
"With already severe staffing shortages, set to worsen under a no-deal scenario coupled with predicted drug shortages, medical equipment and even food shortages, surely this could inevitably send the services into chaos. How is the government preparing for this?"
Dr Andrew Harborne, an NHS doctor and director at HM Resourcing, agrees, telling Recruiter: "High pressures remain on NHS staff particularly as we enter winter months. Higher rates of admission, hospitals without spare beds and overrun A&E departments are all common events in winter. 
"The NHS is heavily reliant on staff trained outside of the UK to maintain a workforce capable of dealing with these pressures. A no-deal Brexit raises many questions for staffing. The government has announced its intention to end freedom of movement on day one post Brexit. How then will we staff our hospitals?
"How can we ensure enough doctors and nurses to staff an organisation that currently has 100,000 vacancies? Around 5.5% of all NHS staff are from the EU, the largest group of non-British staff. 
"A no deal is likely to cause confusion as to the rights of European staff who remain in the UK and those wishing to come from Europe to work in the NHS. The loss of European staff whose training is not dissimilar from our own will have a devastating impact on NHS services and ultimately patients will suffer."
• Comment below on this story. You can also tweet us to tell us your thoughts or share this story with a friend. Our editorial email is [email protected]