CONTRACTS & DEALS: 16-20 SEPTEMBER 2019
CONTRACTS & DEALS: 16-20 SEPTEMBER 2019
17 September 2019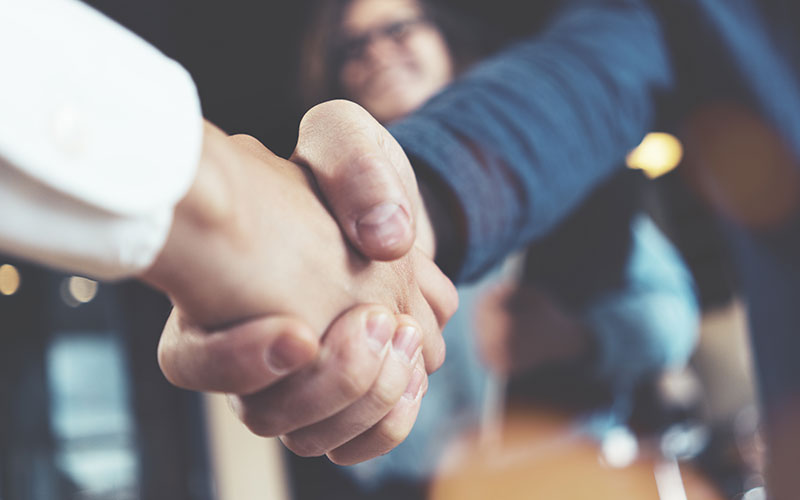 This week's contracts and deals include: 24 Seven, Dartmouth Partners, Fleet Source, JSA Services, LinkedIn, neuvoo, Pertemps Driver Training, Pure Search, The Sage Group, The SR Group, We Build Recruitment
• 24 Seven, a US-headquartered, privately-held, digital marketing and creative staffing and recruiting firm, has acquired female-owned, San Francisco-based staffing and consulting firm The Sage Group. Through its Marketers that Matter (MTM) programme, The Sage Group curates a community of the top marketing executives in the US, providing mid to senior-level marketing consultants and contractors and permanent talent to leading companies.
Cara France, founder and CEO of The Sage Group and creator of MTM, said: "As part of the 24 Seven family, we can continue to expand our Marketers that Matter platform, helping marketing executives nationally and globally to connect, learn and grow at this unique time of transformation."
24 Seven has offices in New York, London, Toronto, Los Angeles, Orange County, San Francisco, Seattle, Portland, Chicago, Philadelphia, Atlanta and Denver.
• Financial services recruiter Dartmouth Partners has acquired tax, legal, risk & compliance recruiter Pure Search. Pure has been led by Chris Nelson and Charles Ferguson for the past 20 years, and has grown to have offices in London, New York, Berlin, Hong Kong and Singapore. Dartmouth Partners was founded in 2012 by Logan Naidu and, while also headquartered in London, has offices in France and Germany.
The firms say the partnership will enable Dartmouth to continue further international expansion, complementing their offices in London, Frankfurt and Paris, bringing group international headcount to 200. Dartmouth's CEO Naidu will become Group CEO and the group adds it will continue to look for further acquisitions. The deal was backed by Dartmouth's investors Literacy Capital and the two companies.
• Fleet training specialist Fleet Source has partnered with Pertemps Driver Training. The partnership between Fleet Source and Pertemps Driver Training will deliver fleet training and the capacity to train more than 200,000 drivers a year from 250 training venues across the UK and Ireland.
• JSA Services, a provider of professional advisory, outsourcing, umbrella and consultancy services to the UK's growing flexible workforce, has acquired chartered accountants Accountsnet.
• Professional network LinkedIn is sponsoring Grimsby Town FC as part of a wider initiative that has seen the platform work with Grimsby residents to help people access new jobs and careers in an area that has experienced tough economic challenges.
The season-long sponsorship will see LinkedIn:
• Host regular 'jobs takeovers' where live job roles will be served to match-goers in match day programmes, at food vendors and even in the ladies and gents' toilets. 
• Host the brand's temporary pop-up pub 'The Linked Inn' – where fans and Grimsby residents alike can score themselves a job with an after-work drink. Guests will be able to meet with recruiting businesses in the area and more. The Linked Inn will open at Blundell Park on Tuesday 24 September.
• Global employment site neuvoo has secured a C$53m (£33m) equity investment from The Caisse de dépôt et placement du Québec (CDPQ). The company says the investment will enable it to continue its expansion into new markets and further optimise its platform, which is based on artificial intelligence.
• Global professional search and recruitment organisation The SR Group has awarded the delivery of a group-wide communication system to Leeds telephony, internet and mobile firm The Technology Group (TTG). The design and commissioning of the new telephone system has been delivered in stages across all global offices. In total, TTG will provide over 300 telephone handsets across 14 offices in nine countries.
The first three project phases included the system rollout to SR Group offices across the UK, Europe, Asia and the US. Phase four is currently underway, covering offices in Australia and Singapore. A fifth and final phase is planned for 2020 in the Middle East.
• Michael McNeill and his team have completed a management buyout of the construction division of Worldwide Recruitment Solutions (WRS) for an undisclosed sum. With the MBO now complete, McNeill and his team will provide their services via We Build Recruitment (WBR).
Headquartered in Manchester City Centre, WBR is a specialist recruitment agency providing both blue and white collar contractors to the construction market on a temporary and permanent basis, supporting clients across the whole of the UK. The management were supported by Fieldfisher, Manchester for legal advice.