ONS figures show employment up, but vacancies starting to shrink
ONS figures show employment up, but vacancies starting to shrink
13 August 2019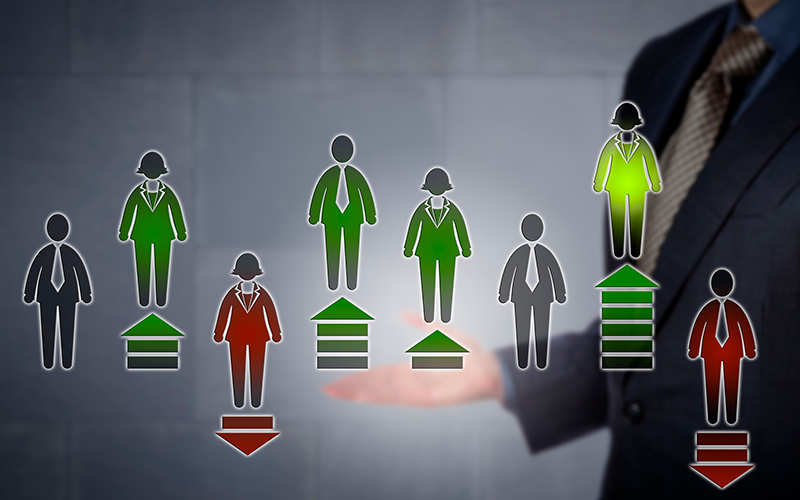 The number of people in employment has hit a record high, according official figures.
Figures from the Office for National Statistics, released this morning, show the number of people in work reached a record 76.1% between April and June 2019, while the unemployment rate edged up slightly to 3.9% over the same period. Average weekly wage growth hit 3.9% in the year to June.
However, the figures also show there were 820,000 job vacancies in May to July 2019 – 20,000 fewer than a year earlier, and 20,000 fewer than in the three months to April 2019.
Matt Weston, managing director at accounting, finance, banking, technology, marketing and administrative staffing specialist Robert Half UK, said businesses were still facing the added pressures of the ongoing digitalisation of the workplace and the growing technical skills gaps brought on by it. 
"To overcome this challenge, many are looking at widening the talent pool to secure the professionals they need to drive their business forward. To handle the immediate needs, businesses are tapping into the highly-skilled contract and interim professional market, also known as the professional gig economy. On the other hand, we are working with businesses to identify potential in permanent hires. Identifying a candidate's soft skills, ability and willingness to learn the necessary technical skillsets needed in the future of work can result in suitable for the long term."
Meanwhile Pawel Adrjan, UK economist at global job site Indeed, said the figures are far from a perfect jobs report: "Employer caution is limiting the supply of new vacancies, yet stiff competition for recruits is still driving up wages. Given the wider slowdown in the economy, the labour market is holding up surprisingly well. But continued falls in vacancies suggest employers are mindful of the broader economic and political risks on the horizon."
Lee Biggins, founder and CEO of careers site CV-Library, said the record amount of people in employment is a huge positive for the especially in such a time of political uncertainty.
"However, our own data has suggested that while applications for new jobs are up year-on-year, since June application growth has increased by a minimal 0.3%, despite there being a 13.3% increase in job vacancies on offer.
"This begs the question: will the UK job market's steady growth continue? … With businesses and candidates alike feeling nervous about our future outside the EU, the pressure is on to maintain sky-high levels of employment."
Ben Keighley, founder of social media recruitment specialist Socially Recruited, said the modest rise in unemployment has brought no respite to the battle for talent: "The intensity of the competition between employers for the best recruits is now driving up average wages at the fastest rate for more than a decade.
"While the wider economic slowdown has led some companies to throttle back on recruitment – as evidenced by the gradual fall in the number of vacancies – the fact remains that the labour market is still very tight.
"The employment rate has notched up once again, and with Britain effectively at full employment there is almost no slack in the jobs market, meaning those who need to hire are having to fight harder – and smarter – to win recruits.
"At the same time, growing companies need to shore up their own teams by offering good training and perks. Britain's job creation boom may be easing, but the competition for the best staff remains as intense as ever."
Neil Carberry, CEO of the Recruitment & Employment Confederation, said addressing skills shortages is part of the answer to this conundrum.
"Up and down the country businesses are struggling to find the skills they need – as REC's 'Report on Jobs' shows. Reforming the Apprenticeship Levy to help temporary workers progress is a vital part of filling gaps, but this must be paired with a sensible approach to immigration for work.
"It's time for government to work with businesses to design policies that work on skills and immigration. Recruiters are ready to step up – and have a huge role to play, as hiring mistakes cost UK businesses millions of pounds every year, as our research shows. Good, inclusive recruitment underpins productivity. Recruiters are local labour market experts, a valuable resource in helping businesses find great employees."
Julia Kermode, CEO of The Freelancer & Contractor Services Association (FCSA), added: "Businesses appear to be tightening their belts in relation to hiring decisions, which seems inevitable given the current political and economic uncertainty in the wake of Brexit. 
"Today's figures show that the economy is once again relying on the flexibility of self-employment to see us through the tough economic times that we are currently facing. I would therefore urge policymakers to acknowledge their value and nurture these workers rather than penalise them with red tape and more legislation."
Also commenting, TUC general secretary Frances O'Grady said that while full-time employment is up, the fall in vacancies is a worrying sign: "A no-deal Brexit would shrink the economy, wipe out jobs and hold back pay. No responsible prime minister would ever consider causing that kind of crisis.
"The government must protect jobs and pay by ruling out a no-deal Brexit and putting urgent investment into public services to support growth."
On the latest numbers of workers employed through zero-hours contracts, which showed a rise of more than 100,000 since a year ago to 896,000, she added: "It's no surprise zero-hours contracts are rising when ministers have failed to crack down on unfair employment practices. The government must ban zero-hours contracts so that all workers can have solid jobs with full workers' rights."
• Comment below on this story. You can also tweet us to tell us your thoughts or share this story with a friend. Our editorial email is [email protected]