NEW TO THE MARKET: 12-16 AUGUST 2019
NEW TO THE MARKET: 12-16 AUGUST 2019
12 August 2019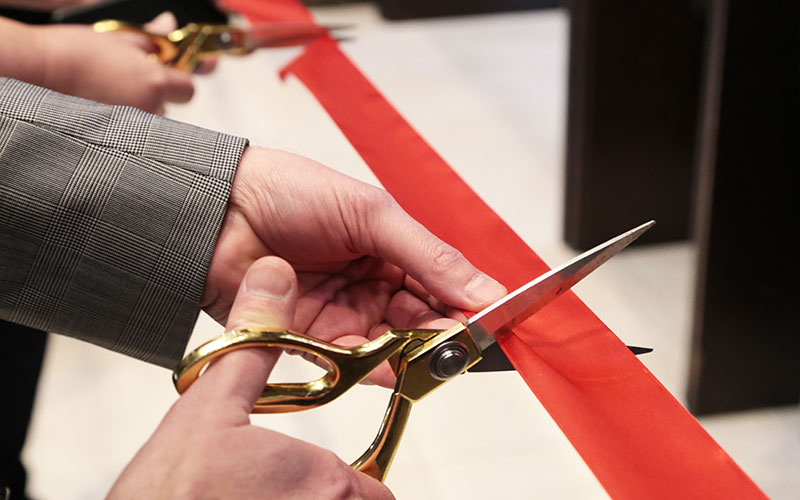 This week's launches include: C4S Search, CareNow, Challenge-trg Group, Cross Country Locums, Exam Results Helpline, Investigo Consulting Solutions, NonStop Recruitment, QA, Qdos, Quanta Consultancy Services, rhi
• Global talent acquisition and executive search consultancy C4S Search has launched an accounting & finance division, headed up by Marc Harris.
• Birmingham-based nursing recruitment agency CareNow has introduced an initiative that offers agency nurses on its books a range of additional benefits in appreciation of the hours and hard work that they put in to providing patient care.
The scheme, which includes gift vouchers and luxury weekends away, enables nurses to accrue loyalty points according to how many hours they work. These can be redeemed for rewards such as a shopping voucher after 200 hours' work or a weekend away when they achieve 365 hours.
• Recruitment and distribution firm Challenge-trg Group is offering English lessons to its non-native speaking drivers and warehouse staff in a bid to meet the needs of its culturally diverse team. The training is being offered by Phoenix Training Services, which was acquired by Challenge-trg Group earlier this year.
• US healthcare recruiter Cross Country Healthcare has rebranded its Medical Doctor Associates (MDA) business as Cross Country Locums. As well as introducing a new brand and visual identity, Cross Country Locums has also launched an enhanced website, which will provide a more intuitive job search and application experience for healthcare professionals.
• The Exam Results Helpline provided by the National Careers Service has partnered with charity Mental Health UK to help students make the most of the opportunities their results will provide. The helpline is manned by careers advisers offering free, impartial advice once results are out, and is available to all parents, teachers and students.
People can use the helpline to get advice on what to do if a student does better or worse than expected in their exams, or if they get the results they hoped for but aren't sure what steps to take next.
The helpline number (0800 100 900) will be available between 8am-10pm from 14 August, the day certain vocational results are issued and close on 29 August, following GCSE results day. Further info can also be found via the National Careers Service website.
• Financial services, private and public sector recruiter Investigo Group has launched Investigo Consulting Solutions – a consulting service that provides long-term project consultancy aimed at transforming and future-proofing businesses from across industry sectors.
Services include full project lifecycle and service delivery, from conception and planning, to solution, on-the-job training and mentoring programmes to address skills gaps and ensure sustained and future growth, plus market intelligence through research and white papers, roundtable discussions and industry events to support the Investigo-client partnership.
• Pan European specialist recruiter NonStop Recruitment has opened an office in Boston, MA. This is the first office outside Europe for NonStop and is a response to increasing client demand, specifically within the life sciences industry. The office is currently headed up by Henry Brodie, with two other consultants.
NonStop also recently opened an office in Bucharest, Romania. Both these new offices are operating under the NonStop Consulting name.
• Digital education and skills provider QA has launched an apprenticeship clearing helpline offering students advice about their options from apprentice alumni and QA experts.
• Insurance specialist Qdos has launched a commercial services division offering consultancy and training services, as well as a range of insurances for agencies, including IR35 insurance and professional indemnity, public and employers liability insurances.
• Life sciences, renewable energy and ICT staffing specialist Quanta Consultancy Services has launched a new brand identity and website. The site features improved navigation with features added to improve ease of use, such as the messaging feature on consultant bios. 
While the firm's logo remains the same, Quanta adds its motif has evolved into a modern icon that can be displayed in any of the new Quanta colours to represent its team ethos and their five values.
• Project services specialist Rider Hunt International has announced the launch of a new corporate brand identity and name. The organisation, a subsidiary of Wood, will now be known as rhi.
rhi specialises in providing project services to energy and natural resource customers with global expertise in quantity surveying, estimating and projects controls, contract management and recruitment. It operates across the full asset life cycle from concept to decommissioning, through a network of offices in the UK, US, Canada, Australia, South Africa, Singapore and Malaysia.
• Hundreds of local people in Birmingham will have the chance to learn construction skills and help build more than 1,400 new homes on one of the UK's second city's biggest construction sites thanks to a new training hub. The £100k hub, funded by the West Midlands Combined Authority (WMCA) through the Construction Skills Fund, will offer local people free construction job training and a guaranteed job interview after completing a 20-day course.
It will be based on-site at the Perry Barr Residential Scheme, where £496m is being invested by Birmingham City Council, central government and the WMCA in a bid to regenerate the area and deliver long-lasting benefits for local people.