Off-payroll tax protesters take campaign to Westminster
Off-payroll tax protesters take campaign to Westminster
Graham Simons
10 July 2019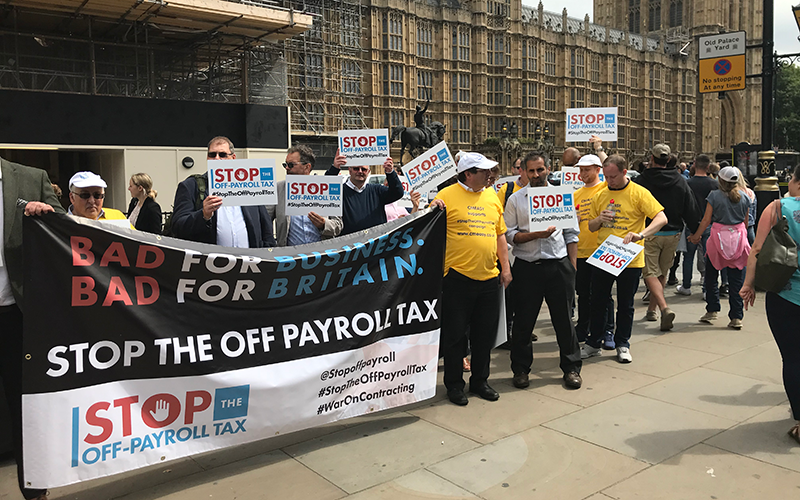 Recruiter met members of the Stop The Off-Payroll Tax campaign at a protest rally in London yesterday.
Campaigners took their message to Westminster to urge government to rethink its proposed extension of controversial off-payroll working rules to the private sector.
The campaign, launched this spring by contracting authority ContractorCalculator, invited contractors and freelancers to protest outside Parliament.
Campaigners then walked to the Treasury to...
Top