NEW TO THE MARKET: 1-5 JULY 2019
NEW TO THE MARKET: 1-5 JULY 2019
2 July 2019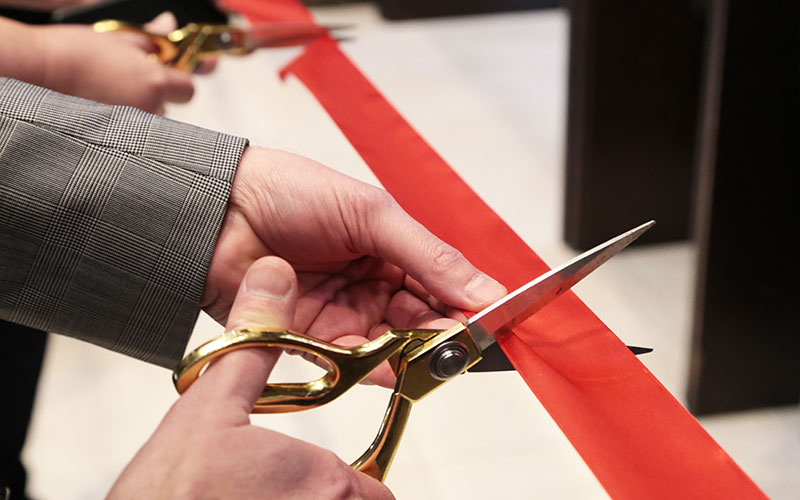 This week's launches include: AssessFirst, Cross Country Healthcare, Engaging Works, GMP Recruitment, Meraki Talent, Sterling, West Midlands Combined Authority
• Paris-based recruitment platform AssessFirst is expanding its services into the UK, with the launch of its first office in London.
• US healthcare recruiter Cross Country Healthcare has merged its permanent search brands – Cejka Physician Search, AP Healthcare, StarMed and Cross Country Staffing's RPO division – under its new Cross Country Search brand. The brand will be led by newly appointed president David Pantano.
• Engaging Works has launched jobs features for both individuals and organisations on its platform. The new job features allow employers to post and target jobs, and to promote great places to work to a range of people, including experienced individuals looking for new jobs, as well as students and graduates seeking positions within organisations focused on the happiness and engagement of their employees.
Part of a wider roll out of tools to help people find the right job, build skills, knowledge and connections to help them be happier and more successful at work, the new job services include a range of tools to help individuals decide which job, industry and company is the right fit, including the Happiest Companies to Work for Index and Career Tests. The site also has a CV Generator and interview advice on its Global Hub – a place for online discussion about working life.
• Worcester-based duo, Gareth Matts and Mike Pincott, have partnered with The Jarell Group of companies to launch GMP Recruitment. The new recruitment agency will provide both temporary and permanent recruitment services across Worcester to companies in the industrial, technical, commercial and healthcare sectors.
Michael Duffy Partnership and Emms Gilmore Liberson supported the process through retained financial and legal advice respectively.
• Scotland-based recruiter Meraki Talent is launching an accountancy & finance division serving clients across commerce and industry in the central belt of Scotland.
To support this, the group has appointed Neil Woodley as director in its Edinburgh office and Greg McDermott as senior manager in Glasgow. In a separate move, the group has also hired Craig Rumball as an associate director in its London office.
• Employment background screening company Sterling is opening an office in Amsterdam. The firm adds it also has expansion and improvement plans across locations such as Switzerland, Germany, Poland and Romania.
• The West Midlands Combined Authority (WMCA) is running a number of roadshows for unemployed people and those wanting to get a better job. The events in Birmingham, Coventry, Dudley, Sandwell and Walsall will feature staff from colleges, training providers and job advisers, providing information to help people access training, find work or plot a path to a better career and explain what training courses are on offer in the West Midlands as the WMCA takes control of the region's £126m adult education budget (AEB).
The roadshows will focus on the region's fastest-growing economies, including digital, construction, advanced manufacturing and engineering, and business and professional services, offering advice on what qualifications are needed to get jobs in these sectors, and how to access the training required.