Full Strength campaign calls for reforms to overseas workers regulations
Full Strength campaign calls for reforms to overseas workers regulations
17 July 2019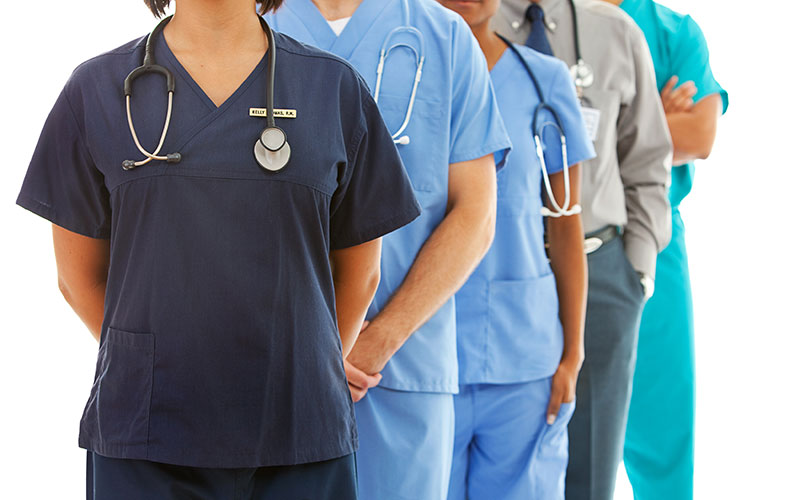 Recruitment organisations are among a coalition of bodies that have joined together in a campaign aimed at the next prime minister to avoid a skills disaster.
The Recruitment & Employment Confederation, the Association of Labour Providers and a number of other leading business and education bodies have launched the #FullStrength campaign, calling on the next PM to lower the salary threshold for overseas workers from £30k to £20k, to avoid worsening skills shortages.
The bodies – London First, in partnership with techUK, British Retail Consortium, REC, UKHospitality, Federation of Master Builders, Universities UK, Innovate Finance, Association of Labour Providers, The Coalition for a Digital Economy (Coadec) and North West Business Leadership Team – have collectively called for four reforms to:
lower the salary threshold proposed in the Immigration White Paper from £30k to £20k 
extend the temporary work route for overseas workers from one year to two years
revise the sponsorship model to make it easier for firms of all sizes to bring in the overseas talent they need
reinstate the two-year post-study visa for international students to work in the UK post-graduation.
The bodies' joint letter calls on the next PM to keep the UK at #FullStrength:
"Our country needs a fair and managed immigration system that keeps it open to all levels of talent that our economy and local services sorely need. It is crucial that this system recognises the benefits of international talent whilst ensuring the right controls are in place for managing immigration more effectively, necessary for ensuring the public's trust.
"Without the ability to access international talent, many of our world-class sectors are at significant risk. As the UK prepares to leave the EU in the near future, it is imperative that the government puts in place measures that will avoid employers facing a cliff-edge in recruitment, and works towards building a successful economy that is open and attractive."
According to the bodies, more than 60% of all jobs in the UK currently fall under the proposed £30k salary threshold, with research based on ONS data showing that in manufacturing around 30% of jobs are paid between £20-30k, and in retail 23.2% jobs are in this bracket. Bringing down the level to £20k, they argue, also moves it in line with the proposed skills threshold and the realities of the labour market, which can then be gradually increased as the economy improves.
Other to the Immigration White Paper include:
A two-year temporary work route – up from one year, enabling companies to bring in overseas workers for a temporary period of up to two years, with a reciprocal cooling-off period, and for workers to be allowed to switch from this route to other routes, such as a skilled visa, while they are in the UK
A reformed sponsorship model – cutting costs and bureaucracy of the current system, making it easier for SMEs to use, as well as enabling endorsing bodies to sponsor freelancers and self-employed workers
Increase mobility of talent – by reinstating the two-year post-study visa for international students (increasing from the current time limit of just six months), extending the current youth mobility scheme to include EU citizens, and introducing an improved 90-day business visitor visa, so companies can move staff across offices to work on projects.
The REC CEO Neil Carberry and David Camp, ALP CEO, were among the industry body leaders to comment on today's launch.
Carberry said: "A healthy UK economy will need people coming from abroad to contribute at all skill levels, across a wide range of sectors. Our immigration system needs to be managed, but it must also be open – helping businesses to grow and create jobs for citizens and new arrivals alike. To build a truly global Britain, we should welcome our friends, colleagues and family members who come here to add to our society and our economy, and the new PM and his team need to take these proposals from the Full Strength coalition seriously.
"Concrete responses to the proposals in our letter, which – among other things – calls for a two-year temporary work route (instead of one year as currently exists), will take some edge off the uncertainty around access to labour that Brexit is exacerbating."
Camp added: "Over 4m people are employed in the UK food supply chain. To maintain our world-leading status and drive export growth we need an immigration system that takes account of the labour market, provides access to a secure supply of motivated talent at all skill levels and is user-friendly for both employers and migrant workers alike."
• Comment below on this story. You can also tweet us to tell us your thoughts or share this story with a friend. Our editorial email is [email protected]