Deutsche Bank workers will find 'slim opportunities' says analyst
Deutsche Bank workers will find 'slim opportunities' says analyst
9 July 2019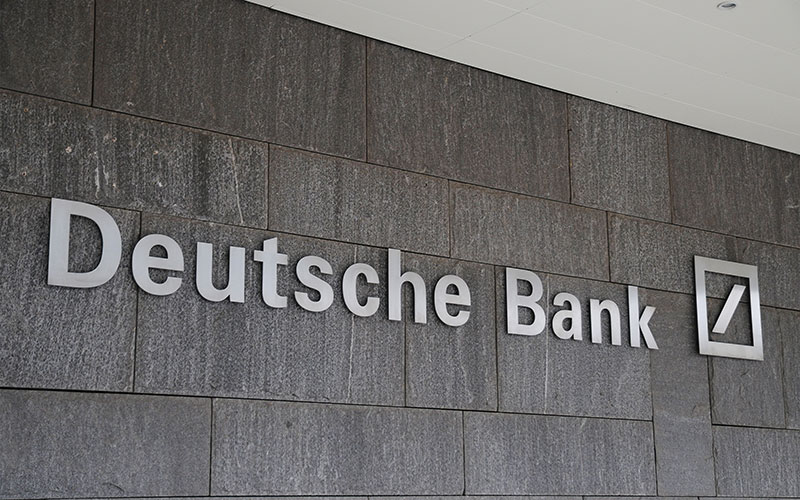 UK workers being let go by Deutsche Bank are likely to find it tougher to find new jobs than they would have done a year ago when the jobs market was more buoyant.
Yesterday, the BBC reported the bank had made the first of the 18,000 job cuts announced over the weekend, with staff working in share trading in London, New York and Tokyo told that their jobs were going.
A Deutsche spokesperson said the bank wanted to be "leaner and stronger" and had chosen to focus resources on businesses where clients needed the bank most.
The spokesperson added Deutsche is setting up a dedicated corporate bank specialising in financing and treasury products, and added Deutsche will remain an international bank.
"That's what our clients need. We opened our first branch in London in 1873, and today we remain one of the largest employers in the City of London. We will retain a significant presence here and remain a close partner to our UK clients and to international institutions that want to access the London market. We regret that the changes we are making will affect some of our colleagues and we will do everything we can to support them."
But the job prospects for these workers look bleak, if the latest Morgan McKinley London Employment Monitor is anything to go by.
The 'London Employment Monitor Summer 2019' report reveals a 33% decrease in jobs available, quarter-on-quarter, a 50% decrease in jobs available, year-on-year, a 22% decrease in jobseekers, quarter-on-quarter and a 19% decrease in professionals seeking jobs, year-on-year.
Richard Hoar, director at finance and tech staffing specialist Goodman Masson, told Recruiter the difficulty for workers being let go is the banking jobs market in 2019 is not as buoyant as it was in 2018.
"If this had happened last year, I think there would have been lots of clamouring for people and lots of opportunities, which is a lot slower this year – and I think lots of independent statistics show that. It's not the best time to be looking for a job unfortunately."
Hoar, who told Recruiter the bank is probably his biggest client, added: "In terms of the UK proposition, what we're actually seeing here – which is not a very nice situation for the people who work in these businesses –is a change that Deutsche has needed to make for a very long time. It needed to do what Credit Suisse and UBS did quite a long time ago, which is cut its cloth for the market it exists in, and not try and take the Americans on anymore.
"And this is the net result of having put that decision off for a very long time but it's now a very big decision, which may have been less harsh if it had been done previously. The businesses that they are withdrawing from are businesses that are not very profitable basically.
"Given the overall financial situation, they need to focus in on profitable businesses."
Meanwhile Hakan Enver, managing director at Morgan McKinley, told Recruiter that it wasno surprise that the ongoing Brexit saga has had a detrimental impact on the volume of job vacancies within London and the UK.
"This declining trend has been apparent since the middle of 2015 following the UK General Election coupled with the government's inability to offer any comfort to business that ongoing discussions have them in mind.
"Our London Employment Monitor published this week showed that financial services job vacancies suffered a "dramatic decline" in the second quarter with a 33% slump in the number of finance jobs on offer in London and 50% fewer roles on offer compared to the same quarter last year. Whilst the decline in job seekers hasn't been anywhere near as severe, it wasn't really until after the 2016 referendum, where a more volatile trend became apparent. A combination of UK based talent deciding to stick with their current employers as well as European citizens deciding against relocating to the UK, has been much of the reason for this.
"As we head into the summer months, City hiring tends to slow down, but like how it has bounced back from previous shocks and longer term downturns, it is chomping at the bit to bounce back from Brexit, particularly if a decision is made by the 31 October deadline. Following the news from the German institution, a potential influx of new talent on the market will simply enable more competition for the jobs available. However, it is worth noting, that for exceptionally talented individuals, they will always be hired." 
Although speaking to Recruiter on a day in which the group issued its trading update for Q2 2019, Alan Bannatyne, CFO at Robert Walters, told Recruiter as the 18,000 job cuts are over three years, the cuts may not feel as quite as dramatic as the headline announcement suggests.
• Comment below on this story. You can also tweet us to tell us your thoughts or share this story with a friend. Our editorial email is recruiter.editorial@redactive.co.uk