NEW TO THE MARKET: 17-21 JUNE 2019
NEW TO THE MARKET: 17-21 JUNE 2019
17 June 2019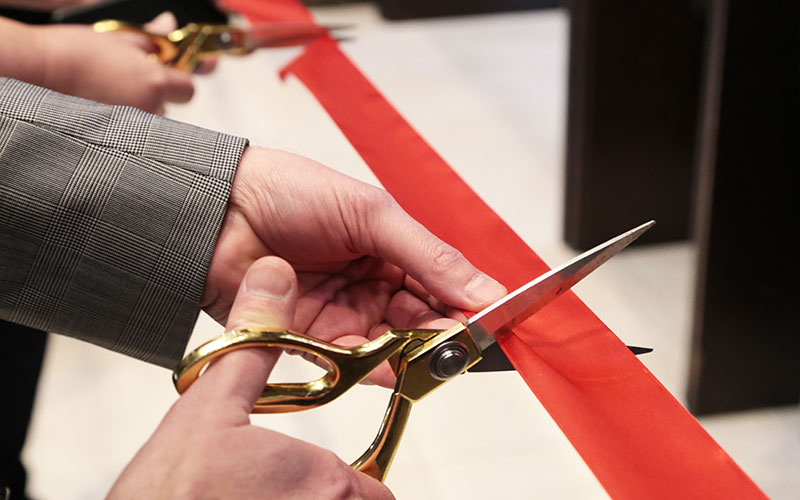 This week's launches include: GLAA, Jobrapido, La Fosse Associates, Morgan Hunt, Understanding Recruitment, West Midlands Combined Authority, Whitehall Resources
• Education and training providers from across the UK will soon be able to access tutorials and visual resources on spotting the signs of modern slavery and how to report suspicions to the Gangmasters and Labour Abuse Authority.
The resources have been designed by staff and students at Boston College, Lincolnshire, who were involved in a pilot project where the GLAA has teamed up with the college to embed the subject of labour abuse across its range of academic and vocational courses.
The resources will soon be available on the GLAA's website.
• Job search engine Jobrapido is opening a UK office in London headed up by sales director for UK and Ireland Ryan Bridgman.
The firm is also opening its first office in Boston in the US next month, which will be headed up by Matthew Ferdenzi and will be specialise in artificial intelligence and machine learning roles. 
• Specialist provider of tech and cyber-security staffing solutions La Fosse Associates has launched a pro bono recruitment and advisory practice to help charities combat the threat of a cyber-attack on their organisations.
La Fosse Pro Bono will operate with charities throughout the UK.
• Public sector and charity staffing specialist Morgan Hunt has opened a second Scottish office, located in central Glasgow.
• Technology and software staffing specialist Understanding Recruitment is opening an office in St Albans, Hertfordshire, this week.
The new office is headed by founding directors Chris Jackson and Dale Swords.
• The West Midlands Combined Authority (WMCA) is running a series of roadshows, aimed at unemployed people and those wanting to get a better job and to explain what training courses are on offer in the West Midlands, as the WMCA takes control of the region's £126m adult education budget.
The events, featuring staff from colleges, training providers and job advisors, will focus on the region's fastest-growing economies, including digital, construction, advanced manufacturing and engineering, and on business and professional services. Roadshows are scheduled for June and July in Birmingham, Coventry, Dudley, Sandwell, Solihull, Walsall and Wolverhampton.
• Colchester-based SAP, Oracle and IT specialist recruiter Whitehall Resources has opened an office in Dubai, United Arab Emirates. The group says there is increased demand for its services in the region.