CONTRACTS & DEALS: 10-14 JUNE 2019
CONTRACTS & DEALS: 10-14 JUNE 2019
10 June 2019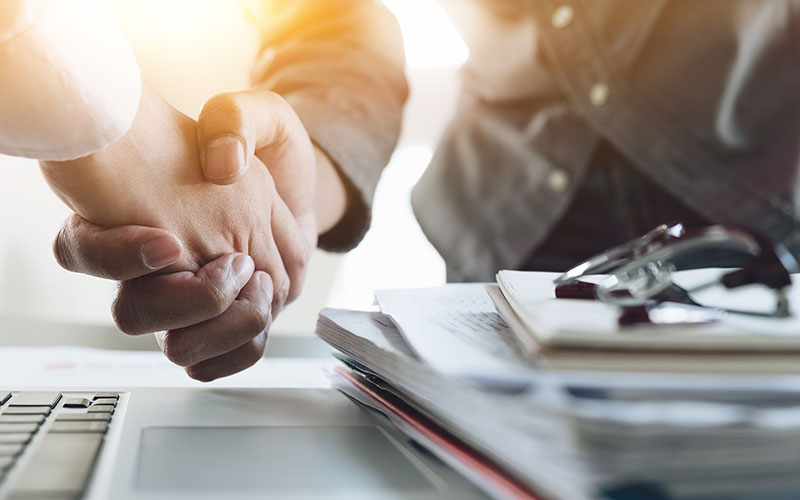 This week's contracts and deals include: Catapult, Consilium Recruit, Cross Country, DaXtra, Dynistics, Frontline Recruitment, Job.com, Resume-Library, SmartRecruiters, The People Factor, TritonExec
• Engineering recruiter Consilium Recruit has become the preferred recruitment partner for the UK Battery Industrialisation Centre (UKBIC) – a new £108m facility set to open in Coventry next year.
The deal sees the Midlands-based recruiter help UKBIC build to a team of up to 95 professionals this year for the new government-funded centre. This will include recruiting members of UKBIC's leadership team, specialist managers, engineers, technicians and a range of support staff.
• US healthcare recruiter Cross Country Healthcare has rebranded and merged its travel nurse (agency nurse) brands. The rebrand sees the launch of a new corporate identity with a new logo and website, while the merger sees Cross Country TravCorps, MedStaff and Medical Staffing Network Travel come under the new Cross Country Nurses brand, which was the original company brand launched in 1986.
Cross Country Healthcare's Workforce Solutions division, which provides strategic talent management solutions for its clients, is also part of the corporate rebrand and new corporate Cross Country Healthcare website. Meanwhile, Cross Country Healthcare's allied health staffing division, which is retaining its Cross Country Allied name, has also been rebranded to align with the new corporate brand identity and has rolled out an updated, candidate-centric website.
Cross Country added it plans to announce several additional brand consolidations and updates in the coming months.
• Irish analytics software company Glantus has acquired London-based business intelligence company Dynistics for £1.75m. Dynistics provides software and services to a range of industries.
• Careers specialist Frontline Recruitment has signed an exclusive working partnership agreement with knitwear brand John Smedley. The deal sees Frontline work with John Smedley to supply machine operatives, sewing machinists and other roles to its Lea Mills factory near Matlock, in the heart of the Derbyshire Peak District.
• US job site Resume-Library has integrated with recruitment management software provider DaXtra. Firms using DaXtra Search to source talent can continue to search for candidates as normal but will now be able to gain on-demand access to the CVs within Resume-Library's database.
• Enterprise recruitment software provider SmartRecruiters has agreed a collaboration with job-matching engine Job.com, which will see Job.com integrated into the SmartRecruiters platform. SmartRecruiters' clients will now be able to use Job.com's integrated rewards-driven platform to source, track, and hire with successful candidates receiving a 5% signing reward.
• Hospitality HR firm The People Factor has partnered with flexible workforce platform Catapult. The partnership will allow The People Factor to connect its client base, which includes The Casual Dining Group, Wagamama, and Drake and Morgan, with the AI-powered, flexible workforce solution that aims to cut recruitment costs, staff turnover and allows businesses to capture additional footfall during peaks.
• Executive search firm TritonExec has secured £3m in funding from ThinCats, a private lender to enterprise. TritonExec says it will use the capital to accelerate growth at its UK and US operations in its people and technology, adding it is also exploring M&A activity following eight years of climbing revenues.