Is work being affected by the Game of Thrones finale?
Is work being affected by the Game of Thrones finale?
Graham Simons
17 May 2019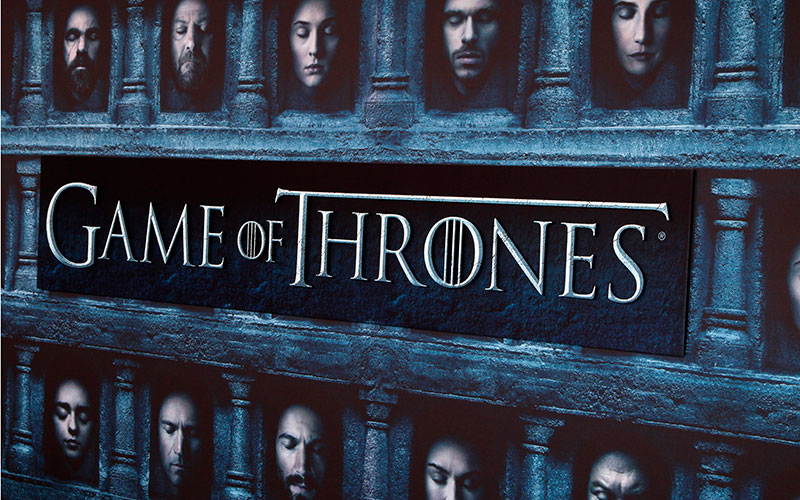 Winter may well be coming (click here if you're confused) but recruiters don't appear to be making any special preparations for it ahead of this weekend's Game of Thrones finale.
According to a new survey from think-tank The Workforce Institute at Kronos conducted by The Harris Poll, ahead of Sunday's long-awaited series finale of the fantasy drama, one-third (34%) of employed US adults who participated in the survey say they plan to watch the finale on Sunday night. 
This would make it one of the 10 most-watched series finales in television history but potentially also have a direct impact on non-US viewers' work obligations.
And a poll of over 500 UK workers, carried out by recruitment giant Randstad, has revealed that a quarter would like to see Game of Thrones workplace discussions banned due to hours of potential working time being lost to in-depth debates. 
Recruiter turned the question over to agency bosses across the country to find out what special preparations they may be making to enable consultants to take in this 'cultural' event.
Former Apprentice winner and Hyper Recruitment Solutions managing director Ricky Martin told Recruiter while his agency's workforce does contain some fans of the show, he wasn't going to put any special provisions in place for people wanting to watch it. 
"Currently we don't have a big enough population of people who would be interested, and if we open up this for the minority (though I think it could be fun), then we need to open up such provisions for other groups who want to watch things like the Superbowl, Wrestlemania, the final of Love Island etc. As it stands, we do put provisions in place for key sporting events of national interest, but not for a TV show."
Darren Ryemill, founder at Opus Talent Solutions, said he has never seen the show but conceded it is very important to some people: "We don't have any special plans.... this keeps it fair. We don't have any special plans for Eastenders fans, Jeremy Kyle fans, late night shopping channel fans or anyone else... 
"I remember years ago we had a guy who loved watching the WWE wrestling and he would always use half a day holiday after a big wrestling event was on TV on a Sunday night. I always thought that was a bit quirky, but like everything in life, each to their own!"
And it seems Ryemill is not alone in not being a fan of the show. David Taylor, MD at First Point Group, told Recruiter he had never seen the show and wasn't going to be making any special preparations, as did Olivia Spruce, CEO of Positive Healthcare.
Sophie Milliken, MD at Smart Resourcing Solutions, told Recruiter while she has never watched the show, the rest of her team love it, but added the agency won't be doing anything special for the finale.
Lisa Graham, director at E1EW, told Recruiter she thinks hers may be the only office that doesn't watch the show as everyone that works there are Marvel and DC fans, while Mary Cox, MD at gotpeople, said her office is full of 'steadfast workers', not ones that watch Game of Thrones!
• What are your views? Are you a die-hard fan or a couldn't-be-less-interested non-watcher? Let us know! You can also tweet us to tell us your thoughts or share this story with a friend. Our editorial email is [email protected]