NEW TO THE MARKET: 20-24 MAY 2019
NEW TO THE MARKET: 20-24 MAY 2019
21 May 2019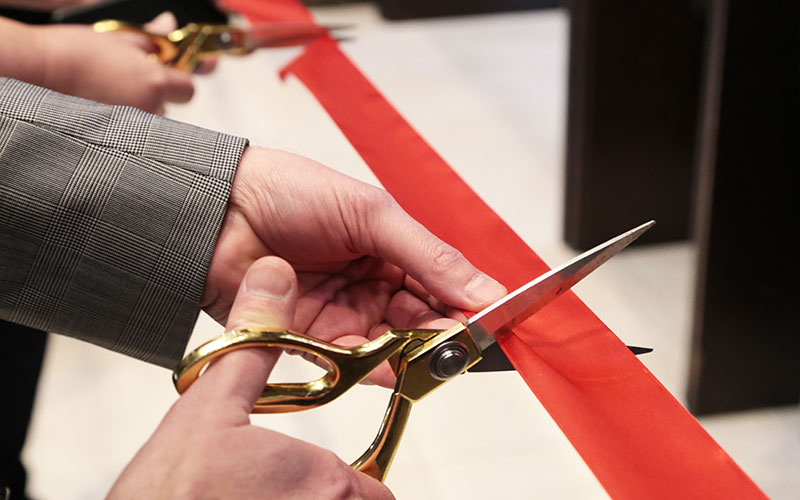 This week's launches include: Acorn, Connect Appointments, Fircroft, GLAA, La Fosse Associates, Movement to Work, Talent International, Williams Munroe
• Multi-sector recruiter Acorn has launched a specialist social housing division in response to the increasing demand of its construction sector clients. The division is headed up by consultant Jack Williams.
• Multi-sector recruiter Connect Appointments is expanding opportunities through its equity partnership programme. The EPP was launched four years ago as a way of expanding the brand, while giving aspiring and experienced recruitment professionals the opportunity to further their career by running their own business, without any of the associated risks. There is no monetary buy-in for participants on the programme.
• Global engineering recruitment and workforce solutions agency Fircroft is opening a new office in Port Arthur, Texas. The new office will provide a complete range of contingent and direct hire recruitment services backed up by Fircroft's global support network and US head office in Houston.
• Construction firms have teamed up with the Gangmasters and Labour Abuse Authority (GLAA) to produce practical tools aimed at preventing modern slavery and labour exploitation on building sites. The package includes a presentation for new starters, which will be shown at the end of health & safety inductions, along with complementary posters on spotting the signs of exploitation and a toolbox talk aimed at raising awareness of workers' rights on site.
• Technology, digital and change recruiter La Fosse Associates has launched La Fosse Pro Bono, which recruits cybersecurity professionals into advisory positions at charities and not-for-profit organisations requiring advice and support – for free. Neither La Fosse nor the individuals involved gain any monetary renumeration.
The division has already made five adviser placements at major charities and not-for-profit organisations at the likes of Amnesty International, The Natural History Museum, Comic Relief, United Response and Cancer Research. La Fosse adds that though the practice is currently focused on recruiting cybersecurity advisers, it is hoping to expand to recruiting advisers in data and broader technology, with a focus on bringing more diversity to advisory roles.
• The West Midlands Combined Authority (WMCA) and work-placement charity Movement to Work (MtW) have launched a placement programme. This will see more than 1,000 unemployed young people in the West Midlands offered work placements in a bid to cut youth unemployment in the region.
Employers including the British Army, BT, BUPA, Diageo, Marks & Spencer, Starbucks University Hospital Birmingham and the WMCA have already committed to provide the 1,000 work placements for young people – and the WMCA is now encouraging businesses across the West Midlands to get involved.
The WMCA has also teamed up with MtW to deliver the national pilot of the government-led Transition to Work project, which aims to support unemployed young people into work.
• Tech and digital recruiter Talent International has published Human – a book featuring global perspectives on diversity in tech.
• Boutique accountancy recruiter Williams Munroe has officially launched following investment from James Caan's investment group Recruitment Entrepreneur. The Birmingham-based recruiter, founded by director Phil Evans, will now have access to infrastructure, investment and operational support from the wider Recruitment Entrepreneur group.