Off-payroll rules and loan charge take centre stage in Parliament and for recruiters
Off-payroll rules and loan charge take centre stage in Parliament and for recruiters
8 April 2019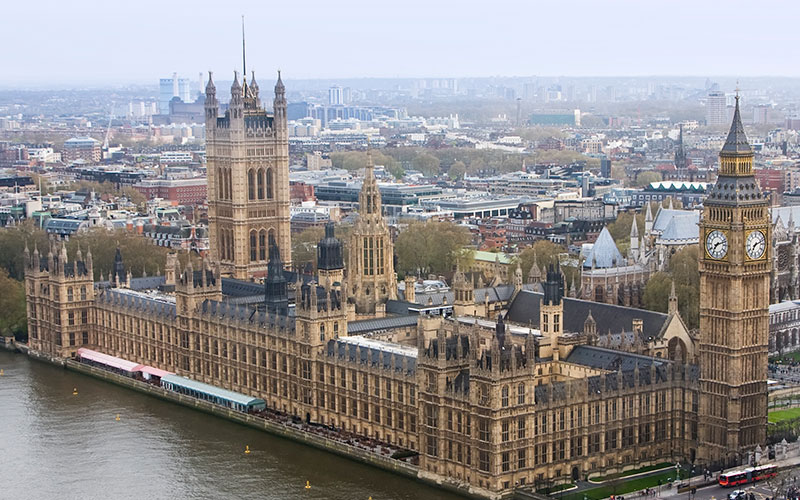 Controversial off-payroll rules remain a concern for recruiters a year away from their implementation in the private sector.
Recruiters have been keeping a watchful eye on Parliament as both the loan charge and controversial off-payroll rules took centre stage in debates in the House of Commons last week.
The off-payroll rules make end clients responsible for determining whether a worker who operates through a personal service company (PSC) or other intermediary is caught by IR35 or is genuinely self-employed. Where the worker is caught by IR35, the rules also make the fee-payer, which will often be a recruitment agency, responsible for deducting and then paying the worker's tax, National Insurance and employer's NI. The rules, which have already been implanted in the public sector, are being extended into the private sector from April of next year.
And it's clear the rules remain an area of concern for recruitment agency bosses.
Albert Ellis, CEO at Harvey Nash, told Recruiter he believed government was taking a "sledgehammer to crack a nut" with regards to the extension of the rules into the private sector.
"IR35 is a concern… because it is based on a number of questions on a website and there is uncertainty because the judiciary hasn't really come out clearly one way of the other. The case law is going one way in some instances and another way in others," he added.
Meanwhile Chris Eldridge, CEO at InterQuest, told Recruiter while his agency's preparations for the extension of the rules into the private sector were "well in hand", he was expecting some "twists and turns" with regards to the finer detail on how they are actually implemented.
"Everything is steady as she goes. We're continuing to talk to people and continue to give assurance and advice where we can but we're watching it very carefully.
"Having lived through it in the public sector, where changes were made in the last week beforehand, I'm afraid that's the reason we're watching it carefully because we thought we were headed in one direction and things changed in the final week in the public sector and we had to take a different direction."
The loan charge, a fee introduced in the Finance Bill to tackle 'disguised' pay schemes, was also discussed in Parliament last week. Under these schemes, workers are paid by way of a loan, an arrangement that is intended to avoid tax and NI Contributions for the employee.
Those who used these schemes to avoid tax as far back as 1999 are being targeted by the loan charge, which aims to recoup losses from such arrangements, with some contractors facing fines running into hundreds of thousands of pounds, campaigners claim.
Indeed, Julia Kermode, CEO of The Freelancer & Contractor Services Association (FCSA), said in a statement the organisation had heard "real stories" about the impact that the loan charge is having on the lives of many innocent contractors who were unwittingly lured into toxic schemes. "The government really needs to focus on these schemes which will continue to pop up until they shut them down once and for all," she added.
But Charmaine Vincent, CEO at Baltimore Consulting, is one agency leader reaching out to offer support to affected contractors.
"Despite our best efforts, we have experienced some candidates opting to use other local recruitment agencies for representation due to our inability to support contracts via these pay schemes," Vincent told Recruiter. "For me the disappointment around this is largely with the recruitment industry. It's a poor show that the collective haven't offered more of a collaborative approach around offering the correct advice and sadly the consequences of this now sit firmly with those candidates. Recruitment agencies have a duty of care to ensure they lead from the front."
Vincent further revealed that this week her staff would be phoning all of their contractors to better understand if they have any concerns about previous assignments. "Our charity of choice is MIND and we, more than most, recognise that communication is really important in times like this and email simply isn't sufficient enough; it's all about the relationship and making sure we continue to offer support were required."
A spokesperson for Source Technology told Recruiter the agency would support any affected contractors as much as it could.
• Comment below on this story. You can also tweet us to tell us your thoughts or share this story with a friend. Our editorial email is [email protected]