CONTRACTS & DEALS: 1-5 APRIL
CONTRACTS & DEALS: 1-5 APRIL
2 April 2019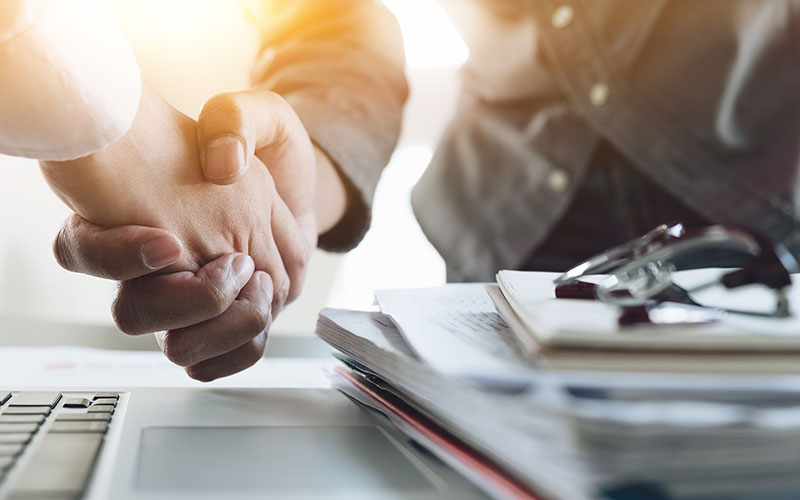 This week's contracts and deals include: CRG Medical Services, Ferris Slater, New Street Group, Nixon Williams, Oberon Solutions, Remit Group, Wickland Westcott
• CRG Medical Services, a provider of staff and forensic medical services to police forces across the UK, has secured two contracts, which will see it take over services at 12 new locations, across five separate counties: Bedfordshire, Cambridgeshire, Hertfordshire, Norfolk and Suffolk, as well leading on delivery of integrated healthcare services in to HMP Chelmsford.
• Ferris Slater, a cyber security recruitment & cyber security training provider based in the North-West, has been awarded £30k funding by Rosebud, a subsidiary of Lancashire County Council and the EU Development Fund. The firm says the funding will drive growth across both its cyber security recruitment and cyber security training services.
• Consulting and people solutions business New Street Group has acquired executive search and leadership consultancy Wickland Westcott for an undisclosed sum.
Commenting on the deal, New Street CEO Doug Baird said: "The acquisition of Wickland Westcott further enhances New Street Group's capability to support organisations seeking intelligent, assessment-led resourcing solutions. This acquisition will allow New Street Group to meet these growing demands, while adding further depth and breadth to the services already offered to our clients by our resourcing businesses Interim Partners and BrightPool."
• Specialist contractor accountancy provider Nixon Williams has begun an exclusive charity partnership with the Samaritans. The partnership sees Nixon Williams produce a series of guides and information designed to promote better mental health for the UK's self-employed workforce.
• Recruitment, payroll and human resources services provider Oberon Solutions has secured a "significant" funding package from Lloyds Bank Commercial Banking.
Lloyds Bank has provided Oberon with a working capital facility that it says will support cashflow, enabling the business to focus on expanding its client base. The Winchester-based firm has growth targets of 300% over the next 12 months and the business expects to create up to 90 new jobs over the next two years.
• Training provider Remit Group is to partner with Hewlett Packard Enterprise (HPE) to recruit and train eight new IT sales apprentices at its new office in Circle Square, Manchester. Remit Group currently supports HPE's apprenticeship programme at its Bracknell office and will recruit these new apprentices to work in its inside sales department, while undertaking the IT technical sales Level 3 apprenticeship standard.
Ahead of the move to its new Circle Square offices, the apprentices will be based at HPE's interim office at Manchester Technology Centre, where they will join other members of HPE's Early Career's Talent Hub. The Talent Hub will also offer graduate and internship positions.