CONTRACTS & DEALS: 4-8 MARCH 2019
CONTRACTS & DEALS: 4-8 MARCH 2019
4 March 2019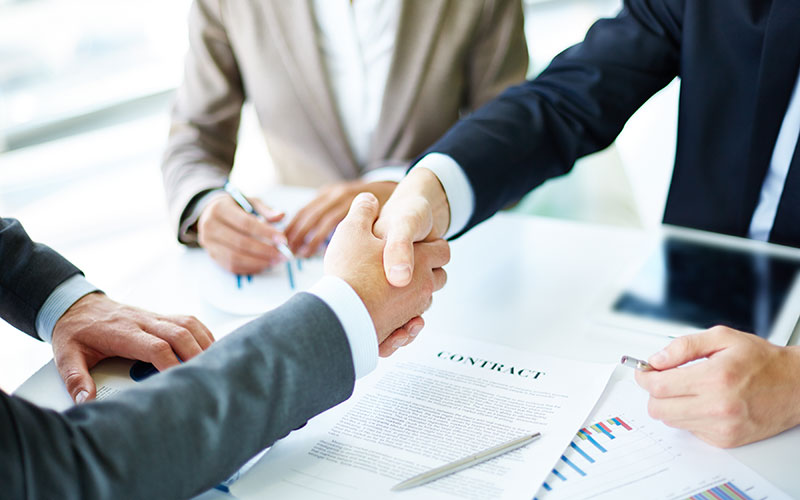 This week's launches include: Driver Hire, ERSG, ESA Group, JobDiva, Jobtrain, Nasstar, Pickr, Recruitment Entrepreneur, Resume-Library, Urban Connect
• Transport and logistics recruiter Driver Hire Slough has purchased larger premises in Langley, to the East of Slough, thanks to a £1.17m commercial mortgage from banking giant HSBC UK.
Previously based at Wraysbury House, Poyle Rd, Slough, Driver Hire Slough has moved to Thames House (Unit B), Waterside Drive, Langley. The firm has also created six permanent jobs and expanded its services to include driver certificate of professional competence (CPC) training and cargo operative training.
• Birmingham-based IT and marketing recruiter ESA Group is set to move from its current Edgbaston location into the Colmore Building in the city centre, as it plans to double its headcount in 2019.
• Managed IT services provider and recruitment sector specialist Nasstar has agreed a three-year contract with specialist energy recruitment company ERSG. Nasstar is set to deliver its public cloud solution to ERSG's 99 staff across five offices in the UK, US and Europe, and a dedicated 24/7 support desk as part of its outsourcing contract.
• Applicant tracking software provider Jobtrain has secured a contract to provide NHS Scotland with a single solution to support the replacement of their legacy recruitment systems. The contract award follows NHS Scotland's move towards a 'Once for Scotland' shared service model, with Jobtrain supporting this with the new recruitment system forming part of the process standardisation for NHS Scotland.
• Pickr, a digital staffing platform for utility service providers and workers, has raised £1m in a funding round from venture capital firm Episode1, following investment by angel investors including Nick Kingsbury last year. The new capital will be used to secure key senior hires and to expand Pickr's existing talent cloud of skilled workers.
• Global investor in start-up to mid-sized recruitment businesses Recruitment Entrepreneur has partnered with Urban Connect to launch the Manchester-based construction recruitment business and its website.
Founded by Andrew Kerr and operating out of Spinningfields in Manchester, Urban Connect is a design and project management recruitment firm in the construction industry.
• US job site Resume-Library is partnering with applicant tracking system JobDiva, allowing JobDiva's users to access CVs from the Resume-Library database.
Organisations using JobDiva to source talent will be able to apply its search technology against Resume-Library's talent pool of available candidates. They can unlock appealing candidates with a click, and without the need to leave the JobDiva platform.
In addition, Resume-Library has announced a new integration with staffing industry specialist Haley Marketing, giving companies the ability to search through Resume-Library's candidate database, directly from the Haley Marketing Career Portal software platform. The partnership will provide Haley Marketing's clients with access to active US candidates within its database.