CONTRACTS & DEALS: 11-15 MARCH 2019
CONTRACTS & DEALS: 11-15 MARCH 2019
11 March 2019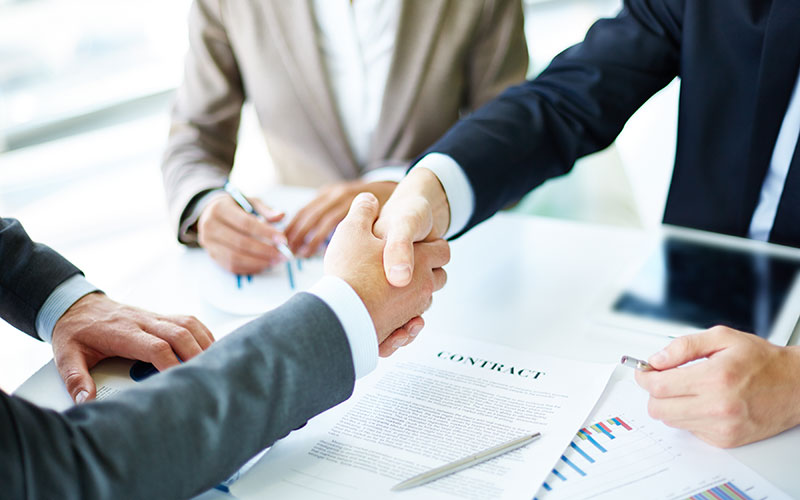 This week's contracts and deals include: Hibob, JobAdder, Minstrell Recruitment, Nodal Labs, Operam Education Group, Quanta, Staffline
• Tel Aviv-based HR tech platform Hibob has announced $20m (£15.2m) in Series A+ funding, which will be used to support its next growth phase. This latest round is led by existing investors Bessemer Venture Partners, Battery Ventures, Eight Roads, Arbor Ventures and Presidio Ventures.
• Global recruitment leader Greg Savage has joined global cloud-based recruitment management platform JobAdder's product advisory board. The collaboration will see both parties focus on the role technology plays in increasing the connection between recruiter and jobseeker.
• Blockchain-powered freelance marketplace Nodal Labs has agreed a £250m partnership deal with construction, facility management and building services staffing specialist Minstrell Recruitment.
The five-year deal will see Minstrell use Nodal's automated talent platform in a bid to expedite the recruitment and employee on-boarding process for some of the agency's biggest clients.
• Education staffing specialist Operam Education Group, which operates in the education recruitment sector, has received investment from investor BGF and global bank HSBC.
Operam will use the funds from BGF and HSBC to acquire education recruiters Teachers UK and The Education Specialists. 
The Education Specialists operates from two branches in Liverpool and Manchester, while Teachers UK is based in Mansfield and supplies teachers, lecturers and support staff to academies, schools, colleges and nurseries across the region.
Andy McRae, former managing director of recruitment giant Hays, will join the business as non-executive chair. Dow Schofield Watts advised Operam on the fund raising and acquisitions. The investment was led for BGF by Barry Jackson, Rob Johnson and Richard Taylor.
The advisers to the transaction were: 
BGF: Gordons (legal)
Operam: Dow Schofield Watts (corporate finance and due diligence), Ward Hadaway, Keebles and Marriott Harrison (legal)
HSBC: Pinsent Masons (legal)
The Education Specialist: Hill Dickinson (legal)
Teachers UK: Wright Hassell (legal)
• Life sciences, renewable energy and IT staffing specialist Quanta and BMS Heavy Cranes have signed an exclusivity agreement to supply contract staff for their projects across Europe – most notably in Norway, Sweden and Spain.
As the exclusive UK recruitment partner to BMS, the Quanta heavy lift team will deliver both commercial and recruitment services support for BMS' existing and future heavy lift portfolio for onshore wind projects.
• Recruitment and training group Staffline has been successful in the latest round of Education and Skills Funding Agency's European social fund competition, securing contracts worth £35m over a 27-month period, starting next month. The contracts cover 10 local enterprise partnership areas across England.