NEW TO THE MARKET: 11-15 FEBRUARY 2019
NEW TO THE MARKET: 11-15 FEBRUARY 2019
11 February 2019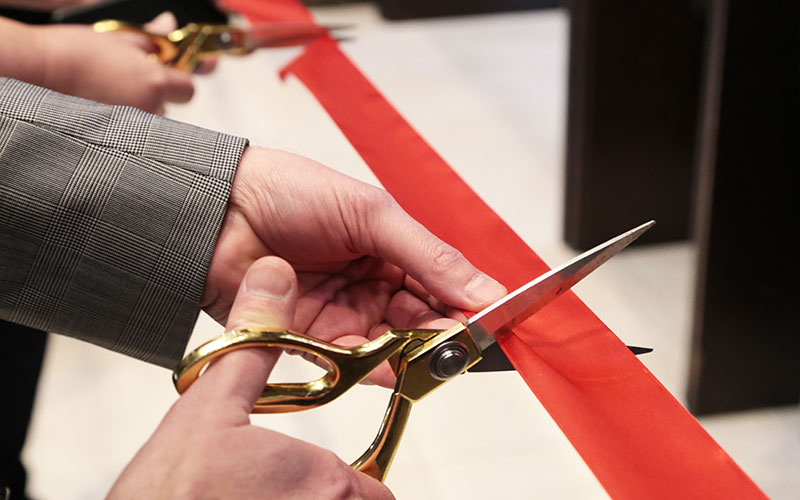 This week's launches include: AmazingHiring, Coracle Inside, Highr, LinkedIn, LMRE, O.C. Tanner, SF Recruitment
• US-based tech talent acquisition platform AmazingHiring has launched an AI-sourcing solution based on machine learning algorithms to enable users to find the right candidates more quickly. The solution allows users to choose the core skill or specialisation from a list and the AI technology will do the rest.
• Cambridge-based learning technology company Coracle Inside, which already provides its Digital Learning Platform to offenders in prison, has partnered with recruitment tech specialist Highr to create an online jobs board designed specifically to connect ex-offenders with job vacancies likely to be open to people with criminal records.
The Coracle Inside Jobs Board offers 200 jobs each week in London and up to 1,000 nationally at launch, with expansion plans to advertise more than 3,000 vacancies around the country before the end of the year. Jobs advertised on Coracle's Jobs Board are generally semi-skilled roles in high-demand industries including construction, warehousing, social care and hospitality.
Vacancies in companies, which have signed up to the government-backed 'Ban The Box' and 'Clean Sheet' schemes designed to eliminate recruitment discrimination against ex-offenders, will be given prominence on the new jobs board. Coracle Inside has also built an algorithm to bring up additional vacancies in sectors known to be short of staff and looking to fill vacancies.
• Professional network LinkedIn is moving talent tools – Jobs, Recruiter and Pipeline Builder – onto a single platform. The move means recruiters will be able to see all their candidates, from whichever LinkedIn tool they're coming from, in one unified pipeline.
LinkedIn added it is releasing more than 15 new product enhancements for LinkedIn Recruiter and Jobs over the next few quarters. New features include helping recruiters and their teams collaborate better, helping them to be more productive and providing them with smarter results.
• Property recruiter Lloyd May has launched property tech staffing specialist LMRE. Led by director Bradley Bartlett, LMRE's core areas of focus will be within strategy & innovation, product development, software development and business development & marketing.
• Software provider O.C. Tanner has launched a culture assessment service, which aims to enable organisations to quickly and easily assess their workplace culture.
The culture assessment service, which can replace or complement employee engagement surveys, uses methodology to provide measurement, in-depth analysis and actionable recommendations so that organisations can build inspiring workplace cultures. It focuses on the six key elements of purpose, opportunity, success, appreciation, wellbeing and leadership which, following global research with 10,000 employees, O.C. Tanner discovered to be the building blocks of organisational culture.
• Midlands-based recruitment specialist SF Group has vowed to ditch all single-use plastic and turn to a more sustainable material – bamboo. SF Group has made the pledge as it launches its new name, brand and values this month.
Now known as SF Recruitment, the agency, which has offices in Birmingham, Leicester and Nottingham, has chosen bamboo to represent the values a recruiter needs to be successful and its drive to replace a wide variety of plastics being used throughout the business. The new tagline for SF Recruitment is 'a natural fit' – chosen to highlight the business's philosophy on finding the perfect match between people and companies.