Don't discriminate against Brexiteers or Remainers
Don't discriminate against Brexiteers or Remainers
18 February 2019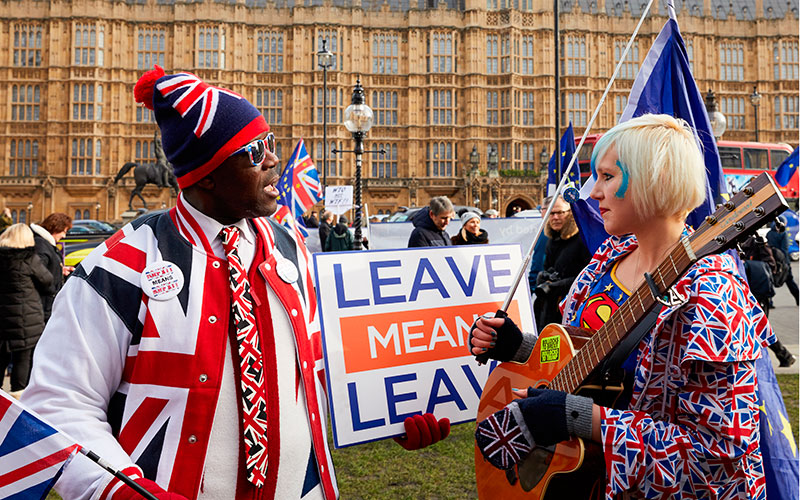 Firms should resist discriminating against overly pro-Brexit or Remain candidates when recruiting – even though technically they may be able to get away with it.
The debate on the subject was opened up on a recent edition of ITV's breakfast show Good Morning Britain, in which staunch remainer broadcaster Terry Christian said he believed employers have a right to fire Brexiteers first, should they need to cut headcount as a result of Brexit – as they knew what they were voting for within the referendum.
Commenting on the subject, Joanne Wells, employment law consultant for employment attorney The ELAS Group, said while political belief is not explicitly protected under the Equality Act in the UK, a political belief could possibly be held to be a philosophical belief. Consequently, in some circumstances there is a possibility that there could be protection for this, meaning an employee could claim it is discriminatory if they were dismissed due to their political belief, she added.
But when it comes to recruitment, Stephen Jennings, partner and solicitor at Tozers Solicitors, told Recruiter the issue would be whether discriminating against such pro-Brexit or remainers when recruiting is unlawful.
"Discrimination law doesn't directly protect political belief. It does, however, protect philosophical belief. Simply being a 'leave' voter isn't by itself evidence of having a protected philosophical belief and most 'leave' voters would find themselves unprotected. 
"However, if a candidate was not considered because of a philosophical belief in, say, the fundamental importance of a nation being able to make its own laws and control its own borders, an argument might be made that this is unlawful discrimination. I am not convinced such an argument would succeed, but it might – and no one wants to be a test case! 
"My advice to recruiters would be to avoid putting themselves in that position and to bear in mind that anyone perceived to be strongly associated with either the 'leave' or 'remain' camps risks alienating a sizeable number of prospective clients."
But Dr Sybille Steiner, partner solicitor at law firm Irwin Mitchell, told Recruiter it could be argued a political philosophy or doctrine may amount to a "philosophical belief", so any political stance regarding Brexit may be held to be a protected characteristic.
"Companies and recruiters will therefore need to be aware that they cannot discriminate against a candidate because of his or her philosophical belief, which may include a political opinion on Brexit. A decision to shortlist or recruit a candidate should not be made based on their view on Brexit, as this is likely to be contrary to the Equality Act 2010."
• Comment below on this story. You can also tweet us to tell us your thoughts or share this story with a friend. Our editorial email is recruiter.editorial@redactive.co.uk