CONTRACTS & DEALS: 25 FEBRUARY-1 MARCH 2019
CONTRACTS & DEALS: 25 FEBRUARY-1 MARCH 2019
25 February 2019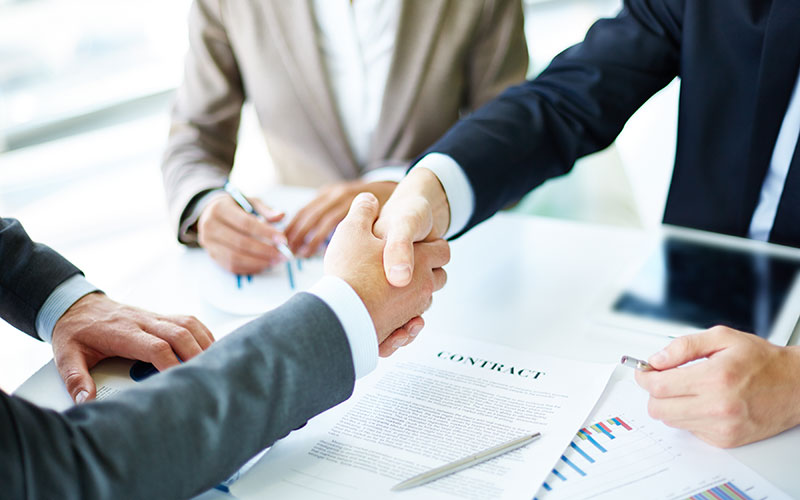 This week's contracts and deals include: Association of Labour Providers, Candidate.ID, Montage, Parity Group, Your World Recruitment Group
• Several UK supermarkets – including Aldi, Co-op, Marks & Spencer, Sainsbury's, Tesco and Waitrose & Partners – have linked up as founding sponsors of the Association of Labour Providers' Responsible Recruitment Toolkit (RRT) in an initiative to use the tool to build capability, self-assess and report progress across all areas of responsible recruitment.
The sponsors aim to enable their suppliers use the RRT to build capability, self-assess and report progress across all areas of responsible recruitment and also extend the reach and impact of their sponsorship, providing their suppliers and wider supply chain service and labour providers with: free places on responsible recruitment workshops; free registration and discounted optional RRT subscriptions; and discounts on more in-depth responsible recruitment training.
• Talent pipeline software provider Candidate.ID has secured $10k (£7.5k) in sponsorship after being crowned winner of the 2019 Recruiting Startup Awards. Held in San Francisco on 26-27 February, the firm had to pitch to 1,200 chief HR officers at the event. Candidate.ID was one of five companies shortlisted to present at the awards following an initial voting phase, with the longlist set at more than 100 companies from across the globe.
• Cloud software specialist Infor has integrated with recruitment solutions provider Montage. Montage aims to deliver both efficiency and an interview experience that meets the needs and expectations of the modern candidate, while Infor Talent Science aims to deliver data-driven prediction to help ensure companies can identify the right candidates for the right roles.
The firms say they expect the integration to allow clients to have quick access to candidate-specific data from the talent science solution, which can be used to drive the development of candidate-tailored interview questions. In addition, both companies plan to work to expand the predictability model further to provide greater sophistication and predictability into the hiring process by incorporating natural language processing into the interview evaluation process.
• Talent management business Parity Group has been awarded a two-year contract with the Department for Education. The contract, which is worth up to £4.5m, sees Parity appointed as the agile development partner to support the delivery of the ongoing digital transformation of the Funding and Contracting Service (FCS).
The FCS is part of the Education and Skills Funding Agency (ESFA) which delivers all school and further education funding in England. It is responsible for managing contracts with training providers and making approximately £6bn of payments to them per year.
• Healthcare recruiter Your World Recruitment Group has completed a series of acquisitions. These include Essex-based agency Healthcare Solution Services, which specialises in the placement of healthcare staff into prisons and other secure settings; Buckinghamshire-based agency Medic Now, which specialises in the placement of paramedics and other ambulance staff into the NHS and private sector; and Scotland-based agency Robinson Medical Recruitment, which specialises in placing temporary and permanent clinical staff and carers into NHS and private sector healthcare facilities throughout Scotland.