NEW TO THE MARKET: 7-11 JANUARY 2019
NEW TO THE MARKET: 7-11 JANUARY 2019
7 January 2019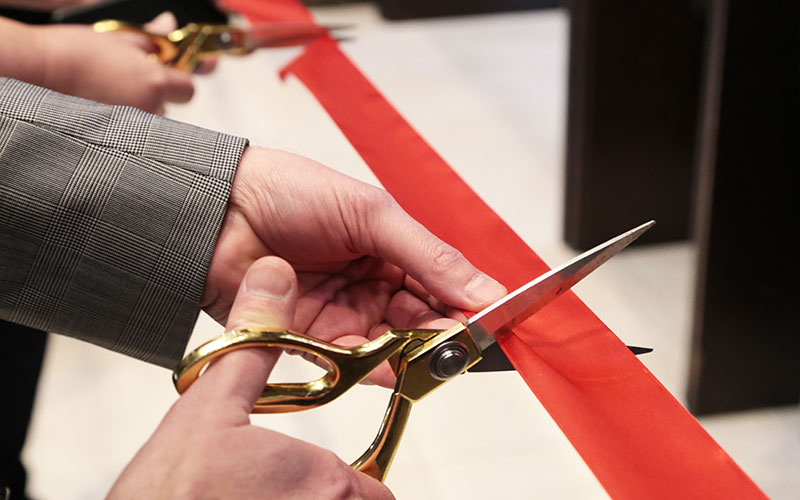 This week's launches include: Consult Inhouse, Fledglink, Frank Recruitment, Guardian Jobs, Procurement PeopleCloud, Recruit Right, Totaljobs
• Talent acquisition services provider Consult Inhouse has opened. The London-headquartered firm, which is partnering with organisations across the UK and has been launched by Steve Lorde and Karl Chatterjee.The firm aims to tackle gaps in the way agencies and recruitment process outsourcing providers engage with SMEs, and seeks to help them build their own high-performance talent acquisition functions.
• Dublin-based duo Niall O'Kelly and Mark Baker have partnered with recruitment investment firm Recruitment Entrepreneur, led by James Caan, to launch their financial recruitment consultancy Darwin Hawkins. This is entrepreneur Caan's third investment in Ireland in recent months, alongside Hayward Hawk in Belfast and 360 Search in Dublin. 
• Early careers mobile app Fledglink has launched. The app aims to bridge the gap between the final years of students' education and the period when they start looking for work by offering a free-to-use dedicated social network for 16-24-year-olds, focused entirely on educational and professional support.
• Multi-brand specialist global recruitment firm Frank Recruitment has opened its seventh US office in Scottsdale, Arizona.
• Guardian Jobs is launching a new marketing campaign to highlight its rebrand. The career site's campaign aims to highlight how Guardian Jobs' portal helps clients find the right people for roles, and aims to give Guardian Jobs a personable approach.
The multi-media campaign, designed with in-house agency OLIVER, will run across display, press, paid search, email, social and podcasts across the UK and makes use of wordplay, adopts a light-hearted tone featuring illustrations by long-standing Guardian collaborator Matt Blease.
The strapline 'Find a job where you can be you' appears on one ad, focusing on two thumbprints high-fiving each other; another has a box of matches branded 'Happy Matches', encouraging people to 'Spark something great'.
• Contract recruitment company Procurement PeopleCloud has launched. Targeting the procurement and supply chain industry specifically, the recruitment platform aims to ensure firms in those sectors have instant access to a large, verified pool of experienced procurement professionals through its Odesma Assessor Aurora analysis.
• Industrial recruiter Recruit Right has opened a new office in Argyle Street in Birkenhead. The Birkenhead office is the latest satellite office venture for Bromborough-headquartered Recruit Right, which also has recruitment centres in Blackburn and Greater Manchester.
Recruit Right's decision to set up the new base comes as the Wirral Growth Company, a joint venture between Wirral Council and its commercial partner Muse Developments to fast-track economic growth, moves forward to create thousands of local jobs through regeneration plans for Birkenhead.
• Totaljobs has launched a new brand identity and advertising campaign. The new brand is represented in part by a signature 'T' and is the result of the careers site's collaboration with creative agency DesignStudio.
The careers site has also announced a new multi-channel brand campaign. Incorporating the new tagline of 'Get everything you need from a job', the campaign explores what matters most to people and features real workers as part of its cast. Launching with a TV spot across terrestrial and digital channels, the campaign also includes radio, outdoor, mobile and online, and runs from 1 January until 31 March in the North of England, reaching more than 8m people.
• UK digital recruitment agency Trust in Soda has opened a new division in Dublin, headed up by Tom Madeley. Trust in Soda (Ireland) is based in the WeWork at Dublin Landings, part of the city's docklands redevelopment.