UK labour market shrugs off Brexit uncertainty but causes recruitment headache
UK labour market shrugs off Brexit uncertainty but causes recruitment headache
11 December 2018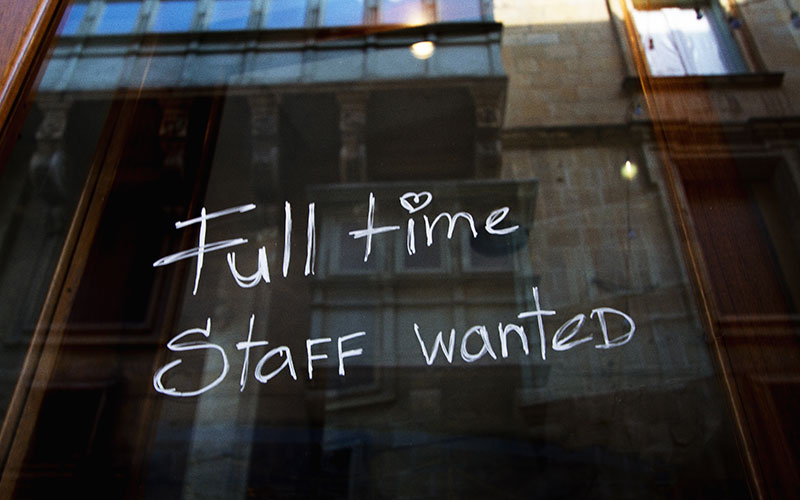 Despite Brexit uncertainty, the latest labour market figures released today show the number of people in work continuing to rise.
The figures published by the ONS show that in the period between August and October, there were 428,000 more people in full-time work compared to a year ago. There were an estimated 32.48 million people in work, with the employment rate (the proportion of people aged 16 to 64 in work) at 75.7%, equal to the highest on record. Unemployment at 4.1% was virtually unchanged compared to the previous quarter.
Commenting on the figures, Pawel Adrjan, UK economist at job site Indeed, says: "More people are being tempted back into the workforce, and this will come as an early Christmas present for companies struggling to recruit."
Ben Keighley, director of social recruitment platform SociallyRecruited.com, says: "In one respect, the UK jobs market has become a victim of its own success. Economically, the employment rate being so high is a cause for celebration, but in our experience it is starting to cause a recruitment headache for a growing number of UK employers. There is a dearth of active jobseekers that is increasingly proving a drag on many companies' growth ambitions.
"As a result, a growing number of UK companies are having to rethink their hiring strategies and focus them on the 80% of jobseekers who are passive and not active."
Lee Biggins, founder and managing director of CV-Library says that despite further Brexit uncertainty following Prime Minister Theresa May's decision yesterday to delay the vote on the EU withdrawal agreement, "businesses across the nation have continued to advertise their roles, with vacancies rising by 8.7% last month. However, this is largely because companies are struggling to find the talent they need.
"What's more, while our October data revealed a 15% increase in application rates, no real progress around Brexit has caused candidate appetite to once again slow down as we approach the end of the year. Because of this, businesses across the nation have been forced to push up their advertised salaries in a bid to attract candidates."
Recruitment & Employment Confederation (REC) director of policy, Tom Hadley, adds: "Recruiters continue to work hard with employers to fill jobs and aid future growth – but with near-record numbers of vacancies in the UK labour market (848,000 for September to November 2018), and candidate availability tight, the challenge of finding the right staff is set to intensify."
However, Hadley warns: "These latest figures also don't reflect the political uncertainties in the last week. Even before the latest turbulence, REC data showed employer confidence in the economy declining month on month – down from net: 6 in July 2018 to net: -11 in November 2018."
Julia Kermode, CEO of the FCSA, says the ongoing uncertainty regarding Brexit "will surely increase demand for temporary, interim, or freelance resources to support businesses in reacting to the changing environment – which is positive if there is an adequate supply of quality candidates with the right skills. However, if there are sectors with particular skills shortages, then businesses may need to pay a higher price to attract the resources they need".
Ian Brinkley, acting chief economist at the CIPD, the professional body for HR and people development, says the figure show that the labour market "is getting steadily tighter".
"This implies that labour and skill shortages will increase and recruitment & retention may become more challenging. However, these pressures stand to significantly increase if the current uncertainty over Brexit deters more migrants from coming to the UK and net migration from the EU continues to fall."
• Comment below on this story. You can also tweet us to tell us your thoughts or share this story with a friend. Our editorial email is [email protected]