Recruiters warned of potential liability even when party moves off-site
Recruiters warned of potential liability even when party moves off-site
13 December 2018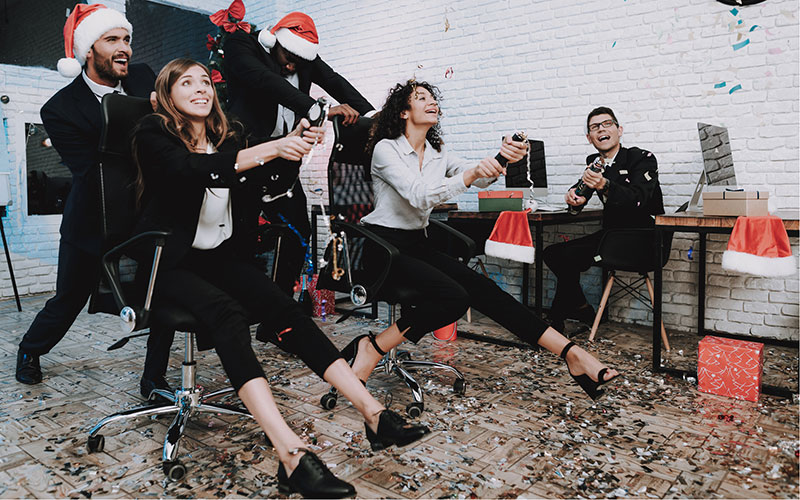 Recruiters who plan to enjoy the holiday season with colleagues at a party or two should take a tip from a recent court case that suggests the party isn't necessarily over even when off-site or out of the formal work environment.
Highlighted by the recent Court of Appeal decision in Bellman v Northampton Recruitment, a business can be found to be liable for the acts of its staff even after the organised Christmas party is over under certain conditions.
Sales manager Clive Bellman suffered brain damage and was left severely disabled after his boss, company MD John Major, punched him at an informal after-party following the works Christmas do. In October, the Court of Appeal overturned a 2016 court decision and found that the company could be held vicariously liable for Bellman's injuries
And in a recent employment tribunal case, Molly Phillips v Pontcanna Pub Company, Phillips successfully claimed constructive dismissal when directors of the business took too lightly the matter of her having being placed in a headlock by a colleague at the company's Christmas party, and then losing consciousness.
The Court of Appeal's decision in the Bellman v Northampton Recruitment case stemmed from "the way (Mr) Major chose to exert his authority, indeed his dominance as the only real decision-maker, in the company. Hence there is liability", said Lord Justice Irwin.
However, he noted, "Liability will not arise merely because there is an argument about work matters between colleagues, which leads to an assault, even when one is markedly more senior than another."
Beth Leng, managing associate at Mishcon de Reya, said, "What the Northampton Recruitment case shows clearly is that it is not necessarily correct within the context of particularly senior employees who use opportunities off-site to exert their authority and views on life on the remainder of staff.
"The key takeaway for employers is ensuring your staff know the parameters of acceptable behaviours, both within the office environment… but also once alcohol is involved normally and you are not necessarily in a formal environment."
Helen Beech, partner at Clarkslegal and director of Forbury People, commented: "Businesses must realise that there is no clear legal dividing line between the end of the 'official' event and the voluntary continuation of it by employees.
"When employees get together, there is no 'safe' place or time when the company can simply wash its hands of bad behaviour, and so ensuring that the behaviour does not happen in the first place is the first line of defence to potentially high-value claims."