CONTRACTS & DEALS: 3-7 DECEMBER 2018
CONTRACTS & DEALS: 3-7 DECEMBER 2018
4 December 2018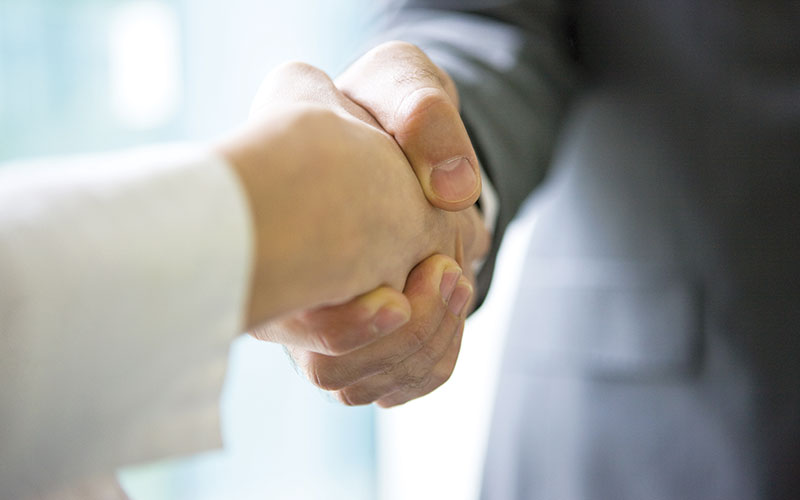 This week's contracts and deals include: 20 Essex Street, Altran UK, ASTRiiD, Brightwater, Cross Country Healthcare, Friisberg & Partners, NRL Group, REC, Sopra Steria Recruitment
• Barristers' chambers 20 Essex Street has adopted diversity recruitment specialist Rare's contextual recruitment system in a bid to attract graduates and apprentices from disadvantaged backgrounds into the legal sector.
• Engineering and R&D services (ER&D) provider Altran UK has announced its support for ASTRiiD, a charity whose mission is to help people affected by long-term, chronic illness find meaningful work.
Altran UK's first ASTRiiD recruit, Victoria Clutton, has been working as the company's SharePoint Coordinator for six months. ASTRiiD, Recruiter's charity of the year, was set up by the late David Shutts, whose own diagnosis of advanced cancer denied him the social interaction, challenges and rewards that he relished in his working life.
• Funding solutions provider Capital Step has funded the management buy-out of Irish recruiter Brightwater. The recruiter, which provides permanent, contract and executive search and selection services, with a focus on professional services, was founded in Dublin 30 years ago, with offices now in Cork and Belfast.
Capital Step funded the MBO alongside a senior debt facility from Bank of Ireland.
• US healthcare recruiter Cross Country Healthcare has acquired talent management solutions provider American Personnel. The Boston-based firm provides solutions to healthcare clients primarily in Massachusetts, including permanent placement, consultative staffing solutions and traditional staffing.
• Brazilian search firm Business Partners Consulting has joined search firm Friisberg & Partners' international list of global partners.
• Recruitment and technical services business NRL Group has acquired Intec UK, a specialist recruitment business in the energy and power sector. Intec has more than 35 years' experience providing recruitment solutions to some of the UK's leading energy and power businesses, which NRL says will complement its recruitment capabilities within the technical sector.
• The Recruitment & Employment Confederation (REC) has appointed people platform and HR management tool HiBob as its latest business partner. As well as making HiBob's innovative technology available to the REC's 3,500 members, the organisation is also adopting the platform itself to manage its own HR requirements.
• Staffing company and managed recruitment service provider Sopra Steria Recruitment has been awarded a place on the Crown Commercial Service (CCS) framework to provide permanent recruitment services to government organisations.
Under the agreement, Sopra Steria Recruitment will supply talent through three lots: lot 2 – digital, data and technology; lot 3 – corporate – commercial, HR, marcomms, property and legal; and lot 5 – project delivery – project & programme delivery roles. These services cover the identification, attraction and assessment of permanent, fixed-term or inward secondment candidates.