NEW TO THE MARKET: 26-30 NOVEMBER 2018
NEW TO THE MARKET: 26-30 NOVEMBER 2018
26 November 2018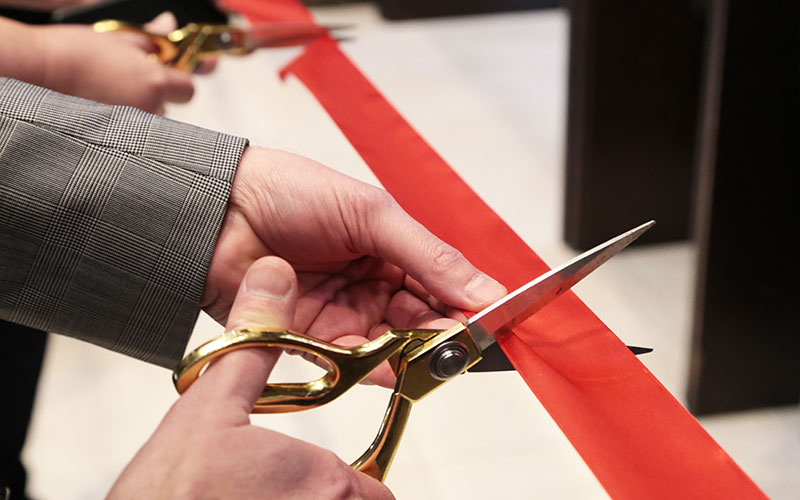 This week's launches include: Beamery, Carter Wellington, CJUK, Expert360, Head Medical, Penrhyn International
• Talent engagement platform Beamery has launched an update, Beamery 5. The new release offers users an upgraded faster, smarter, more configurable CRM, smarter filters with enhanced Boolean capabilities, advanced candidate profiles and a branded candidate experience.
• Global recruitment group Carter Wellington has launched a platform that enables recruitment professionals to work independently as freelancers while eradicating the need for financing or resources to start from scratch.
The cloud-based platform provides recruiters with a global business identity, website, email, application tracking, CRM with integrated social networking and marketing, as well as enabling them to connect with a global collective of other like-minded recruiters.
• Chef recruitment specialists CJUK has launched a new division specialising in the permanent recruitment of chefs and front-of-house staff in the North-West. Susannah Lawson will head up the new division with an initial focus on the North-West market, finding chefs and managers for businesses in Lancashire, Greater Manchester and Merseyside.
• Australian freelance talent management company Expert360 has launched advanced freelancer management technology for enterprise clients and announced a series of partnerships with high profile financial institutions. Expert360's enterprise solution will revolutionise how freelance talent is sourced and managed from onboarding to paying their non-permanent workforce.
The business has partnered with IAG Insurance to provide professional insurance, as well as a deal with RateSetter to give freelancers access to competitive personal loans. In a deal with Future Super and Grow Super, Expert360 is also making it easier for freelancers to put money aside for retirement.
• Edinburgh-based healthcare recruitment specialist Head Medical has expanded its recruitment capabilities into China. The recruiter will be working with an international healthcare provider in China to recruit doctors for its hospitals and clinics in Beijing, Guangzhou and Shanghai.
Head Medical will help to provide English-speaking doctors to service the ex-pat community, as well as wealthier Chinese individuals who are looking for private healthcare services of an internationally accredited standard. The healthcare company, which has requested anonymity, awarded Head Medical a long-term contract to provide full workforce planning services to help the company's ongoing expansion plans, including its recently opened new hospitals in Shanghai and Guangzhou.
One of the existing team at Head Medical will add China to their remit. All recruitment (and associated activities) will be managed from Edinburgh, with bi-annual trips to China to meet the client.
• Penrhyn International, a global network of retained executive search firms, has launched a global consumer, retail and luxury practice group, led by Cynthia Labonté, partner at Leaders International, a pan-Canadian executive search firm.

The new group has search specialists across the world, including in Canada, the US, UK, Austria, France, Denmark, Belgium, Singapore and Australia.