NEW TO THE MARKET: 12-16 NOVEMBER 2018
NEW TO THE MARKET: 12-16 NOVEMBER 2018
13 November 2018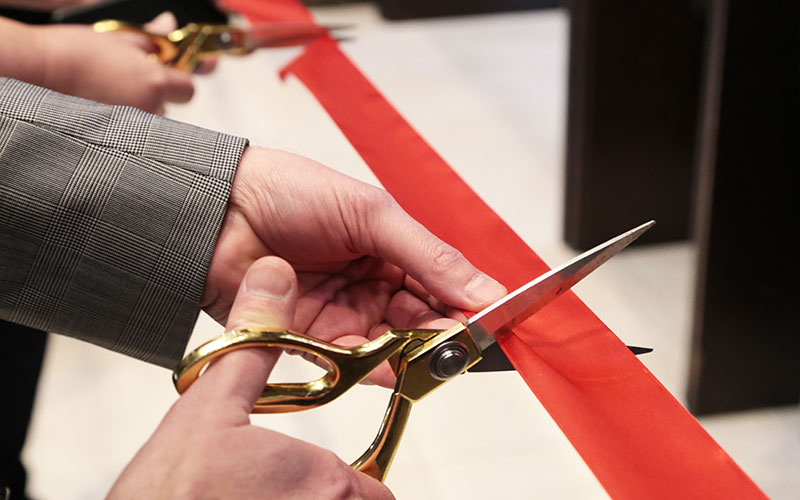 This week's launches include: Absolute Solutions Group, Dementia Matters, ERSG, Jobrapido, JOB TODAY, One Broker Group
• Cheshire-based recruitment group Absolute Solutions Group has launched 'ASK', a community support initiative based at Macon Court in Crewe, aimed at helping local residents who want to learn new skills to help them get into work and for those who may be at risk of being exploited.
ASK stands for Advice, Skills and Knowledge, and is designed to assist those who find themselves in difficult situations where they may not have access to the relevant knowledge, information or skills to resolve their issue. It brings together a range of services that are easily accessible, free to access and, most importantly, confidential and reliable.
The service programme, developed with partners including government agencies, local experts and qualified trainers, supports residents with a range of issues including CV writing, interview training and access to employment, literacy and numeracy upskilling, financial budgeting assistance, housing advice, employer conflict guidance, life skills, as well as modern slavery safeguarding and victim assistance. The project, wholly funded by the Absolute Solutions Group, hopes to attract funding support to help it expand it range of services in the future.
• Dementia support charity and residential care provider Dementia Matters has launched the Dementia Matters Academy, which will ensure jobs for participants at the end of the course.
Previously known as Dementia Care, Dementia Matters' four-week course is delivered by qualified trainers and experienced health practitioners, and covers all of the fundamentals of basic care. Some specialist skills relevant to Dementia Matters' field of expertise is also included, such as bed bathing, skin integrity, catheter management and communicating effectively with people living with dementia. 
Previous experience is not mandatory and course graduates are guaranteed jobs within the organisation upon completion.
• Energy staffing specialist ERSG is opening its third office in the US in Boston. The office, led by global account manager Oliver White, will focus on the US offshore wind market.
• Job search engine Jobrapido has launched Smart Intuition Technology, which aims to assess a jobseeker's wants and needs more accurately – through intelligent data processes – so they are better matched to the right jobs. The technology combines a classification system called taxonomy, together with a type of artificial intelligence that uses statistical techniques to 'learn' from data.
Smart Intuition Technology learns about the interests of jobseekers and puts them together with the most complete range of targeted offers. This new technology is applied to all stages of the job search experience and aims to profile the community more effectively and enhance the user's search experience.
• Job hiring app JOB TODAY has launched an automatic CV maker. The app creates the CV by asking users a few simple questions. Once users set up their CV on their JOB TODAY profile, they can log in any time to track who has contacted them and respond to any employer messages.
• One Broker Group has launched a new recruitment insurance offering, spearheaded by account executive Ed George.