Missed sales target? Don't complain – unless you had to eat cockroaches
Missed sales target? Don't complain – unless you had to eat cockroaches
7 November 2018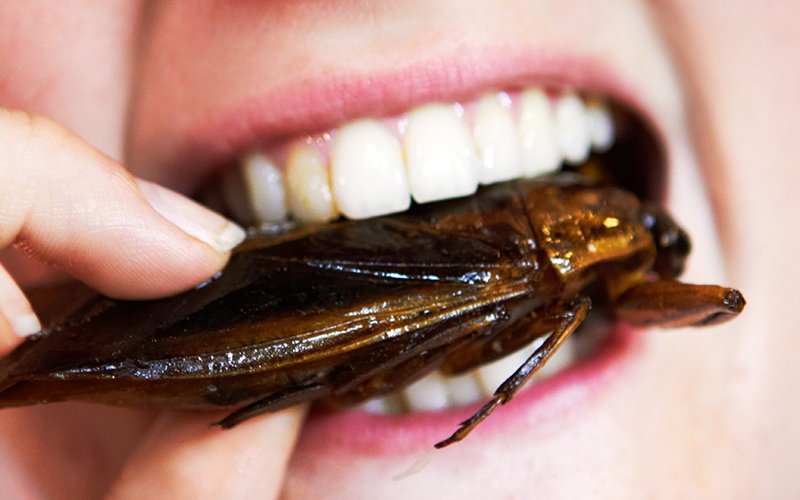 Missed your sales target this month? Well, just be grateful you don't work for a certain home renovation company in China.
Picking up on a South China Morning Post story, the BBC reports managers at a Chinese home renovation firm have been jailed for making staff who failed to reach sales targets eat cockroaches and wash it all down with urine.
Local police acted after videos emerged showing workers being whipped with a belt and drinking a yellow liquid. Social media posts alleged workers were also told to eat cockroaches if they did not meet their targets. Three managers were jailed for five and 10 days over the incident.
Other staff, said to be employees of the Guizhou-based firm, can be seen drinking yellow liquid from plastic cups while holding their noses.
Screenshots of what were said to be messages from the managers threaten staff that they will have to eat cockroaches for poor performances. According to reports, other forms of shaming and punishment at the firm have included drinking toilet water or vinegar and getting their head shaved.
The firm had reportedly failed to pay their employees' salary for the past two months and staff was scared to speak up fearing they would lose the pay if they'd quit.
Police in Zunyi county police arrested three managers and they were later jailed.
Still complaining you missed your targets…?
• Comment below on this story. You can also tweet us to tell us your thoughts or share this story with a friend. Our editorial email is recruiter.editorial@redactive.co.uk