Recruiters: put mental health at top of your agenda
Recruiters: put mental health at top of your agenda
Graham Simons
10 October 2018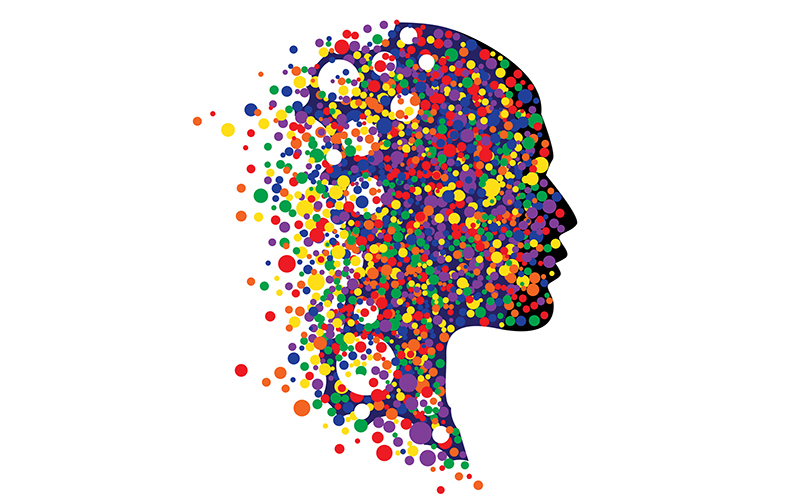 Recruiters who fail to have an effective mental health policy in place run the risk of breaching both health & safety and equality legislation.
The warning follows findings released in a whitepaper ahead of World Mental Health Day today by global recruiter Robert Walters, which reveals only half of UK the employers they surveyed had a mental health policy in place.
Given the high-stress environment consultants experience on a daily basis, lawyers have told Recruiter it is vital agencies don't fall into the half of employers that fail to have an effective mental health policy in place.
Matthew Potter, partner at law firm Howes Percival, told Recruiter failure to have a mental health policy can breach an array of workplace legislation.
"A failure to adopt or implement a strategy regarding the mental health of employees can place an employer at risk of possible claims under the Equality Act 2010 should the employee's condition amount to a protected characteristic ie. a disability. 
"In addition, there can also be potential breaches of health & safety legislation and the common law of implementing a safe system of work. Many employers have in place reams of paperwork addressing risk assessments for activities in the workplace. Many are not aware, however, of the need to consider carrying out such risk assessments and putting appropriate safeguards in place where the work expected of the employee could place them potentially at risk of damaging or exacerbating existing poor mental health."
Meanwhile Melanie Stancliffe, employment partner at law firm Irwin Mitchell, warned where agencies fail to have policy in place, staff might not know where to turn for help, placing additional demands on HR for that information.
"You will also see different line managers adopting practices that may not be in accordance with the law or with company practice (because they are not aware of it). This leads to inconsistency and to employees who have a mental health disability, not seeing any adjustments made for them (for which they could claim there has been discrimination).  
"When most employees will have mental health issues in their working life, businesses who don't proactively support them are missing a trick and could incur high financial costs like sick pay for longer than necessary absences and temporary replacement costs. It makes good legal and business sense for the industry to address mental health in the workplace and to implement mental health and other wellbeing policies."
But David Whincup, partner at law firm Squire Patton Boggs, says the content of a mental health policy is key as reduced to its basics a mental health policy is "just a bit of paper". 
"Having one does not mean that you are necessarily doing the right thing for your employees any more than not having one necessarily means that you are not."
Whincup further explained that while there is no legal requirement to have a mental health policy in place, a properly drafted and publicised policy can have the added benefit of reassuring affected staff that they are not alone and help managers nervous about tackling such issues with staff by giving them a framework in which to do so.
Stephen Jennings, partner & solicitor at law firm Tozers Solicitors, agreed, telling Recruiter agencies' actions needs to go further than merely putting a policy in place, adding that there are compelling reasons for recruiters to take action.
These include getting the best out of employees, minimising unexpected sickness absence, reducing the risks of personal injury and disability claims but ultimately because it is the right thing to do.
"Above all else, employees need to be encouraged to come forward at an early stage and be assured of a sympathetic response. Issues raised early are much more likely to be capable of a satisfactory resolution for both employer and employee."
Turning the issue over to agencies, Tony Goodwin, group CEO and chairman at Antal International, told Recruiter he is a firm believer in the link between physical health and mental health as evidenced with Antal's work with its health insurance provider Vitality.
"Vitality has come up with a really ingenious scheme, which is really simple as most good ideas, where you can earn points everyday for exercise just by walking. This earns you points, reduces our premiums and enables you in some cases to get iPhone watches and discounts in gym memberships. You can get discounts on sports equipment and coffee on this scheme.
"I'm doing another half marathon this weekend – The Royal Parks – for Save The Children and I'm a big believer in sport in fitness and to help tackle mental health issues."
Olivia Spruce, chief operating officer at healthcare staffing specialist Positive Healthcare, understands the importance of having a "robust" mental health policy.
She told Recruiter: "We understand that the context of work can play a huge part; we openly encourage open conversation and as part of our career appraisal and regular one-to-one process, explore factors such as workload, participation at work, tasks that employees enjoy most/least, how we deal with conflict in the work place. We believe that open dialogue around these areas, proactively addresses and drives improvements in the mental health of our staff."
You can sponsor Tony Goodwin by visiting his JustGiving page here.
• Comment below on this story. You can also tweet us to tell us your thoughts or share this story with a friend. Our editorial email is recruiter.editorial@redactive.co.uk