REC takes to the floor at Tory Party conference
REC takes to the floor at Tory Party conference
4 October 2018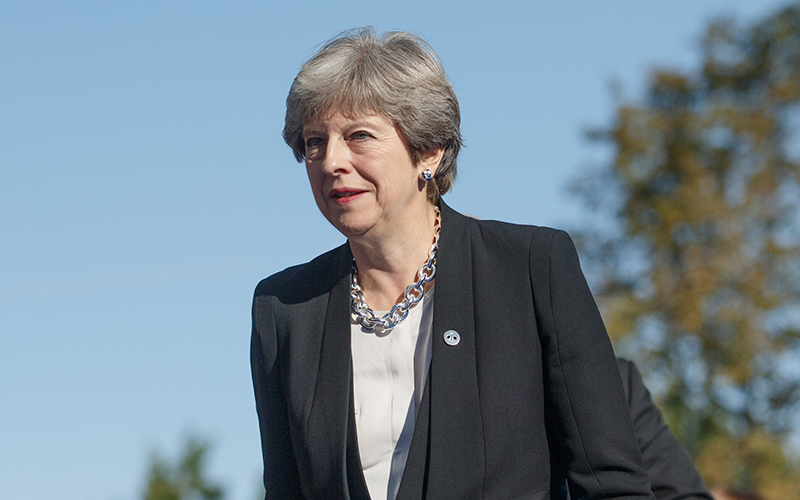 The REC has been reporting back from all the major party conferences. Finally, we have the Conservative Party conference in Birmingham.
The REC's director of policy and professional services Tom Hadley takes stock of the Conservative Party conference.
Beyond the swirling leadership intrigues, dance-offs and Brexit-related briefings, this year's conference was an opportunity to take stock of a number of issues of immediate relevance to the recruitment industry. Discussions in Birmingham were also an opportunity to fight our corner and to promote the industry's contribution to the UK economy and labour market.
Levy news and other highlights
First up: Chancellor Philip Hammond's commitment to make the Apprenticeship Levy into a more flexible offering is something the recruitment sector has campaigned for. This should ultimately benefit individual workers, as well as recruitment businesses, which are currently paying 'dead money' into the pot. 
Hammond also underlined the government's pro-business mind-set. Pro-enterprise words must be reflected in pro-enterprise action, particularly when it comes to reviewing IR35 changes in the private sector. The forthcoming budget is an opportunity to match rhetoric with reality.
 
Immigration takes centre stage
Lots of rumblings in Brum around future immigration strategy. I'm not sure the direction of travel reflects the 'listening to business' rhetoric! A failure to acknowledge shortages in so-called 'low-skilled' roles will impact range of sectors including food, logistics, hospitality and care. In her closing speech, PM Theresa May argued that "ending free movement will give an incentive to train our own young people and invest in technology". Fine, but we still need an immigration system that is agile and evidence-based.
Future of jobs is of the now
The impact of automation was a key theme of the REC's Future of jobs commission and was picked up in a number of speeches, with the PM herself saying that said she wants Britain to "lead the world in the technologies of the future" and employment minister Alok Sharma recognising that "automation will require a big focus on retraining programmes". Discussions also touched on future priority sectors such as healthcare, high-end manufacturing, technology, creative industries and aerospace. Specialist recruiters will be essential to meeting demand for staff in these and other key sectors.
Social mobility and regional growth
Fringe events on inclusion and social innovation were an opportunity to showcase examples of recruiters making change happen. It was good to hear Justine Greening MP make specific reference to the need for employers to review current hiring procedures as a way of boosting social mobility. Sir John Peace, chairman of the Midlands Engine, argued that "UK growth is increasingly driven through the regions" and there was broad agreement that delivering major projects will depend on having the right skills and staff in place. Specific initiatives like the Midlands Engine will provide new opportunities for specialist recruiters.
Discussions in Birmingham underlined the importance for our industry of remaining at the forefront of key political debates on immigration, skills, regional growth and the future of jobs. The 'jumpy' political scene as well as seismic changes to the world of work and uncertain times ahead, make the practical insight of recruitment professionals more important than ever.
• Comment below on this story. You can also tweet us to tell us your thoughts or share this story with a friend. Our editorial email is recruiter.editorial@redactive.co.uk