NEW TO THE MARKET: 8-12 OCTOBER 2018
NEW TO THE MARKET: 8-12 OCTOBER 2018
8 October 2018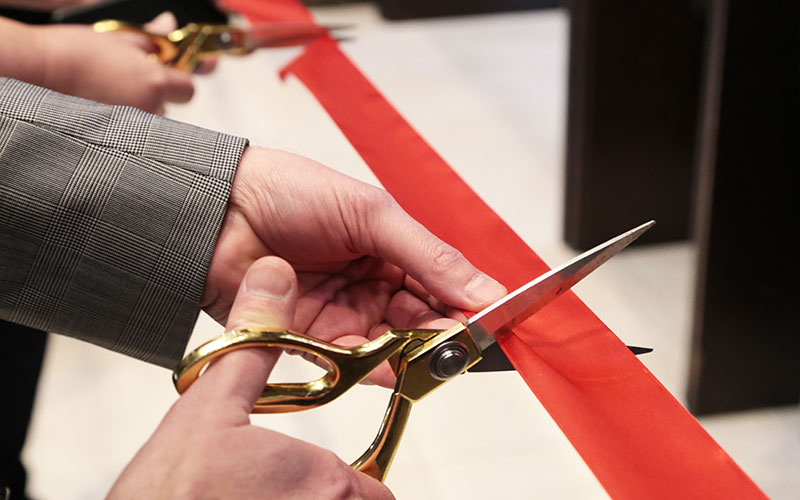 This week's launches include: Berry Recruitment, Bluestones Staffing, Odgers Berndtson, Search Consultancy, Shred-it, Three78.com
• Multi-sector recruiter Berry Recruitment's Brentwood-based team has moved offices. The team has relocated from Bates Industrial Estate in Harold Wood to 15 The Parade, Brentwood.
Initially it was a specialist agency for providing drivers, but as clients wanted extra services it has opened commercial and industrial divisions, and expanded to a team of six since its launch four years ago.
• Specialist recruitment and training provider Bluestones Staffing NI has opened an office in Mallusk Enterprise Park in Newtownabbey to complement its existing office network in South Belfast, East Belfast and Cookstown.
• Global executive search firm Odgers Berndtson has formed a partnership to help female managers working in hospitality and leisure break through into senior executive and board level roles. The search firm has partnered with hospitality trade association UKHospitality and employers BT Sport and hospitality marketing agency elliotts to launch an industry-wide mentoring initiative.
The goal is to provide women who want to be considered for senior management roles with outstanding mentoring, advice and motivation from objective mentors to help them achieve it. This is particularly important for the many women who work in very small companies where formal support may not otherwise be available.
The initiative follows talks between Odgers Berndtson, UKHospitality, BT Sport and elliotts.
• Multi-sector recruiter Search Consultancy has launched an aviation recruitment hub in Manchester Airport. The new hub will enable Search's team to meet directly with clients and candidates, with the aim of streamlining the recruitment process and enhancing its service offering across Manchester.
The firm, which currently provides staffing solutions to all airports across the North and South of England, has premises in Gatwick and Heathrow airports. The new Manchester Airport hub, located in Terminal 2, is the company's first North-West site that will be dedicated to filling positions in the aviation sector.
• Information security company Shred-it has launched self-service tool GDPR Manager. The tool is designed to support all HR and recruitment businesses, by providing a clear pathway to achieving GDPR compliance. Developed in collaboration with GDPR legal teams, the software follows guidance from and meets the expectations of the Information Commissioner's Office (ICO).
• Personal profiling assessment tool www.Three78.com has launched. The tool has been adapted so it can assess what a great recruiter looks like, with the firm aiming to have 1,200 recruiter profiles completed by Christmas.