London recruiter hits back at video backlash showing jet-set Ibiza incentive
London recruiter hits back at video backlash showing jet-set Ibiza incentive
Graham Simons
16 October 2018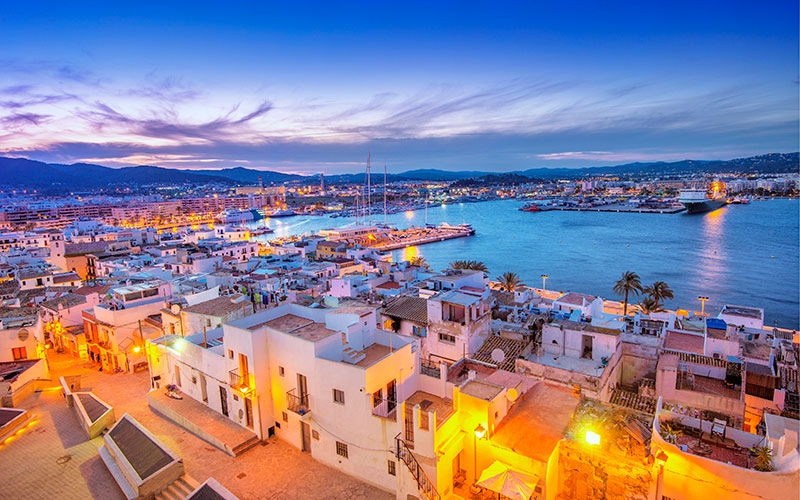 A London-based recruitment agency has hit back at criticism levelled against its video depicting a summer incentive in which six of its top performers benefited from an all-expenses paid trip on a private jet to Ibiza.
Old Street-based talent acquisition firm Haigh Associates' video features the firm's offices and its subsequent reward for six members of staff.
The staff are directors Jesse Gray and Kane Fallon, head of creative Dominic Jacobs, senior contract consultant Henry Bristow, senior consultant Govinder Singh and lead contract consultant Sam Pyzer. The group was also put up in two suites at the Hard Rock hotel for five days during their stay.
However, the video has come under fire from some quarters on Twitter after it was shared by Stevie Buckley, co-founder at job board Honest Work.
Some of the comments included:
Dororthy Dotfiles: "This video smells of lager, Instagram thots, Arsenal season tickets, Drakkar Noir and Brazilian Ju Jitsu classes."
Rebecca Broad: "This is hilariously bad."
Gabbi Trotter: "Where are all the women?! This looks like a nightmare place to work."
Hitting back at the criticism, Gray told Recruiter he believed there had been a misconception surrounding the purpose of the video. 
"The video was purely focused on our summer incentive trip hitters – not a day in the life at Haigh, which it seems some may have thought. The incentive trip overall was one which was put in place to offer a different incentive to every other recruitment business out there. As a business it was, and always will be, imperative to offer our employees the opportunity to have experiences they would not have elsewhere."
With regards to comments levelled against the agency's perceived lack of diversity, Gray added a quarter of the agency's staff are female.
"Just over 30 heads is a strong ratio in comparison to the market in our opinion… Our sole focus when hiring a candidate is purely down to their ability level, irrelevant of their background."
And Gray revealed that since the video's launch on Friday, it has received some positive feedback.
"We have had an outstanding amount of positive feedback; we have had more than 25 direct applications since Friday and more than 10 clients contact us directly to compliment us.
"As a business we will continue to encourage and drive a hardworking, honest culture, which provides a dedicated service to our clients and in turn for this we will reward our employees with opportunities that reflect this."
Elaborating on the reasons behind the incentive, Gray told Recruiter: "As sales people most look forward to not only bonuses but also rewards such as lunch clubs or trips with the team – announcing not only an all-expenses paid trip but one that includes travelling on a private jet is just simply something most people are not fortunate enough to experience. This generated drive and internal friendly competition that as a business owner I have never ever seen before."
Gray further explained attracting and retaining talent is a challenge for most recruiters, adding: "For us, offering incentives such as this as well as a great working environment, culture and brand is priceless.
"We have another end of year target that the team is already working towards, which is a business class trip to Vegas.
 
"As a company we not only want to partner with the best tech companies and offer a great service but attract, retain and develop the best talent in our industry."
You can view Haigh Associates' video here.
And let us know what you think!