APPOINTMENTS: 22-26 OCTOBER 2018
APPOINTMENTS: 22-26 OCTOBER 2018
22 October 2018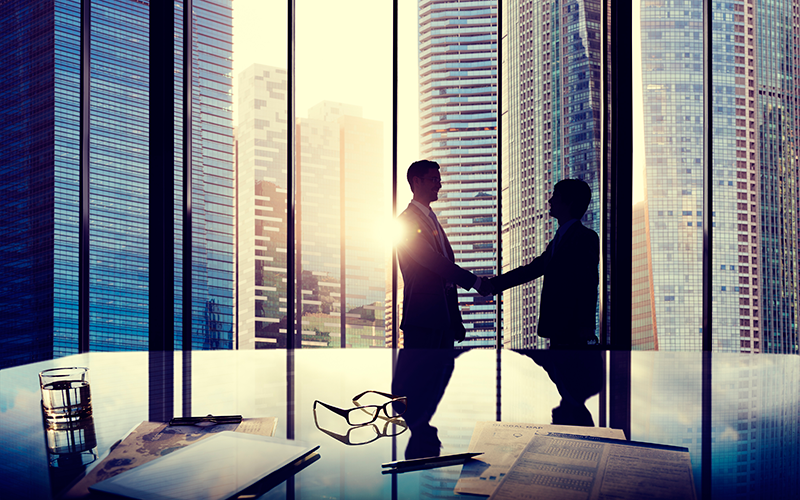 This week's appointments include: BIE Executive, Cpl Resources, IIC Partners, Metro Bank, Source Technology, 10x Psychology, Thomas International, Uniting Ambition
• Change management consultancy BIE Executive has made several senior appointments.
Alex Hyde brings 13 years' finance search and interim management experience to the firm's finance team. Liam Hughes and Matt Whipp join the business transformation team, while Tom Evison has been appointed to the supply chain team. The company has also promoted Simon Cordrey and Byron Tarboton to the board.
• Irish talent solutions and talent advisory services provider Cpl Resources has appointed Elaine Coughlan as an independent non-executive director to its board.
Coughlan is a co-founder and managing partner of global growth technology fund Atlantic Bridge Capital, and a non-executive director of the Board of Enterprise Ireland. She brings more than 20 years' operational and mergers and acquisitions experience as an entrepreneur and executive in scaling Irish technology companies.
• Global executive search firm IIC Partners has elected a new chair and four new board directors.
Todd Hohauser becomes global chair. He previously served as vice-chair for the Americas and led the firm's industrial practice group, and is the chief executive of Harvey Hohauser & Associates. Renee Baker Arrington, senior vice-president and director at Pearson Partners International, and Jesus Castillo, a partner at Venezuelan executive search firm Contevenca, become directors for the Americas. Matthias Gerstlauer, a founding partner of Marlière & Gerstlauer Executive Search in Luxembourg and Conor McClafferty, a partner at MERC Partners in Dublin, become directors for Europe, the Middle East and Africa (EMEA).
In addition, three board members have been elected as vice-chairs: Nairouz Bader for EMEA, Sally Stetson for the Americas and Anne Stuckey for Asia Pacific.
• Metro Bank's chief people officer Danny Harmer has become master of The Guild of Human Resource Professionals (HR Guild).
Harmer becomes the fourth master of the Guild and will be responsible for supporting and promoting the HR profession, as well as contributing to the City and the wider community.
• Technology and business change recruiter Source Technology has promoted Jack Marsh to director. He joined the firm almost two years ago to lead the technical engineering teams focusing on the European markets, and had already been promoted to associate director in March this year.
The company said Marsh would play an important role in its plans to expand its business beyond the UK next year.
• Psychometrics and employee performance provider 10x Psychology has appointed Nick Shaw as managing director.
Shaw brings more than 15 years' experience in psychometrics and HR to the firm. Before joining 10x, he held senior leadership positions at SHL, leading commercial, operational and consulting teams globally and providing valuable insight into diverse sectors and geographies. His most recent role was as managing director of the SHL's UK and Ireland business.
• Psychometric assessment tool provider Thomas International has strengthened its leadership team following the firm's acquisition by Palamon Capital Partners.
Guy Ballantine, who was most recently managing director of the arts division and group head of corporate development at Cambridge Education Group, joins Thomas as chief operations officer; Chris Jackson, who previously worked for publisher Pearson, has been appointed as chief technology officer; and Tim Newbegin, a qualified accountant with more than 25 years of finance experience, becomes chief financial officer.
• Technology recruitment consultancy Uniting Ambition has appointed Simon Dixon as its chief operating officer.
Dixon, who was previously a director at Rullion, brings more than 18 years of recruitment leadership to his new role. He will be based at Uniting Ambition's Staffordshire head office.