Recruitment comes near the bottom in fitness survey
Recruitment comes near the bottom in fitness survey
Graham Simons
20 September 2018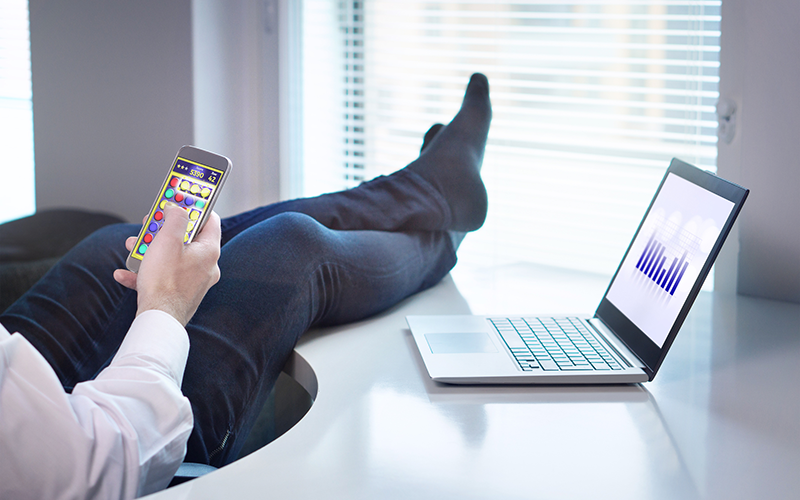 Recruiters have been urged to get active to prevent putting on the "recruitment stone", as new research shows the sector pales into comparison with other fitter sectors.
Research released this week by UK private medical insurance provider AXA PPP, reveals recruitment ranked 13th out of 18 sectors surveyed by duration of daily exercise. The top sectors – agriculture and IT – put in 2 hours and 44 mins and 1 hour and 58 mins of daily exercise respectively. This was way above the UK average of 1 hour 23 mins exercise per day. Recruitment was below the average, with workers managing 1 hour and 13 mins a day.
Commenting on the findings, James White, current reality TV Apprentice champion and founder of Right Time Recruitment, told Recruiter at his previous employer there was an old adage about the "recruitment stone", due to the fact new recruits tended to put on a stone after starting in this sector. He attributed this to the sedentary nature of the desk-bound job and evenings out drinking, celebrating achievements.
But White added his agency has taken a different approach – still having the celebratory drinks but combined with other initiatives aimed at maintaining an active workforce.
"So on a Friday we finish at 2pm. At the moment we book a football court and we get the team out, team building – to go and do something fun, something active. I posted on LinkedIn the other day that we were challenging for a five-a-side game. 
"I think it's key to enjoy and celebrate with drinks, but it doesn't have to just be that. Going out and doing some activity or sports, encouraging people to go the gym. We also pay for fruit baskets for the office, so everyone is encouraged to eat a balanced diet. We have a relatively healthy, fit office.
"My advice is to change your ways. You don't have to celebrate a deal by going out and getting absolutely hammered – let's go out and do productive things. Think about team building, how people can be engaged by doing something that is active and involved."
Antal group CEO and chairman Tony Goodwin agreed, telling Recruiter he was not surprised by AXA PPP's findings: "I think we've [the sector] got a lot to do in this area. I cycle into work at least twice a week. If I have meetings within 2 miles of Baker Street [in London] I walk. I don't get a taxi – sometimes I cycle but I try and walk."
And this is certainly an area Goodwin takes seriously: "Our health insurer has asked us to get all our employees in the UK to sign up to this app and they will give them tokens, which can be redeemed against health products – also health apparel, so sporting stuff.
"Don't forget this health insurance company is not doing this for nothing. They're doing it because they know if we have a healthier workforce, they're not going to get claims against them – sick days or illnesses or treatment or physio. Physio in particular is becoming an increasing cost for insurance companies.
"I think if you take it from a health and productivity point of view, you've got to get your staff out and active – move more, eat less would be my message."
AXA PPP's research has been released in line with its 'Flying Start' campaign, which encourages businesses to push back the start of the working day by one hour on National Fitness Day next Wednesday (26 September), to enable employees to get active. Why not send us your photos of how you're marking the day?
• Comment below on this story. You can also tweet us to tell us your thoughts or share this story with a friend. Our editorial email is [email protected]