NEW TO THE MARKET: 24-28 SEPTEMBER 2018
NEW TO THE MARKET: 24-28 SEPTEMBER 2018
24 September 2018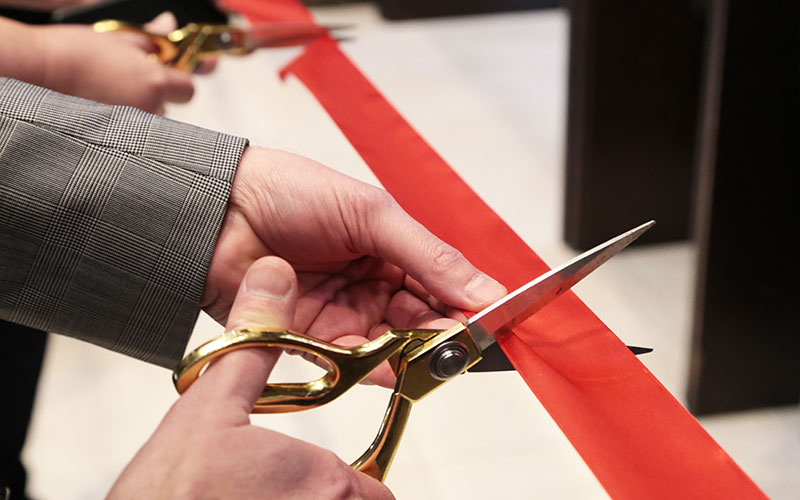 This week's launches include: 10x Psychology, Gatehouse Bank, Head Medical, RedWigWam, Talent Ticker, The Classroom Partnership, The Jarell Group, Zodeq
• Psychometric assessments expert Peter Saville has launched 10x Psychology. The company provides assessment tools, predictive analytics and innovative solutions, spanning the entire employee lifecycle from hiring and leadership to employee wellbeing.
The new solution gives businesses the ability to predict the probability of each applicant or employee's success and identifies where in the business the individual will be most successful and how to sustain their performance over time.
• Sharia-compliant challenger bank Gatehouse Bank has launched an apprenticeship scheme. The 'Gateway' Apprenticeship Scheme was jointly developed by Gatehouse Bank and early careers specialists Visionpath.
Six new recruits have joined the bank following a four-month selection process. This involved the bank holding engagement sessions in schools, assessments and Gatehouse Bank staff providing one-to-one mentoring sessions over a five week period to ensure potential apprentices gained a greater understanding of the career opportunities in banking. The apprenticeships will last up to 18 months with the six apprentices joining various departments across the bank including, treasury, risk, specialist finance and marketing & communications.
• Edinburgh-based healthcare recruiter Head Medical has extended its services to include the recruitment of operating department practitioners. Initially, Head Medical will help with placing practitioners (ODP) in Scotland but has plans to expand the roles and regions it is able to recruit for in the future.
Recent hire Katie Campbell will lead a team of recruiters experienced in hiring operating staff. The new division will sit within the UK and Ireland team.
• Short-term staffing specialist RedWigWam is launching a Student Ambassador scheme at universities across the North-West of England. The scheme aims to hire brand ambassadors and build a community of students at the campus where they study. Once recruited, the ambassadors will act as the face of RedWigWam at their university.
• Talent Ticker has launched. The solution uses predictive analytics and AI to interpret and analyse data identifying companies who are likely to hire or fire employees. Similar to stocks and shares at the top of Bloomberg, Talent Ticker displays a revolving task bar with a hiring upwards arrow in green and a firing downwards arrow in red for when companies are downsizing.
• Education staffing specialist The Classroom Partnership has opened an office in London, headed up by newly appointed director Jonny Harrison, who joins from Protocol Education.
• Recruitment firm The Jarell Group has chosen Birmingham to be the location of its national headquarters at newly renovated penthouse offices on the top floor of Number 60 Church Street.
• Chester-based invoice finance company Zodeq has launched its new Zodeq 360 service, replacing the business' current payroll and back office support services. Features available within Zodeq 360 include: invoicing, payroll, credit control, timesheet processing, an end-to-end pension provision service, access to industry leading CRM technology and HMRC administrative management (ie. PAYE, VAT, NI and CIS [Construction Industry Scheme]).