NEW TO THE MARKET: 10-14 SEPTEMBER 2018
NEW TO THE MARKET: 10-14 SEPTEMBER 2018
10 September 2018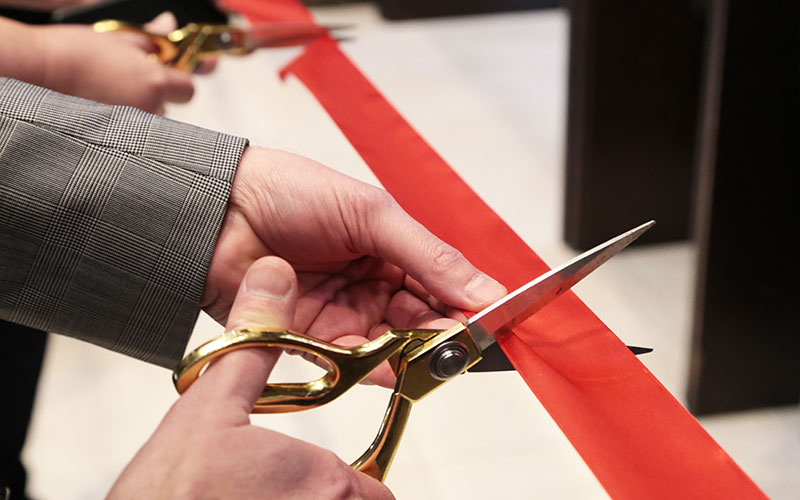 This week's launches include: Boston College, E1EW, GetaGraduateJob.com, GLAA, Graduate Fasttrack, PGC, Recruit Venture Group
• Students joining and returning to Boston College this year will take part in a pioneering course with the Gangmasters and Labour Abuse Authority (GLAA) to raise their awareness of modern slavery and labour exploitation.
Since a launch event in June, GLAA has delivered training to over 200 staff at the college who are now equipped with the knowledge and skills to deliver tutorials on the subject. All full-time students regardless of their course, will receive a tutorial at some point in the year on workers' rights and spotting the signs of modern slavery.
• E1EW has opened a new office in Peterborough, headed up by consultant Marcin Dombek. The telco recruiter was due to open in Corby but has opted for Peterborough instead.
• Newcastle-based entrepreneur Sophie Milliken, managing director of Smart Resourcing Solutions, has launched new graduate recruitment business GetaGraduateJob.com.
The firm specialises in working with employers, students and universities on specialist solutions supporting graduate and apprenticeship recruitment and employability focusing on early year admissions. The business has also landed its first corporate sponsor in retailer M&S.
• Graduate staffing specialist Graduate Fasttrack has opened a Manchester office located in the WeWork building in Spinningfields, led by new recruit and regional director for Manchester, Dale Wetter.
• Workforce management platform for the US and Canada PGC has opened an office in San Francisco. Whether you're a local or international agency, company or contractor, PGC specialises in mitigating the liability and employer risk associated with employing a workforce in North America for recruiters, contractors and clients alike.
• The Recruit Venture Group has recently successfully launched three new joint venture recruitment companies. The first was commercial, driving and industrial recruiter Wilson Recruitment, which opened its doors on Monday 13 August. The second is logistics, commercial, hospitality and manufacturing recruiter SaVi Recruitment, which launched on Monday 3 September. The third is Hampshire-based healthcare staffing specialist Recruit2Care, which launched yesterday (10 September).