Labour's Substitute Teacher Register could be costlier for schools, say recruiters
Labour's Substitute Teacher Register could be costlier for schools, say recruiters
25 September 2018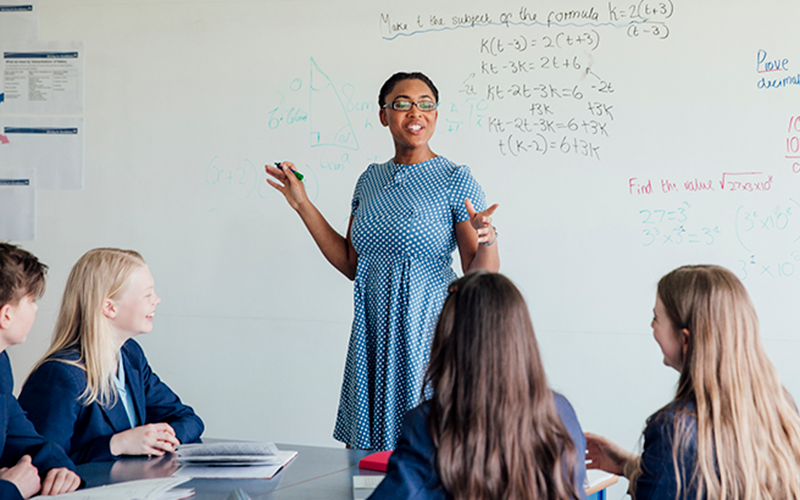 Recruiters have questioned whether a Labour proposal for a new Substitute Teacher Register, aimed at ending the "spiralling" cost to schools of hiring supply teachers, is workable.
Addressing the Labour Party Conference yesterday, shadow education secretary Angela Rayner said if elected, Labour would introduce a national Substitute Teacher Register, similar to a system already used in Northern Ireland. The register would allow schools to book teachers at short notice from a government-held register of accredited teachers in the local area.
As well as developing the register, Labour also announced plans to examine the feasibility of setting up a state supply agency to compete within the market, as well as looking into whether further regulation of supply teacher fees is needed to stop the "exorbitant and escalating" costs seen in the industry in recent years.
But Lynis Bassett, director at education recruiter Class People, told Recruiter the proposal was not manageable without a back office team, which would result in further costs for schools.
"In Gloucestershire we saw a similar system set up a few years ago, it was very short lived. I would welcome any government official to come and work in our office for a day and see the work that goes in behind the scenes to get that teacher through the door.
"We need to address the teacher crisis, not keep looking for alternative supply solutions to schools. It appears both [main political] parties are missing the point: agencies are not the cause of the recruitment issue with teachers, we are a solution. And if you work the numbers, we are a cost-effective solution."
While Baljinder Kuller, managing director of fellow education staffing specialist The Supply Register, called the proposal in theory a "perfect" solution to rectifying spiralling agency spend, he however added a note of caution.  
"While this system has worked successfully in Northern Ireland for many years, in England and Wales the market is very different. In Northern Ireland there is an abundance of talent and a shortage of jobs. Here, the reverse is true.
"While local authorities have managed education recruitment regionally in the past, reduced budgets mean that the majority are now unable to fund these services. And although the idea of a state supply agency is also an admirable suggestion, it would require a huge amount of investment to not only establish, but also manage in terms of compliance to ensure that teachers are deployed safely and reliably. In principle it's a great idea; whether it's logistically feasible is another matter.
"We would welcome further regulation of supply teacher fees to stop the exorbitant and escalating costs seen in the industry in recent years. Pay is inextricably linked with successful teaching and remuneration is often the deciding factor for teachers moving jobs. Until the government mandates a pay structure for professionals across all schools and local authorities, teachers will continue to switch roles to get a better deal, which will only heighten movement and reduce retention.
"The Supply Register is already making inroads in ensuring that teachers are getting paid a decent rate. Thanks to recent advancements in technology, we are delivering a service which is considered a viable alternative to the current supply teacher recruitment model."
Meanwhile, the Recruitment & Employment Confederation director of policy Tom Hadley said that with the education sector facing a major recruitment crisis, the focus should be on working with recruitment professionals rather than marginalising their contributions. 
"We would like to work with policy makers, including the shadow education secretary, to recognise this.
"Certainly, costs must be controlled and a new framework contract has only just been launched, with over a 100 agencies signed up. The idea that not using agencies at all would save significant amounts of money is misguided as there would be huge costs in establishing new structures and paying staff to try and replicate the expertise and 24/7 service that recruiters provide."
• Comment below on this story. You can also tweet us to tell us your thoughts or share this story with a friend. Our editorial email is recruiter.editorial@redactive.co.uk